Top 10 Financial Services Marketing Blog Posts of 2019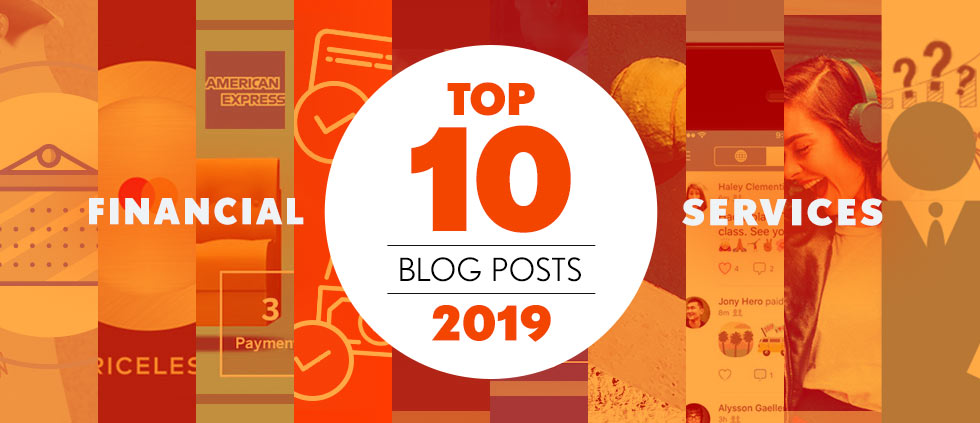 Media Logic's financial services marketing experts love sharing insights with you based on our own experience with best practices and what we're keeping tabs on in the industry. In 2019, we covered a broad range of topics, including EMOB, contactless payments, Twitter chats, video strategies and rebrands.
As you prepare for a productive 2020 full of tried-and-true approaches and a healthy dose of fresh opportunities, we hope our Top 10 financial services marketing blog posts can be both instructive and inspirational.
1. Venmo, Chime and the Adulting of Millennial Financial Apps
App-based payment and banking brands seek to simplify and streamline "traditional" banking products. These companies are not only providing alternatives banking options for Millennials but also figuring out how to evolve with the changing needs of loyal users.
2. "We Have an Activation Problem," Said the Bank Without an EMOB Plan
While many FIs can speak to their EMOB initiatives, we find that formalized EMOB plans often don't exist. Here, Media Logic's FS experts explain what sometimes gets in the way… and what you can do right now to improve activation/usage in the first 90 days.
3. Bank of America Turns Life Stage Into a Product
Marketing life stage banking products/services is fairly commons, but we haven't seen any do so as clearly and effectively – or in such a "productified" way – as Bank of America.
4. Amex Gives Millennials (and Others) Payment Choice With Pay It Plan It
With marketing that is consistent, compelling and relatable – particularly among its Millennial cardmembers – Amex brings high focus and a big investment to "Pay It Plan It," which allows Amex cardmembers to designate purchases of all sizes for payment in new ways and with greater control.
5. Financial Education Content Can Enhance Customer Loyalty
When done well, digital, self-serve financial education materials can improve customers' financial wellness, build consumer affinity for the brand and set the brand apart from its competitors. Here are some recent examples from top FIs!
6. The Importance of an Early Month on Book (EMOB) Strategy
Our latest infographic shows why EMOB marketing works. Let it inspire and motivate you to push five key activities with cardholders in their first 90 days.
7. 10 Tips for Early Month on Book (EMOB) Marketing
Use these tried-and-true best practices to inform an EMOB marketing strategy that can place you top-of-wallet with a highly engaged cardholder base.
8. USAA Is Crowdsourcing Innovation, But Not Communicating It
Although USAA Labs appears to be doing good work, its lack of communications and marketing represents a missed opportunity to harness interest and advocacy.
9. With PRICELESS Culinary Collective, Mastercard Goes All-In on Experiential Marketing
Mastercard is clearly trying to create buzz — and FOMO — among specific customer segments. The PRICELESS experiential marketing effort signals to global travelers and foodies – including aspirational globe trotters and culinary adventurers – that Mastercard knows who they are, knows what they want and knows how to bring it to them.
10. American Express, Visa and Mastercard Use Sponsorships to Promote Contactless Cards
Financial services brands now leverage major sponsorships in pursuit of specific business objectives, like these examples promoting contactless payments.