Back to blog
American Express, Visa and Mastercard Use Sponsorships to Promote Contactless Cards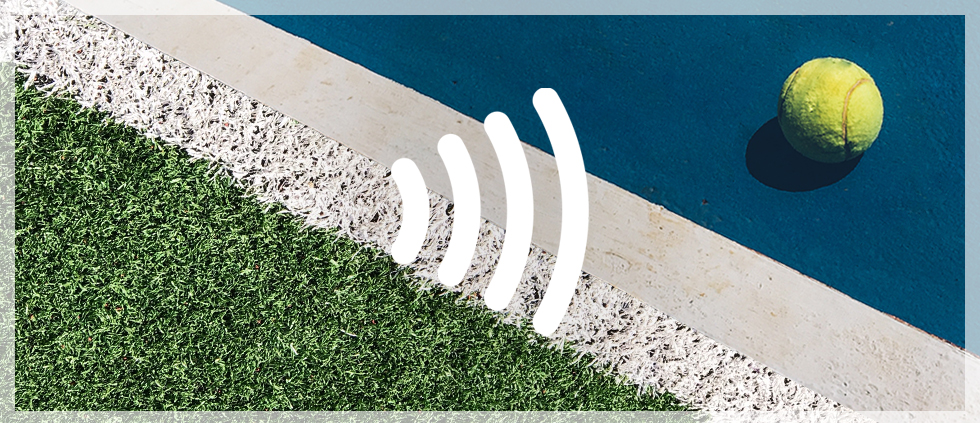 There's something "old school" about brands who invest in sponsorships only expecting brand visibility and awareness. More sophisticated brands have expanded their expectations by focusing on measurable results (e.g., changes to behavior) to rationalize these investments. To do so, these brands ask, "How much is the sponsorship investment worth to this company? And aside from awareness and recall, what does this investment actually get me?"
As financial services brands continue to invest in sponsorships of all kinds, we see their use expanding to business objectives and KPIs. It's helped along by the increasing ability to quantify results through tracking and measuring. For example, Nielsen Sports uses the Repucom Scorecard whereby brands can "measure 'Return on Objectives' using a unique Sponsorship Performance Index." Nielsen believes this capability is helping it become the global leader in sports intelligence and measurement.
Importantly, brands are using sponsorships in ways that compliment above the line marketing with share-worthy, on-the-ground marketing efforts. For example, Visa, Amex and Mastercard activate premium sponsorships to reach their business goals related to contactless cards, including building consumer awareness and increasing trial and use.
The American Express contactless "experience" at the U.S. Open     
As part of its hospitality and experiential offerings at the recent U.S. Open, American Express launched the Amex Band, a contactless payment wristband that allowed eligible card members not only to pay for purchases but also to unlock unique benefits with a tap. As the Official Payments sponsor, Amex put together band-enabled features and offers which nicely encouraged trial of contactless using a payment object. Cardmembers picked up and activated their band from several locations at the U.S. Open, allowing them to
purchase concessions and merchandise from accepting merchants;
access the American Express Card Member Club and exclusive merchandise;
access the Centurion Suite in Louis Armstrong Stadium (Platinum and Centurion cards only);
pick up complimentary American Express radios and mobile phone chargers;
purchase a polo, water bottle and tote bag with Amex-exclusive Ralph Lauren designs; and
get $20 back after spending $100+ on site at participating merchants.
Other support promotions for the new Amex Band featured Venus Williams in social and digital content highlighting Amex's presence at the U.S. Open.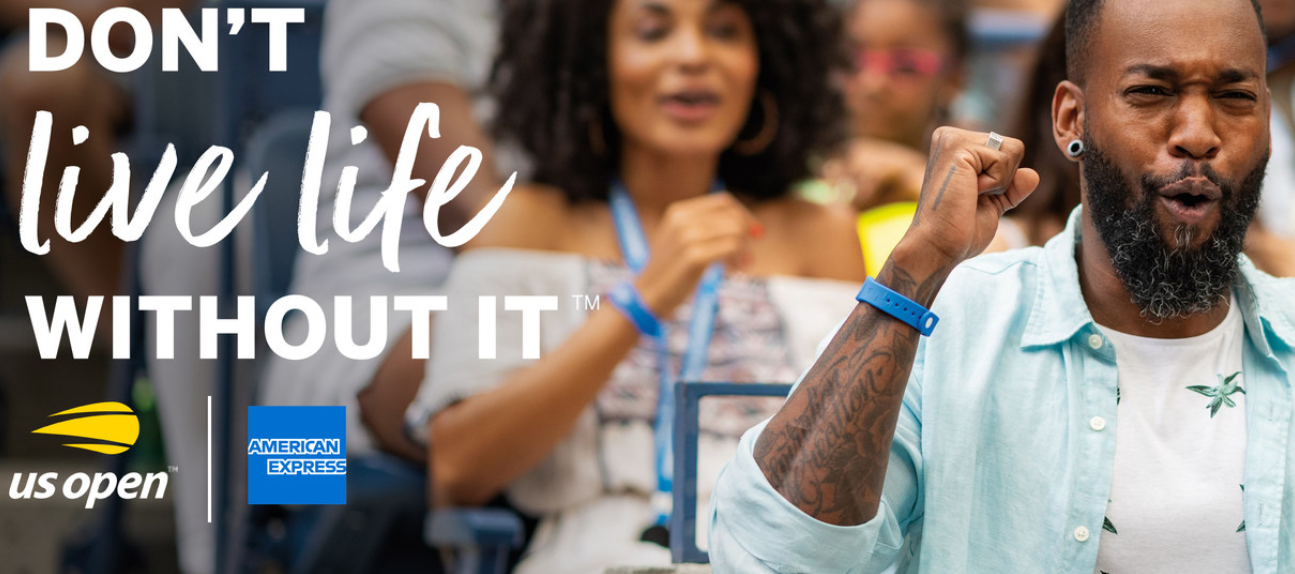 Sources indicate the Amex sponsorship cost somewhere "in the low seven figures up to eight figures on an annual basis for sponsorships, the price of which often depends of the prominence of signage on the court, the amount of promotional space on the ground, and the extent of hospitality offered." Of course, Amex had a lot more corporate merchandising going on at the Open, but it is safe to say that contactless was deemed well worth the considerable carve out.
A renewed sponsorship partnership: Visa and the NFL create contactless payment buzz
Earlier this year, Visa announced the renewal of its NFL agreement with an interesting and timely difference — the new agreement designates Visa as "the league's Official Payment Services Technology Partner" through 2025.
Like Amex, Visa recently used Super Bowl LIII to further evolve what its CMO characterizes as "a partnership and not a sponsorship," a powerful ally in achieving Visa's vision of a cashless future. It even promises a future cashless NFL Super Bowl…and in the meantime…
The NFL Shop at the Super Bowl included an MVP checkout lane where customers tap to pay with contactless enabled devices (cards, mobile or wearables).
Activities on-site in Atlanta included an interactive, augmented reality experience demonstrating contactless transactions via simulated checkout.
Super Bowl fans attending the game had the opportunity to engage with athletes when Visa's NFL athletes, featured in contactless payment commercials, served as "contactless payments pros" at the register to surprised shoppers.
Super Bowl LIII had 30 cashless concessionaires in the stadium.
Most likely, you know Visa is highly focused on contactless payments, and President of Visa, Inc., set the bar high during the Goldman Sachs Technology Internet Conference in February 2019: "We expect to have 100 million Visa tap-to-pay cards issued in the United States by the end of the year. So I feel really good, and I'm very optimistic that all of us in this room are going to be able to have the great buying experience that other Visa customers all around the world are starting to have."
After big push abroad, Mastercard bumps up visibility in the U.S.
Initially, Mastercard's contactless-focused sponsorships were international. For example, it promoted contactless payments at the Alpine Ski World Cup during race week (contactless payment users are able to watch the action from the Mastercard Lounge, located at the renowned final jump). But now, Mastercard's contactless efforts are becoming more visible in the U.S. Recently, it used two sponsorships – the 61st GRAMMY Awards and the 2019 Arnold Palmer Invitational – to introduce a new sonic brand directly tied to contactless payments.  Mastercard positions the PGA efforts as delivering enhanced experiences: golf fan attendees will be able to tap and pay at concessions and shops on-site, speeding through lines and back out on the course. In addition, cardholders using their Mastercard could result in a Priceless Surprise, anything from "smile-making to the life-changing – including a chance to meet PGA TOUR professionals."
The big three – American Express, Visa and Mastercard – are invested in U.S. cardholders trialing and habituating use of contactless. Their respective sponsorships are being used creatively to build awareness (above the line and on the ground), convince cardholders of the benefits and move them to abandon swipe and chip now that – as analyst James Schneider said at the Goldman Sachs conference – approximately 70 out of the top 100 merchants are ready to go.  Until the next big innovation…
Photos used in the header image were sourced from Unsplash.com: Josiah Day and Mario Gogh, respectively.
Tags:
American Express
,
contactless payments
,
financial services marketing
,
Mastercard
,
Visa