Twitter Chats for Financial Brands Offer Consumer Education and Engagement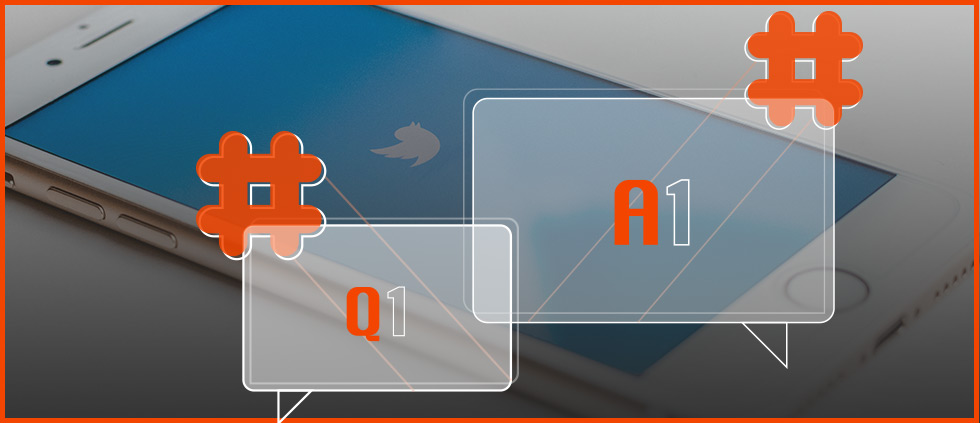 Banks, credit unions and other FIs have a *wealth* of financial knowledge in their organizations. Bad pun aside, this expertise has incredible value to consumers and can be put to good use when brands share it in ways that are timely, relevant and engaging. Financial savvy can be the backbone of product marketing (like Bank of America does with its life stage banking products and services), and it can fuel content marketing that enhances customer loyalty and demonstrates a brand's value to consumers. FS brand social media streams are popular places to distribute financial tips and information, but engagement with this content can prove to be a challenge. That's why we took note of Twitter chats from Experian and Tangerine Bank.
Twitter chats aren't new, and although they may not be as popular as they once1 were, they provide live opportunities for brands to engage with followers on financial education topics. Essentially, here's how they work: at a set time2, the host asks questions labeled Q1, Q2, etc., and an industry expert (or panel of industry influencers) replies with answers – A1, A2, etc. – that correspond with the questions. The conversation is tied together by a unique hashtag that anyone on Twitter can use to follow along or participate.
The result is a discussion that, as explained in Sprout Social's guide to Twitter chats, can help brands "gain exposure, grow [their] following and engage with [their] audience." These benefits are echoed by Hootsuite: "Twitter chats are a great way to grow your social following, generate valuable discussions and feedback and demonstrate thought leadership. Done right, they generate lively conversations and build deep connections between participants and brands."
The Twitter chats hosted regularly by Tangerine Bank and Experian are strong examples of how FS brands can pursue these benefits by putting their expertise into a format that works for and engages a social media audience.
Tangerine Bank
Recent topics covered in Tangerine Bank's monthly Twitter chats include #TeachYourKidsAboutMoney, #BeFraudSmart and #MoneyResolutions. Tangerine invites a guest to add an expert perspective to the chat topic, uses prize giveaways to help attract an audience and tweets images with similar look/tone/feel to highlight information during the chat.
Welcome to @KelleyKeehn who is back again this year for another #BeFraudSmart Twitter Chat! Kelley Keehn is a financial literacy advocate who has been on a mission to "Make Canadians Feel Good About Money." She's also a regular contributor to our blog. https://t.co/20YsYcR1fK pic.twitter.com/jTecZtnGXl

— Tangerine (@TangerineBank) March 13, 2019
Q1. Who is typically vulnerable to becoming a victim of online fraud? (e.g. kids, seniors, newcomers to Canada, etc.) #BeFraudSmart pic.twitter.com/hdMSn8kM3H

— Tangerine (@TangerineBank) March 13, 2019
Victims with university degrees and incomes over $100,000 are just as likely to be victimized as those with less than a high school education and incomes under $30,000. https://t.co/1KwrkzMMdm #BeFraudSmart #FPM2019 pic.twitter.com/Ky84EvBmRa

— Tangerine (@TangerineBank) March 13, 2019
We are giving away five (5) gift cards valued at $100 each. #BeFraudSmart pic.twitter.com/NoItpTQPcM

— Tangerine (@TangerineBank) March 13, 2019
Experian
Experian's weekly Twitter chat uses the hashtag #CreditChat each time, since the chat is always aimed at improving consumers' credit score savvy. Each week, a panel of experts discusses various aspects of credit: how to build credit, what factors contribute to a credit score and ways to improve credit worthiness. Like Tangerine, Experian offers a prize and tweets branded images. In addition, Experian has fun with popular GIFs and memes, creates opportunities to promote its products and uses its blog to organize the Twitter chat details, including prize rules.
Today's #CreditChat panel includes: @Rod_Griffin @thefrugaltoad @millionairemob2 @champgains @ShashankTweets @Money_Manifesto @therichmiser pic.twitter.com/EIlV2YMK3C

— Experian (@Experian) April 10, 2019
Don't forget to register for your chance to win a $25 Amazon gift card! ? https://t.co/LMvzbWBNsl We'll be announcing the two #lucky #winners today towards the end of our #CreditChat #giveaway #sweepstakes pic.twitter.com/XWL6GothQM

— Experian (@Experian) April 10, 2019
Q8: Can you get credit for making utility and cell phone payments on time? #CreditChat pic.twitter.com/UaiMLpTinV

— Experian (@Experian) April 10, 2019
A8: With Experian, you can have certain utility accounts included in your Experian credit report to help increase your credit score. Find out more about #ExperianBoost here ? https://t.co/qDNVimIjVN #CreditChat pic.twitter.com/OCev13NYBE

— Experian (@Experian) April 10, 2019
Considerations
Although some FIs may hesitate to dive into a live environment for fear that they may violate industry regulations or post content that isn't approved by their legal teams, the key is preparation. Due to the structure of Twitter chats, the hosting FI is primarily providing a forum for the conversation and guiding the discussion with pre-determined questions. These questions, as well as any financial education material the FI provides in response to those questions, can be vetted ahead of time.
The spontaneous components of the conversation – how guests and panelists interact with participants and how the FI itself interacts with participants – are unlikely to wander into unexpected territory. Most financial brands on social are already familiar with existing social media policies that guide online conversation with consumers. Responses by the FI outside the Twitter chat's pre-planned Q&A (like if a customer asks an account question during the chat or complains about the brand) can be handled using the same approach to customer service inquiries and issues the FI is already taking on these platforms.
……….
1 In the early 2010s, according to some background provided in this piece in The Atlantic
 2 Conversation around a topic of shared interest in real time is what sets Twitter chats apart from other content on social media that can get zero discussion going or, due to their asynchronous nature, launch a back-and-forth that stretches on for hours or days.
Tags:
Experian
,
financial services content marketing
,
social media for financial services
,
Tangerine Bank
,
Twitter strategies