100,000,000 (and One) Reasons to Jump on the Contactless Card Marketing Bandwagon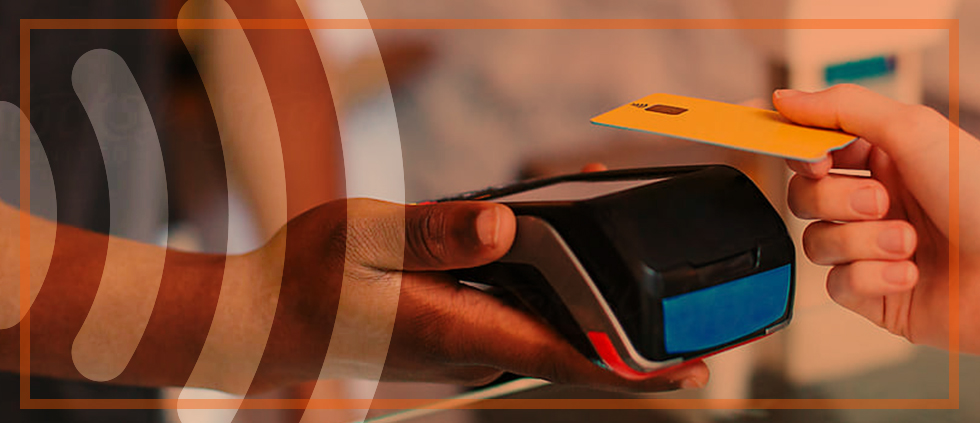 By now you've probably heard about Chase's plans to issue over 100 million contactless Visa cards by year end. You may even have one already. Most of the major banks are following suit, beginning to invest in reissuing contactless cards to their cardholders. And so if you're not currently offering near-field contactless debit and credit cards to your own customers or members, you may need to soon. The problem, and opportunity, lies in the point that most cardholders don't yet know how to recognize contactless cards or how/where to use them.
Old habits like "swiping" and chip-card "inserting" are hard for cardholders to break, and we are just now beginning to see banks and credit unions develop marketing materials to promote the functionality and use of the contactless cards they are issuing. Requisite card carrier and buckslip insert copy make an effort to point out the card's Contactless Symbol and inform cardholders to look for the Contactless Indicator on the retail terminal when making a purchase, but it is the animated video that is poised to make inroads as issuers instruct and educate contactless cardholders.
While there is not much out there yet in the market and production values can range, the content of the videos we've seen has been remarkably consistent with network language – promoting a "tap to pay" or "tap and go" purchase experience.
This recent 12-second animated video from Minnesota-based TCF Bank inexpensively conveys the simplicity, speed and convenience a cardholder experiences when they "tap to pay" with their contactless card:
At the higher-end, a longer and more expensive and edifying production can be seen on the Chase contactless card page.
The contactless card – and its ability to deliver on the promise of an easy, near-instant transaction – offers banks and credit unions a literal once-in-a-lifetime chance to grab the coveted top-of-wallet position for their contactless cards. These early adopters have realized that being the first to make it easy for cardholders to make contactless purchases, whether at retail store, from a vending machine or even for a transit commute, can position their card as the primary and preferred card for cardholder spend. Getting the card into their hands – and getting them to use it — becomes paramount.
It was only four years ago that the U.S. payments industry foisted the change from magnetic stripe to EMV chip cards onto consumers. It was a painful and confusing transition that many cardholders are still irritated by and adjusting to.
This time around, the card experience is a lot different. Retailers are embracing and investing in contactless technology as a way to win back sales they feel were lost due to the time-consuming and cumbersome in-store chip transaction experience. Now is the time for bank and credit union marketers to actively invest in marketing to educate contactless cardholders. It's a great opportunity to benefit from the new contactless card infrastructure and compete with the big banks and other progressive competitors as they issue their newly-forming contactless education initiatives.