Media Logic's Top 10 Healthcare Marketing Blog Posts of 2022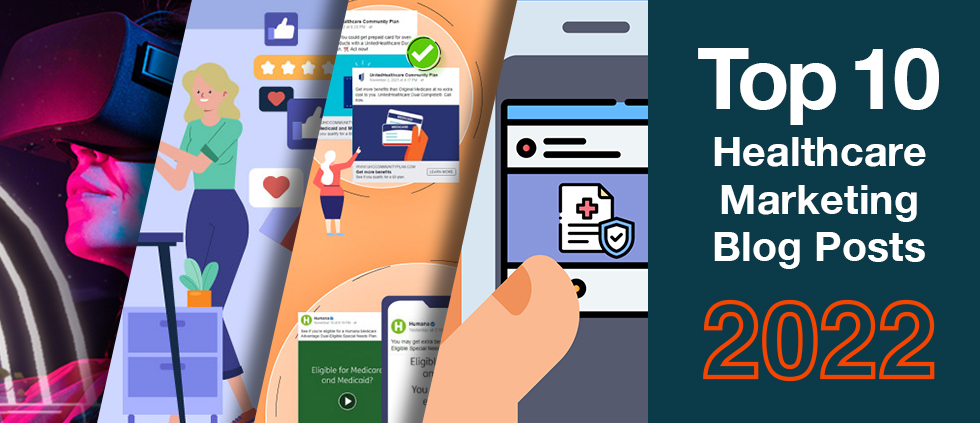 As healthcare marketers, we keep an eye on the trends in the industry and how marketing can have an impact on consumers.
We put together a list of our top 10 healthcare marketing blog posts from 2022. These articles reveal marketers' curiosity in content about Medicare, New-to-Medicare, D-SNP and trends related to the 60-65+ demographic. Sit down, kick back and take a look at some of the year's trending topics and discussions in healthcare.
The concept of "payvider" is not a new one. The industry has tested and launched value-based partnerships between payers and providers for many years. In this blog, we explore the payvider trend within the Medicare space, and what these models look like and what's to come for the future of Medicare and healthcare.
One trend that we pay close attention to is the continued growth in popularity of dual-eligible special needs plans (D-SNPs) for both for payers and dual eligible beneficiaries.
As payers continue to be interested in managing the care of the growing dual-eligible population, we took a look at how these plans marketed their benefits to prospects.
The metaverse is the talk of the town and marketers want to know how to leverage this evolving technology for their business. In our blog, see what several pioneering healthcare brands are doing in the metaverse and get early intel on the business and marketing opportunities that are likely to exist for healthcare brands in the emerging space.
Data from the Centers for Medicare and Medicaid Services shows the D-SNP enrollment rose by 22% YoY to more than 4 million at the start of 2022. Considering this substantial growth, Medicare marketers should read our blog for notable trends and statistics about the D-SNP market and dual eligible prospects.
Historically, many digital health companies leaned into B2C2B marketing as their go-to-market strategy — first building a strong end-consumer base, which is a logical way to develop the credibility and brand value needed to sell into payers, providers and enterprises for larger scale growth. But 34% of these B2C2B companies eventually evolve their model to B2B2C. Our blog shares strategies to help B2B2C companies engage healthcare consumers and create a win-win for your B2B partner and your bottom line.
Each spring, we look at the overall enrollment numbers after AEP to see how health insurers fared during AEP. We also examine their direct mail marketing efforts — what observations can we make, how do the mailers compare to previous years and more. Check out our blog for the 2022 data, which can be pivotal in understanding current and future Medicare trends.
A hot topic in 2022 was Meta's changes to their advertising targeting restrictions on Facebook. To understand the limitations that went into effect, and we spoke with Media Logic's Director of Media Integration, Patrick Boegel, about the implications of the changes for healthcare companies and what advertisers can do to optimize targeting going forward.
QR codes are making a comeback, appearing everywhere from restaurants to print ads and beyond. We've also seen QR codes serving several different functions in Medicare direct mail marketing. To help you successfully integrate QR codes into your Medicare direct marketing strategy, we provide some examples and QR code best practices.
For five years running, we've turned to seniors to get their input on media habits ahead of the busiest season for Medicare marketing, open enrollment. As we're seeing the continued growth and saturation of the Medicare Advantage market, it's more important than ever for healthcare marketers to be up to date on this group of more than 63 million eligible individuals. This survey offers a look at the media preferences of the digitally savvy senior population.
Healthcare content marketing is both an art and a science. It's one thing to create great content in the form of blog posts, eBooks, infographics, podcasts, quizzes, videos and whitepapers, but how can you measure that content to see if it made an impact? To finish off our top 10 healthcare marketing blog posts of 2022, read this article that will help you gauge the performance of your healthcare marketing content.
You may be wondering what healthcare marketing topics will be on our readers' minds in 2023, and we're looking forward to answering that question. In the meantime, if you have a question or a content suggestion, please feel free to contact us.