The Payvider Trend: Why it is Surging and What It Means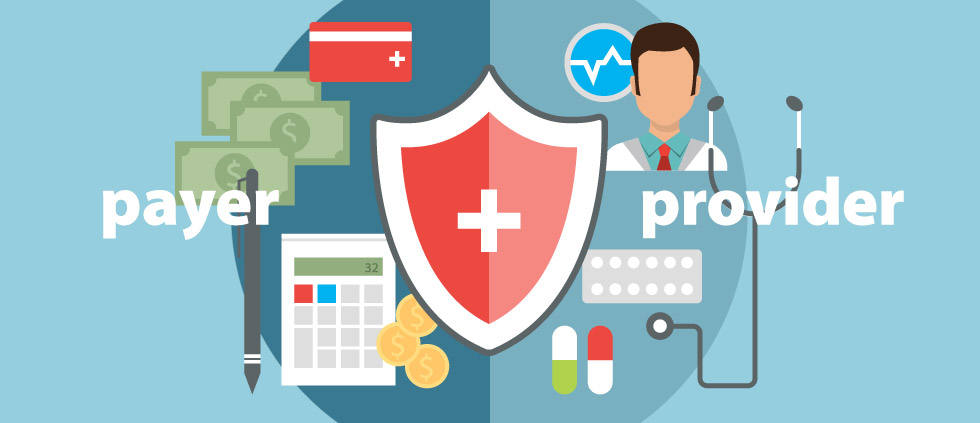 The concept of "payvider" is not a new one − the industry has tested and launched value-based partnerships between payers and providers for many years. But today, the desire to have a greater role in risk management, generate margin and growth and gain a competitive advantage are driving a surge in interest from health systems, particularly in the Medicare space. In fact, Fierce Healthcare recently reported that 60% of health systems surveyed by the Healthcare Financial Management Association plan to get into risk-based Medicare Advantage (MA) payment models in the next year.
The payvider trend
So why now? A number of factors are driving interest:
1. Increased emphasis on improving health system care through value-based care and the Quadruple Aim
At the core of value-based care is the concept that providers and hospitals are compensated on quality rather than quantity – they are incentivized to provide the best possible care, versus more treatments. The Quadruple Aim is a framework for health system optimization that encompasses reducing costs, improving population health management and patient experience, and improving the work life of health care providers and their staff. Achieving these goals requires new strategies and business models.
2. Meeting the challenge to deliver cost-effective healthcare
When providers and payers come together, they have shared goals:
Reducing financial risk and increasing profitability
Delivering high quality care and positive patient experience
Improving health outcomes
Both sides share risk, whether premiums or the cost of care being provided, but they also benefit from shared data – identifying gaps, creating effective population health management (PHM) programs and using it to drive better outcomes.
Additional thoughts from the healthcare industry include:
"The transition from fee for service to value-based care has shifted how we think about risk, especially performance risk for providers. It has shifted how we think about healthcare. Integration of data from various sources as well as an efficient information sharing across health systems will allow a payvider to take a more tailored approach to primary, secondary, and tertiary prevention of disease while also finding solutions to promote value-based care," says Shaonli Dasgupta, a healthcare IT consultant.
"Insurers are also increasingly pushing risk onto providers. And while a decade ago providers were more apt to start health plans on their own, nowadays they find risk more palatable in partnerships," says Guidehouse's David Burik. Working together just makes sense to achieve these lofty goals.
3. The importance of Medicare and Medicaid in the health insurance business
The Center for Medicare and Medicaid Innovation (CMMI) recently released a white paper outlining its goals for the continued expansion of successful models that reduce program costs and improve quality and outcomes for Medicare and Medicaid beneficiaries. An article from RevCycle Intelligence summarizes it well, "For healthcare providers participating in alternative payment models, the new direction means they can expect a focus on health equity and multi-payer models, as well as more opportunities for funding to boost value-based care adoption."
Additional thoughts from the healthcare industry include:
Becker's Hospital Review notes "All healthcare organizations need to keep in mind changes coming directly from the Centers for Medicare & Medicaid Services (CMS) and their market's competitive dynamics.
"CMS is aggressively shifting to managed care as its preferred model and private-equity-backed, tech-enabled disruptors are steering business away from poor performers," said Aimee Sziklai, Guidehouse partner and Commercial Payer leader. "Approximately 40 states are leveraging managed care models to deliver Medicaid services. And MA has become the fastest-growing health insurance market segment."
Healthcare providers serve a very large Medicare population and adopting value-based care will be critical to continuing to do so. One barrier for providers in successfully managing risk, is the limited view they may have into the post-acute world. However, for Medicare Advantage members, post-acute care (nursing homes, skilled nursing, home health, hospice, etc.) is a huge driver of healthcare spending, and one that payviders must tap into to achieve their goals. Addressing the needs of the 65+ audience is a key component of a payvider strategy.
What do payvider models look like?
They fall into these categories:
Healthcare providers creating their own insurance plans: including University of Pittsburgh Medical Center (UPMC Health Plans), University of Alabama at Birmingham (UAB) Health System (VIVA Health), Community Hospital of the Monterey Peninsula and Salinas Valley Memorial Healthcare System (Aspire Health Plan, client) Geisinger Health System (Geisinger Health Plan, client), SummaCare (client). According to Mathematica, as of 2018, one-third of U.S. health systems offered a health plan.
Payers and providers joining forces: including Aurora and Anthem (Well Priority), Banner Health and Aetna (Banner|Aetna), Cleveland Clinic + Oscar, MVP Health Care (client) and the University of Vermont Health Network and Quartz and UW Health, Quartz and Aurora, Quartz and Gundersen Health System (client).
An insurance company shifting to a healthcare provider that offers insurance: Humana announced this strategic shift in 2019 from "an insurance company with elements of healthcare to a healthcare company with elements of insurance," per Vishal Agrawal, chief strategy and corporate development officer.
Looking ahead
Last year, Guidehouse released a Center for Health Insights Index. In this report, they identified markets that present great opportunities for payviders, markets with the highest performing payviders, markets with potential for greater scale, and markets that need the capabilities to better manage risk.
The topic of payviders is one we'll dive into more in 2022, especially as it relates to MA plans. The continued growth in this segment, rise in payer/provider partnerships, and use of technology to share data, drive efficiencies and ultimately deliver better care is likely to inspire innovative strategies in connecting with Medicare consumers.
For an updated perspective, read insights on 2023 payvider plan trends.