The AEP Check-In: Trends We're Seeing in Medicare Buying and Switching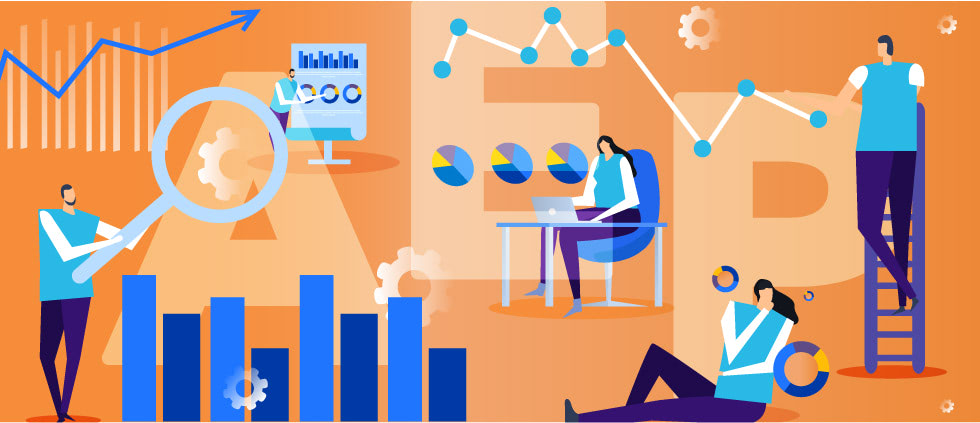 At the midpoint of the Annual Enrollment Period (AEP), we took a pulse, through a quick survey of Medicare-eligible consumers, to get insight into the decisions they are making and why. While these consumers insights won't impact marketing tactics this AEP, they can answer questions you may have about the trends payers are seeing across the country.
Here are some key takeaways from the recent survey:
The finding: A third of shoppers planned to review their options during AEP.
Our take: Of the respondents, 34.9% said they were likely to review their Medicare insurance options — a fairly high percentage of shoppers and consideration. That said, it's likely that more shoppers are shopping anonymously by skipping web forms on landing pages and generally avoiding engaging with sales reps. This affects the number of leads plans are seeing, but we expect conversion rates to be high. When generated, leads are likely to be higher quality with more interest in switching.
The finding: Cost was the main driver for people to review or consider leaving their current plan.
Our take: Among those reviewing their options, cost savings was the most important reason they were doing so. Nearly a third of respondents said cost mattered more than historically important features such as customer service and access to preferred doctors and healthcare. It's not shocking that cost is on consumers' minds. The inflation rate, increased food prices and the rising cost of housing are likely a concern to Medicare-eligible consumers who are often on a fixed income.
The finding: Most respondents felt "very confident" reviewing Medicare options on their own.
Our take: Survey results showed that 60% of survey participants are very confident reviewing their options. An additional 30% said they feel somewhat confident but still want to speak with an expert before enrolling. Typically, surveys find that people tend to be confused about Medicare enrollment. Our results show that seniors are at least comfortable enough to shop around and review their options.
Despite stereotypes, the depiction of seniors as digitally incompetent isn't accurate, as our 2022 Senior Media Preferences Survey found, and it can be insulting, as is shown by the pushback to the "Cranky Martha" Medicare Advantage ad and others.
The finding: Among respondents who were NOT reviewing their plan, 87% said the reason was they are satisfied with their current coverage.
Our take: It's hard to know how much migration we'll see. Of the non-shoppers, the vast majority say it is because they are satisfied with their current coverage. Many — if not most — plan options are very rich with low rates and great benefits, so enrollees want to stay with their current plan and there is less of an incentive for a consumer to switch.
It is worth noting that 10% of non-shoppers said they didn't trust the claims made in advertisements. As Medicare marketers, we recognize that consumers are increasingly wary of deceptive advertising practices during Medicare's Open Enrollment. Over-the-top celebrity endorsements, robocalls and aggressive sales pitches by third-party aggregators have made consumers leery. It's now more important than ever for payers to overcome the noise, provide value and build trust.
The finding: Websites are more important than ever, but marketing still matters.
Our take: Especially during the first half of AEP, shoppers have been shopping on their own, anonymously. Improved website usability — like we saw when the Centers for Medicare and Medicaid Services (CMS) revamped consumer-facing pages on Medicare.gov — means that many seniors don't need to engage a salesperson while doing research. Websites that allow visitors to research without inputting contact information may keep seniors on their webpages longer.
Getting seniors to the website doesn't happen automatically, so making the most of your marketing budget to increase consideration without turning off prospects is key.
This is a small-sample snapshot as we approach the end of AEP. We'll be following up to confirm the true trends after AEP is over, so stay tuned for an in-depth analysis and Medicare marketing takeaways in the new year. For now, check out the results of our 2022 Senior Media Preferences Survey, a recent review of the media habits of nearly 600 individuals ages 63-75.