How the Economy Will Impact the Medicare Annual Election Period (AEP): 6 Takeaways for Healthcare Marketers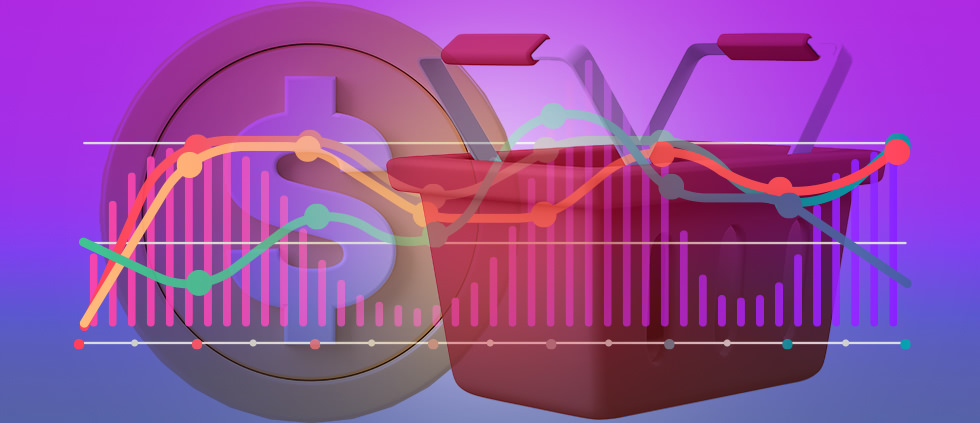 Changes related to inflation — like increased food prices and the rising cost of housing — are not lost on Medicare-eligible consumers who are often on a fixed income. Ahead of the 2023 Medicare Annual Election Period (AEP), Medicare marketers should consider these statistics that provide a snapshot of their consumers' state of mind heading into the fall selling season:
4 in 10 Americans aged 50 and older are concerned with their ability to pay for care and are cutting back on daily living expenses to afford healthcare (West Health and Gallup)
The percentage of Medicare-eligible consumers concerned about inflation has increased by 60% from March 2022 to July 2022 (Deft Research's 2022 AEP Gut Check Survey, research brief)
95% of Medicare beneficiaries are worried about the impact of inflation on healthcare costs (eHealth)
Approximately 49% of Medicare beneficiaries say an increase of their premiums by 10% or less would make their coverage unaffordable, and 52% say an increase of 10% or less would make their prescription drug costs unaffordable (eHealth)
59% of older Americans said they would delay their plans for retirement and expect to work in some way into their golden years (AgeWave and Edward Jones)
As wallets tighten and fixed incomes are stretched, we expect a higher number of Medicare consumers will shop for plans this year – looking for ways to lower their monthly premiums and/or out-of-pocket health care expenses. What do we expect from a marketing and messaging standpoint? Let's dive in!
1. MedSupp members will continue to migrate to Medicare Advantage plans in large numbers.
We predict that Medicare-eligible consumers enrolled in a MedSupp plan may become more interested in an MA plan based on the lower monthly premium and the additional bundled coverage like prescription benefits, dental, vision and hearing, especially if the plan offers flexibility with their provider network. Plans that offer a $0 Preferred Provider Organization (PPO) plan will definitely resonate with prospects currently enrolled in a MedSupp plan to entice them to switch to an MA plan.
2. In light COVID-19 and related changes to health and the healthcare industry, reliable and affordable care is more important than ever before.
During the height of COVID-19, many older adults may have delayed care or experienced a worsening of chronic conditions during the pandemic. Additionally, some may have benefitted from pandemic related fee waivers — costs that now are or will soon be accumulating again for them. Becker's Hospital Review recently reported that Americans ages 50 and older are feeling the pressure of healthcare costs and some are foregoing treatment altogether or skipping prescriptions. Letting consumers know that their care is important and putting an emphasis on having their back should be an important part of your messaging.
3. It's smart to focus your messaging on savings.
This seems like a no-brainer given the economic climate! But it's not just about saying that your plan will help you save. According to Deft, Medicare-eligible consumers are looking for complete transparency on how benefits will help them save.
4. Focus on overall savings in communications with prospects.
Highlight the areas where prospects can save the most and feature those areas prominently. Also, focus on what makes your plan different or more affordable than competitors.
5. "Do the math" for your prospects.
Since many Medicare-eligible consumers are concerned with savings, offer support to help them "do the math" whether at a seminar or a one-on-one meeting. This means helping them determine their likely out-of-pocket costs based on their expected healthcare usage. It also means helping them compare the details of their current coverage to the plan they are considering.
6. Supplemental benefits, once "nice-to-haves," are now "must haves."
Supplemental benefits were once the icing on the cake to Medicare Advantage plan's benefits offerings. They may have intrigued shoppers, but now they are more essential. Dental, vision and hearing benefits are now very common, says the Kaiser Family Foundation (KFF) which says 94%, 99% and 97% of MA beneficiaries reporting access to these benefits respectively. Do your plans offer additional supplemental benefits that put money back in members' pockets such as flex cards or over the counter (OTC) allowances? If so, you should tout these in your marketing pieces.
All of these economic issues will be happening against the backdrop of midterm elections. It will be interesting to see how Medicare marketers attempt to stand out from the noise and effectively reach current and prospective members.
Need help sharpening your last-minute strategy for the AEP or preparing for the OEP? Talk to the experts at Media Logic.