Banks Must Match Fintech Offerings to Capture Gen Z Customers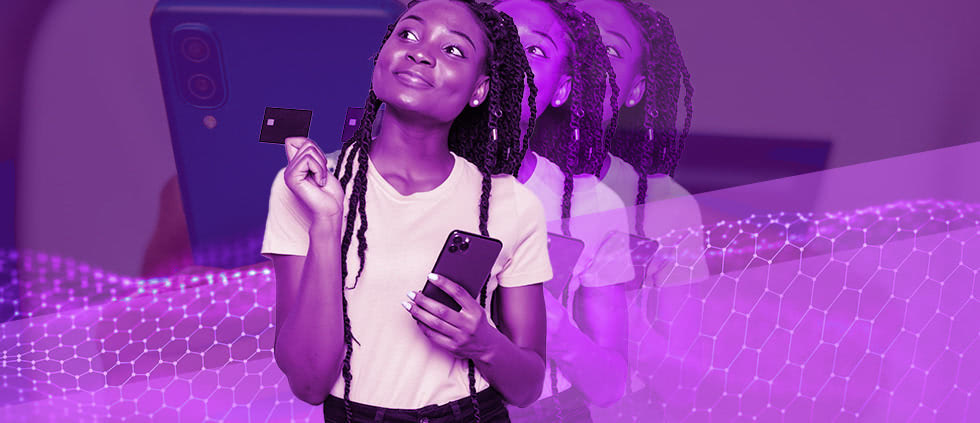 New data from Insider Intelligence confirms the trends: Banks need to step up mobile and digital banking – and marketing! – efforts if they hope to compete with fintech for Gen Z customers.
For starters, the recent Insider Intelligence Gen Z and Banking report makes the following predictions about the size of the opportunity:
At least 4 million Gen Z consumers will open a new bank account each year through 2026.
Mobile banking adoption is set to explode at a compound annual growth rate (CAGR) of 12.4% through 2026.
42.9 million Gen Zers will use mobile banking by 2025.
Citing Gen Z Planet data, Insider Intelligence notes that current disposable income for Gen Z – $360 billion – continues to grow.
So where can FIs begin to expand their capabilities and capture market share with this demographic? Insider Intelligence identifies several key areas for credit unions and banks to compete with fintech for Gen Z.
Mobile and online banking
Beware ApplePay and Venmo! Insider Intelligence cautions, "Payment apps threaten to take the place of banks." According to the report, "55.7% of Gen Zers prioritize mobile banking as a top factor when choosing a bank," and "the share of Gen Z digital-only bank account holders will grow 29.5% compounded annually from 2023 through 2026."
In addition, Ad Age data has also shown that Millennials and Gen Z already conduct most of their banking online. Therefore, to compete, FIs must establish robust – and frictionless! – mobile and online banking capabilities as their baseline.
Expectations
Insider Intelligence reminds banks and credit unions that it's not only fintech chomping into bank and credit union business but also big tech: "Big tech is looming. Gen Z trusts Apple just as much as their primary FI for their banking needs." This affinity likely reflects the ability of big tech (not only Apple but also large online retailers like Amazon) to define – and deliver on – new consumer expectations, including digital-first preferences.
Social media and financial education
Insider Intelligence notes that Gen Z is "accustomed to personalized, on-demand content through social media platforms, including digital video." We've written before about how a surge in social media "finfluencers" point to the Gen Z appetite for financial education. FIs can demonstrate expertise for this audience by publishing credible guidance via social video marketing on platforms like TikTok. (Our blog features several examples, including what makes these FNBO financial education videos for Millennials and Gen Z particularly successful.)
Helping Gen Z establish a solid knowledge base is an effective way for FIs to build trust as this segment establishes credit. Insider Intelligence reports, "Banks should focus on giving Gen Z a financial foundation to access other forms of credit, like mortgages: Many Gen Zers believe they will never own a home because they can't save for a down payment."
Outside-the-box thinking
Several emerging spaces in the digital realm – including the metaverse, where some financial services brands are already experimenting – are popular with Gen Z. Insider Intelligence specifically calls out digital gaming and reminds FIs that "gamers will tap into digital wallets and transactions in games like Roblox and Minecraft." These channels could prove valuable to FIs that explore early – especially if they can gain experience ahead of their competitors.