PCSU Offers Action Items for FIs to Meet Customer Needs by Generation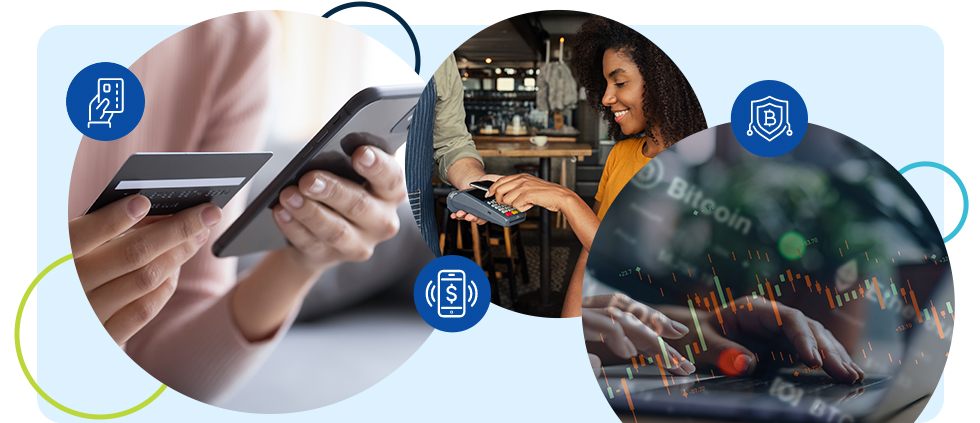 PCSU Offers Action Items for FIs to Meet Customer Needs by Generation
By FS Team
The results of PCSU's fifth annual survey of credit union members and other financial services customers are in! It reveals consumer preferences specific to payment methods and interactions with FIs and explores the impact of economic uncertainty on these choices.
PCSU's Eye on Payments 2022 reports on those findings, which fall within these overarching themes:
Financial services customers want "choice and variety when it comes to making payments and transacting."
Debit cards are consumers' preferred payment method.
The following are on the rise– digital payments, contactless cards and mobile wallets—but there's still room to grow.
FS customers are slow to enter emerging payments spaces, including cryptocurrency and the metaverse.
Younger consumers are especially hungry for credible advice on achieving financial wellness.
The report also highlights generational differences in these preferences and takes a deep dive into insights and actions specific to the following age-based audience segments:
Baby Boomers: PCSU finds credit and debit cards are the most popular payment methods for this group but cautions against assuming that tech solutions are a no-go. Recommended action from PCSU: According to the report, "Boomers are open to emerging payments technologies, and credit unions should seek opportunities to engage with them in the digital space: many enjoy interacting with their credit unions online and achieve a high level of satisfaction in doing so."
Gen X: This group uses debit cards at 2X the rate it turns to credit cards and is just as likely to use digital payments periodically (39%) or not at all (38%). Recommended action from PCSU: PCSU says, "As new payment technologies emerge, this demographic is expecting their credit unions to keep them well informed. Credit unions should be prepared to offer and educate them on new ways to pay."
Older Millennials: This may be the age group to watch as crypto, NFTs and the metaverse become more mainstream. PCSU finds that older Millennials are "rapidly adopting new technologies and are using digital payments solutions in a big way." Recommended action from PCSU: FIs should be "ready with solutions and guidance" and "prepared to educate consumers."
Younger Millennials: Consumers ages 32-41 are "intent on making good choices where money is concerned" and actively seeking opportunities to build credit, including credit cards, BNPL and mortgages. Survey data also shows that younger Millennials "appreciate the ease of paying with mobile wallets and use the technology more frequently than any other generation." Recommended action from PCSU: Consider digital card issuance for this group, since they're "highly unlikely to switch" their default card once they've loaded it in their mobile wallets.
Gen Z: "Meet these consumers where they are," says PCSU, "on their phones." They're using mobile devices for banking, payments and shopping. Recommended action from PCSU: According to the data, "they expect credit unions to provide user friendly tools at their fingertips," including financial education.
PCSU's Eye on Payments signals to banks and credit unions that, as a best practice, they must avoid thinking of their customer bases as a monolith. It seems obvious that that Baby Boomers have different needs than Gen Z, but it's important to translate that awareness into customization of payments solutions and other products and services. To be effective, financial education offerings must also consider the challenges of customers at different life stages and challenges.
As predicted, payment options that gained traction at the peak of the COVID-19 pandemic are here to stay. This includes contactless cards, which all generations are adopting at similar rates. As you can see, less than 10 percentage points separate different age groups across the following levels of usage:
Baby Boomers: Few times per month (33%), Few times per year (28%), Few times per week (18%)
Gen X: Few times per month (32%), Few times per year (25%), Few times per week (20%)
Older Millennials: Few times per month (31%), Few times per week (29%), Few times per year (21%)
Younger Millennials: Few times per month (38%), Few times per week (32%), Few times per year (16%)
Gen Z: Few times per month (41%), Few times per week (27%), On a daily basis (13%)
PCSU expects the consumer behaviors identified in its 2022 survey to continue and, as a result, makes these recommendations to FIs: "Keeping [these] evolving payment preferences and behaviors at the forefront of everything you do will ensure you deliver the products, services and experiences members expect and now demand in today's digital-first world.
Taking it a step further—using data and analytics to drill down to the member level—will enable credit unions to provide an experience that is truly individualized and optimized for each member. Working in tandem with a continued focus on financial wellness and member education, the credit union industry and its members will be well-poised to thrive, grow and adapt to the evolving, dynamic economic landscape."
The full report is available for download from PCSU.