Innovations Breathe New Life Into Direct Mail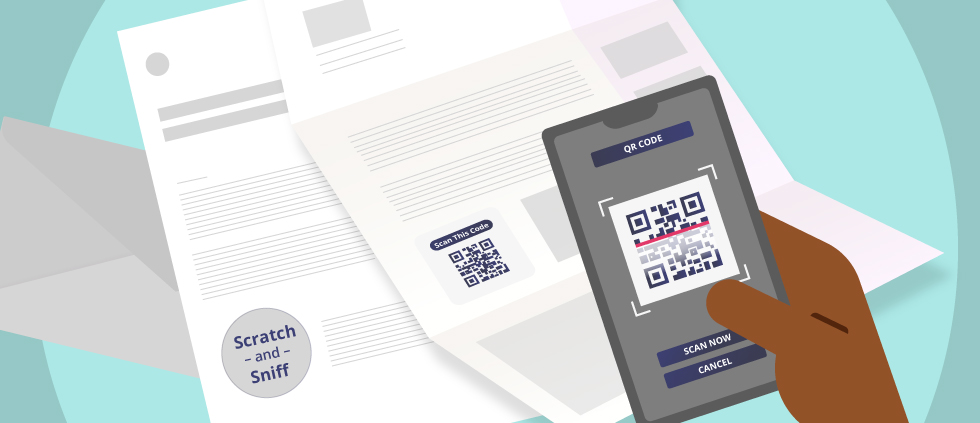 2020 was a tumultuous year on many fronts. The COVID-19 pandemic led to people spending more time at home, and digital usage—including online purchases—increased exponentially. In order to break through the online traffic, many brands turned back to direct mail. At the same time, advances in printing and technology presented many new opportunities for brands to innovate the standard mail format.
This past October, Mintel published "Innovative Direct Mail in 2020," a report that took a look at some fresh approaches to direct mail. Here's our take on some standouts of this report, along with how these innovative direct mail elements could be applied to the financial services market.
QR codes
While not exactly anything new, the QR code enjoyed a big resurgence in 2020. With consumers' increased dependence on digital channels, QR codes serve as a perfect bridge between the break-through-the-clutter power of direct mail and the functionality of a mobile app or a website.
Synchrony, for example, used a QR code to give prospects instant access to the current rates of their CD or High Yield Savings accounts. This not only helped avoid the cumbersome "current APR plus X.XX%" math language in their letter, but also creates a sense of real-time urgency to the offer.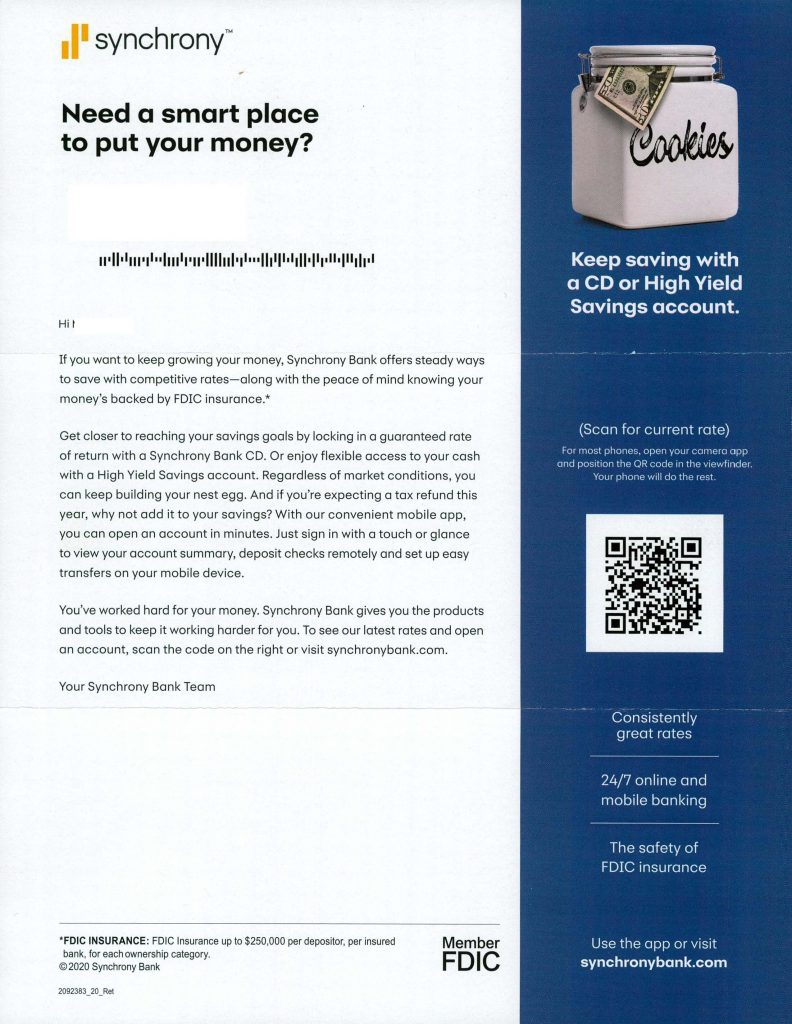 Media Logic insight
The Synchrony package is a perfect example of how to take advantage of QR technology to maximize the impact of a direct mail package. We've also seen packages from American Express use the QR code for quick and seamless applications. The Citi ThankYou® Preferred Card incorporated a QR code into a spend and get offer, and Citizens Bank used a QR code as an easy way to make an appointment.
Scratch-and-sniff
Another back-to-the-future tactic is the scratch-and-sniff feature. American Express recently used this technology for a Delta SkyMiles Gold Card promotion. Teased on the outer envelope, the mailing invited prospects to take in a "Island Fresh scent" to engage and inspire wanderlust.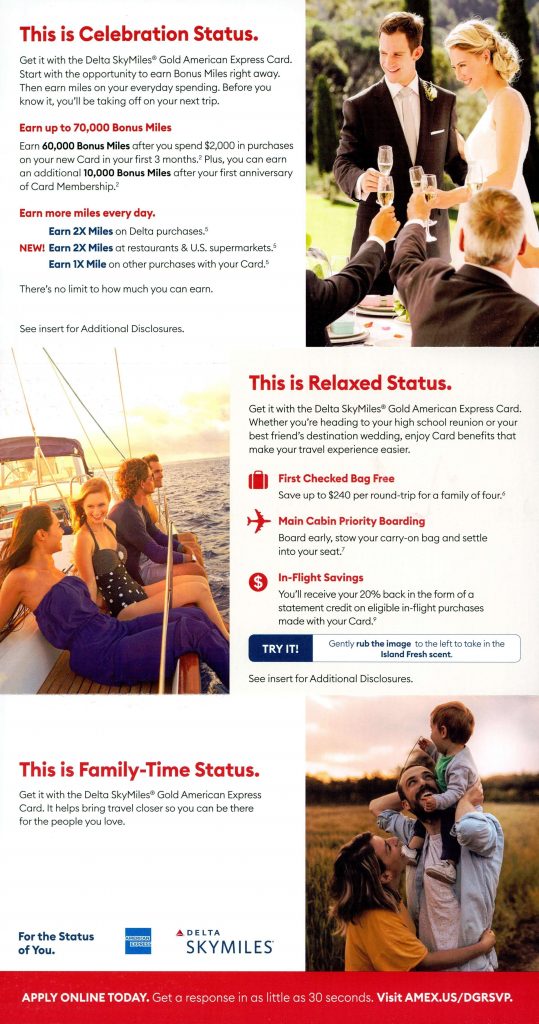 Media Logic insight
While the scratch-and-sniff tactic is perfect for travel rewards card, it can also be applied to other financial services marketing efforts. For instance, a recent American Express Platinum Card package included the feature to their outer envelope for a sneak sniff at the American Express Signature Scent that cardholders could enjoy with access to Centurion lounges. Other potential scratch-and-sniff usages could be the smell of popcorn for a card that earns rewards on streaming services or the smell of food for a dining rewards card.
Seed paper
Hyundai took advantage of printing and paper technology to turn a standard anniversary card into a unique form of engagement. The invitation-style mailing included a heart-shaped seed paper that could be put in soil to produce a flowering plant for the recipient. This tactic was so well received that recipients began to organically share it on social media (pardon the pun), so it not only increased brand loyalty but also helped spread brand awareness at the same time.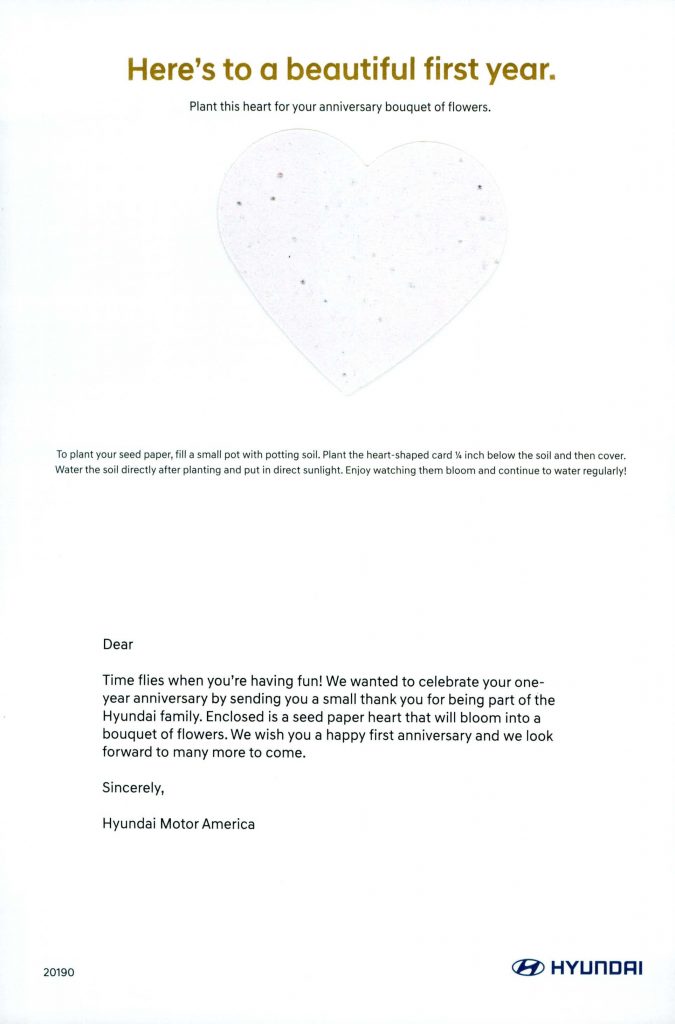 Media Logic insight
This tactic is a great way to add life (literally) to a wide range of standard financial services communications, from anniversary letters to welcome packages. It also lends itself to various long-term financial products, such as children's savings accounts and CD offers. It could even become part of an early-month-on-book strategy, connecting the seed paper with the ability to "watch card purchases blossom into valuable rewards."
These were just a few of the innovative direct mail tactics showcased in the Mintel report. And we're sure there are many other innovative tactics we missed. We'll continue to keep our eye out for more trends and innovations as 2021 presents a new normal, and financial services marketing continues to adjust.
Have you seen any new and innovative uses of direct mail? We'd love to hear about it. Describe it in the comments below or contact us directly by clicking on the email icon on this page.
Source for all images: Innovative Direct Mail in 2020. Comperemedia. October 2020.