How Major Credit Cards Are Marketing Their Own Buy Now Pay Later Options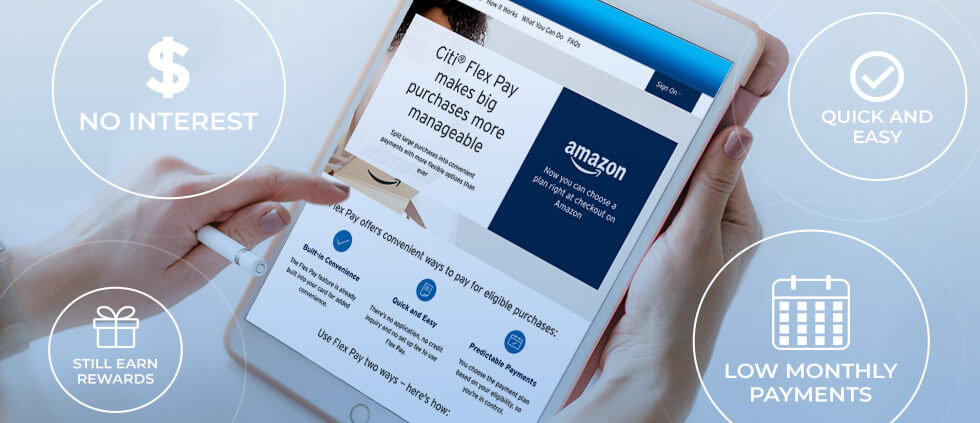 Since we wrote about the Pay It Plan It option available from American Express (January 2019), Buy Now Pay Later (BNPL) check-out options have surged in popularity, spurred in part by the 2020 holiday season, which was the first to be impacted by pandemic-related economic concerns. Building on this new level of demand for deferred payments, we saw a Superbowl LV commercial from Klarna as a sure sign that BNPL vendors had not only been successful in 2020 but also were positioned for growth in 2021 and beyond.
And now, in the midst of the another pandemic holiday shopping season, we're seeing a ton of media for BNPL, including this from NPR on November 29, 2021, and this from CBS This Morning on November 17, 2021. While much of the news coverage includes cautions for consumers, it's safe to say BNPL has gone mainstream.
Credit card issuers saw this coming. As we noted in January of this year, offerings from three major issuers were already poised to compete with BNPL fintech vendors: Amex Pay It, Plan It; My Chase Plan and Citi Flex Plan. Their challenge? (And the challenge for those who've added the offering since?) Fintech companies make BNPL available at point-of-sale (POS), but credit card installment options are typically offered and promoted well before or after the purchase – often outside the context of the purchase itself and removed from the immediacy of online shopping carts.
Although many issuers are trying to close this particular gap and present their installment plans at POS, they're currently playing catch-up with their fintech competitors. Here, we take a look at some cards that have started offering installment payments since our January 2020 BNPL blog post – and how they're trying to capture some of the spend on purchases consumers may otherwise make using POS BNPL options.
Mastercard Installments: "Simplified, seamless"
First, Mastercard makes the business case for Mastercard Installments by citing some compelling stats about consumers "looking for flexible ways to shop and pay that are tailored to their needs":

The website goes on to explain how Installments – "the new Buy Now Pay Later program that meets the needs of lenders, merchants and consumers, offered at scale across the Mastercard network" – can be "instantly used online and in stores" like the services offered by BNPL vendors. It tries to set its offering apart from fintech competitors by reminding consumers and merchants that Mastercard purchases are "backed by the security and peace of mind that comes with Mastercard." Alongside Installments, the issuer promotes existing card benefits like Zero Liability Protection, which may not be offered by BNPL vendors.
Visa Installments: "Consumers can now buy now and pay later"
Visa is also "releasing capabilities on Visa Developer to allow clients to develop and pilot installment experiences to offer to their customers." As it rolls out Visa Installments, its version of BNPL, Visa is educating its clients, boosting their understanding of the use and benefits ahead of product development and consumer-facing messaging.
Visa says, "Installment payments (installments) refer to the option to pay for purchases over time by dividing the purchase amount into smaller equal payments. Consumers will typically use installments to buy medium and large ticket items (e.g. electronics, furniture). But in some markets, they may even use them to make everyday purchases (e.g. groceries, retail). So, what's the key benefit for consumers with installments? They get to spread their purchases, including transparent fees, into periodic (usually monthly) repayment amounts." In addition, it details three opportunities for Visa clients to capture BNPL purchases:

Upgrade Visa cards: "You're in control"
The Upgrade line of credit cards from Visa includes the Upgrade Visa® Card with Cash Rewards, the Upgrade Triple Cash Rewards Visa® and the Upgrade Bitcoin Rewards Card. As promoted on the website, these cards "combine the flexibility of a credit card with the low cost and predictability of a personal loan." It doesn't use the word "installments," and the offering is slightly different (a.k.a. an actual loan), but it pitches a similar benefit: "predictability" through "equal monthly payments." A more traditional BNPL option seems to be on the horizon for Upgrade, as Tearsheet reported in October.
Citi Flex Pay: "Makes big purchases more manageable"
In a list of benefits, the website for Citi Flex Pay emphasizes convenience. It says that the feature is "already built into your card" and lets you "split large purchases into convenient payments with more flexible options than ever." In addition, it heavily promotes its integration with Amazon, where cardholders can "choose a plan right at checkout."

Apple Card: "Pay over time, interest‑free"
Apple Card Monthly Installments is available when using the Apple Card for Apple purchases, an environment where the card doesn't have to compete with any external BNPL options. Still, Apple Card issuer Goldman Sachs still finds a benefit in both making the offer and describing its ease: "Simply choose Apple Card Monthly Installments as your payment option when you make your purchase. … Your monthly installments live alongside your everyday Apple Card purchases in the Wallet app. So it's easy to see your installments, remaining balance and payment history."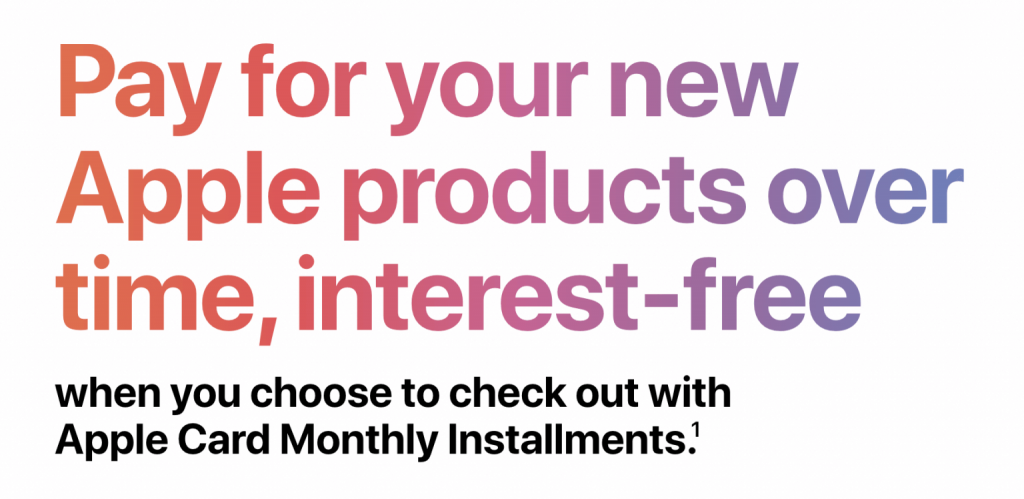 My Chase Plan: "Pack now, pay later"
Cardholders with "My Chase Plan" activate the option on recent eligible purchases by visiting the account activity section of chase.com or the mobile app. The benefit? "Pay it off with no interest— just a fixed monthly fee" and "still earn rewards," which is a clear advantage of sticking with the card versus choosing a BNPL vendor.

Amazon Prime Visa: "Interest free, seriously"
From the Amazon shopping cart, the Amazon Prime Visa offers cardholders "equal monthly payments, interest-free" for six, 12 or 18 months as an option instead of 5% cash back. In addition, it includes "shop now" links for categories it says are "perfect" for its BNPL option.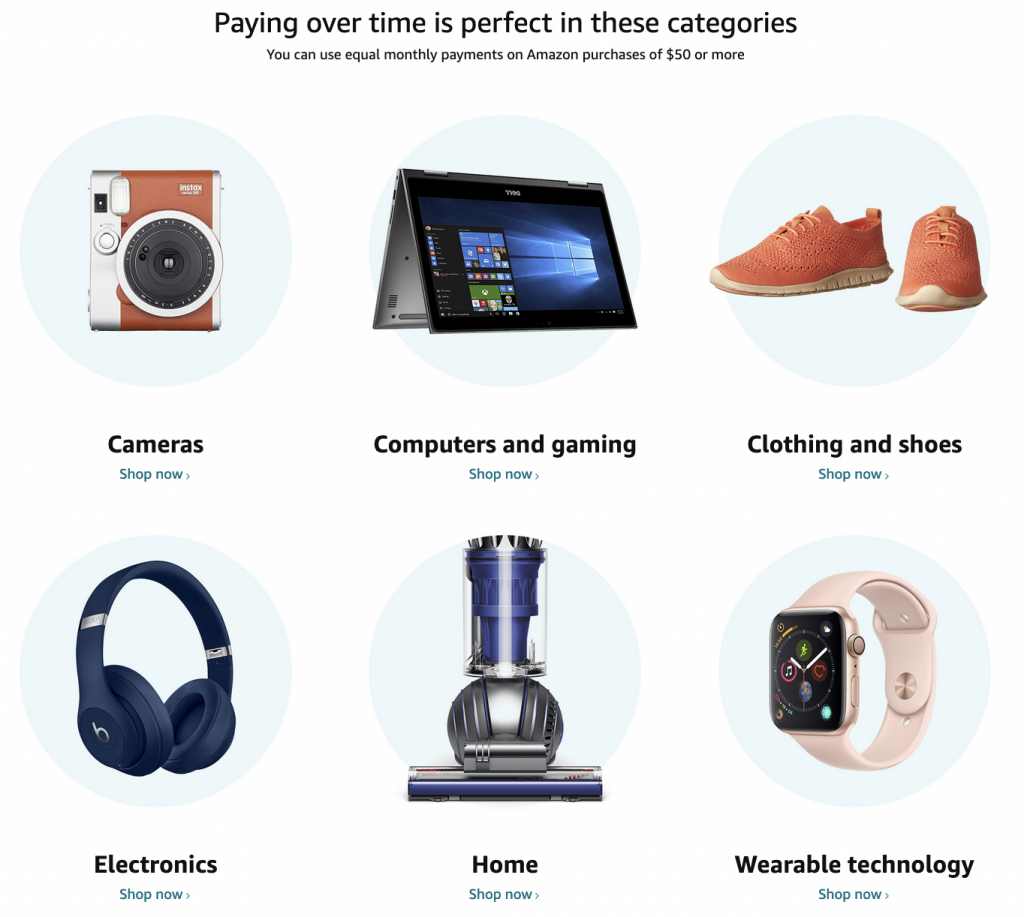 Barclays and U.S. Bank
We're aware, as well, that both Barclays and U.S. Bank offer BNPL options called "Easy Pay" and "ExtendPay," respectively. However, we do not find any messaging for the functionality on their websites. While neither seems to be "selling" or highlighting the option online, U.S. Bank's Knowledge Base (specifically how to enroll and what purchases are eligible) lets customers know they can "choose which purchases to bundle" and determine "the length of your ExtendPay."
Takeaways
In the marketing and messaging for card-based BNPL, we found several common themes: claims of ease and convenience; lists of benefits (which often included giving cardholders more control); and explanations for how it works. The latter – the "how to" – may be the most critical of these, since consumers already "get" the appeal of BNPL, but they may not understand how to access it with their current cards. In this regard, we really liked Citi Flex Pay's detailed FAQs and My Chase Plan's "how it works" video.
Before FIs and issuers can share instructions with cardholders, however, they need to boost awareness of their cards' BNPL feature, and they must promote their deferred payment models as the preferred solution without causing confusion. As reported by Bankrate in September, "The line between credit cards and buy now, pay later is getting increasingly blurry." It's up to card marketers to offer clarity – along with compelling reasons their installment payment option is the better choice.
As competition for BNPL only heats up from challenger banks and fintech, it won't be enough to rely on cardholder loyalty. FIs and issuers must see BNPL as one more way they can prove themselves to be responsive to customer needs – deepening the customer relationship and customizing the cardholder experience.
In this financial services marketing blog post, we focused on how FIs and card issuers are marketing and messaging their installment payment options, but you may also find this from Nerd Wallet informative: "'Buy Now, Pay Later' Already Comes Standard on Many Credit Cards." It notes, as we have, how the popularity of BNPL has pushed the option mainstream ("standard"). However, instead of focusing on card marketing, it speaks to consumers, explaining how each offering works and listing potential limitations.