"Buy Now, Pay Later" Marketing Best Practices for Credit Card Issuers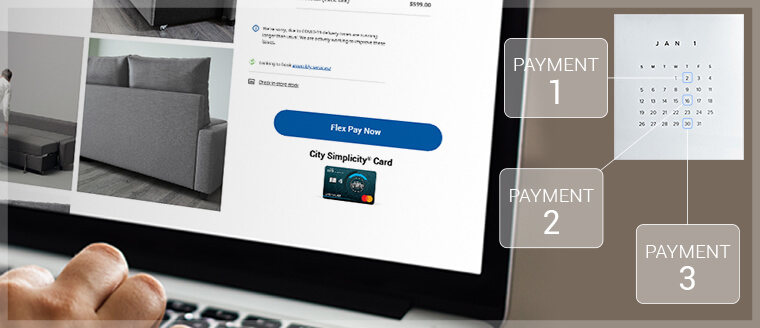 Many retailers offer online installment plans—also known as Buy Now, Pay Later (BNPL) plans— through partnerships with Affirm, Afterpay, Klarna, QuadPay and many others. These services are promoted at point-of-sale and are well-established coming off of the 2020 pandemic and holiday season.
According to Forbes, BNPL has "become table stakes" for retailers and has reached an inflection point. As it reports, Klarna, doubled its U.S. customer base to 11 million over the past year, and these new customers are overwhelmingly Millennial consumers.
As the popularity and widespread acceptance of installment options accelerate, some credit card issuers—starting with Amex in 2017—have carefully moved into offering installment payments to cardholders with the goal of protecting payment volume and capturing new spend. As of this publication date, three major issuers offer BNPL as an option with some of their credit card brands: Amex Pay It, Plan It; My Chase Plan and Citi Flex Plan. For reasons that are not completely clear, Capital One has opted to get out of the installment loan business for now.
Installment loans and credit cards may seem in opposition to one another, but Chase regards installment plans as the growth opportunity. Based on sizing the market of non-Chase card usage by its huge Chase cardholder base (40+ million cardholders) and estimating it to be approximately $250B, Chase committed to launching My Chase Plan in 2019 giving the brand an additional opportunity to capture spend cardholders are putting on competitive cards.
Additional card issuers will certainly begin to launch their own online installment plans, and a high level look at evolving marketing best practices is summarized below.
Properly frame the solution.
Around 97% of consumers using online installment plans have credit cards and could choose to pay with those cards. However, research uncovered that these consumers feel they are acting more responsibly by not putting the purchase on their card, opting for BNPL instead.
The FI opportunity is to position the card-associated installment plan by suggesting the option is a responsible and thought-through solution made possible because of the existing cardholder and FI relationship. Fintech providers would be challenged to make that same claim.
Don't assume a homogenous target audience.
Consumers using online installment plans may not be who you imagine. Recent research noted in The Financial Brand indicates characteristics of consumers who express interest in BNPL are diverse across age and income:
28% of those interested in BNPL options are 35-54 years of age, 15% are 55+ years of age and 19% are 18-34.
7 in 10 earn greater than $75K/annual income and are highly educated.
30% are affluent, and 25% are mass affluent.
How does this influence marketing? Currently, some communications use imagery that may skew too young and will not attract and engage with all of the right cohorts. Use cardholder imagery that speaks to the breadth of relevant age cohorts. Feature merchandise or scenarios that represent popular big-ticket items likely to be considered appropriate for installment payments.
Keep in mind that Chase reports My Chase Plan is typically used for home improvement, home décor, retail shopping and everyday purchases. As reported by The Points Guy, its six-month plan option is the most popular one, and it is used for an average purchase size of $750. FIs will want to tread carefully on suggesting their plan be used for everyday purchases to avoid any negative aspects associated with installment lending.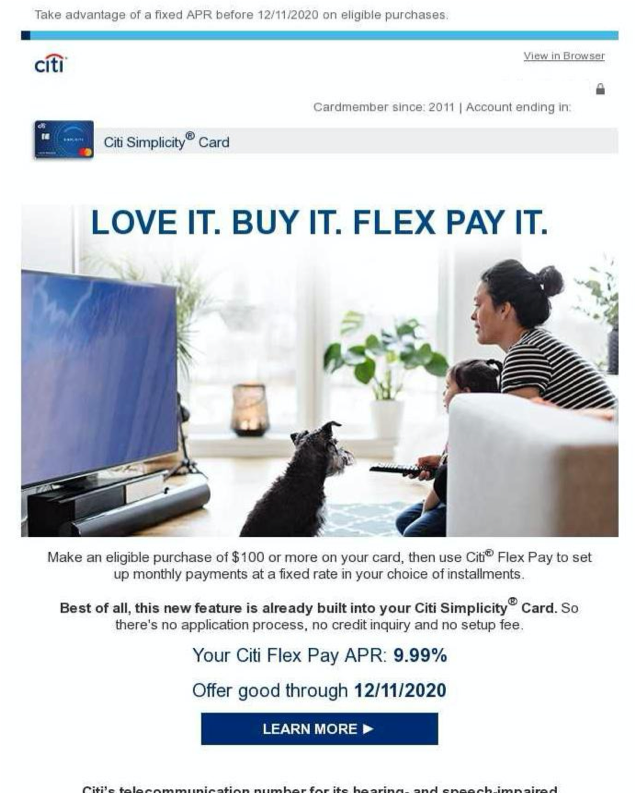 Work around credit card options not yet able to be promoted at online check-out.
Credit card installment options are often offered and promoted well before or after the purchase is made, unlike fintech options, which are promoted at checkout. At a future time, The Futurist Group expects banks will be working with fintechs to be able to introduce their installment option right at POS.
Until then, the burden is on issuers to educate cardholders about their BNPL options from day one. Issuers can use the card payment cycle and, at relevant times, promote the installment payment plan as a viable choice either in advance of purchases or by targeting a single eligible purchase that was just transacted on the card. We've seen both. Some issuers react to a single transaction with an email promoting planned payments; others hold outreach until multiple transactions have occurred.
Until the time when card options are featured at POS, these examples exemplify how best to promote BNPL:
Issuers are building awareness for installment payment plans by including information in onboarding communications. Card carriers and welcome communications often include BNPL in the list of benefits touted with arrival of a new plastic. For example, many of the Amex branded payment products follow this practice in onboarding communications.
For existing cardholders, Citi uses email – with incentive offers – to promote its Flex Plan to cardholders who are not engaging with the service.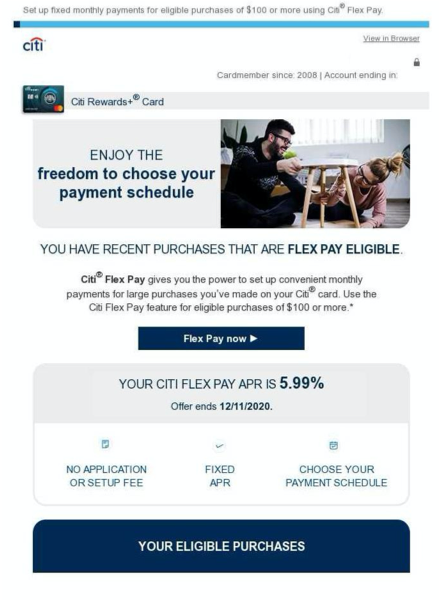 Chase does a great job of targeting cardholders who've just made a Chase credit card purchase and could benefit from My Chase Plan. An eligible transaction triggers a personalized email reaching the cardholder right after the purchase, making communication both timely and relevant.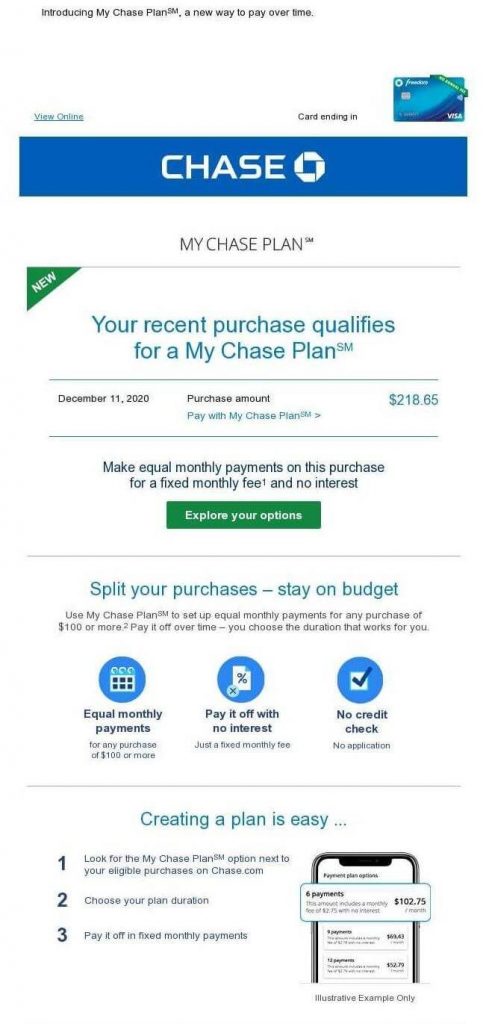 Partnerships can help attract cardholders to issuer payment plans. For example, just in time for the holiday spending season, Citi promoted a retail offer with Amazon requiring the cardholder engage with the Citi payment plan.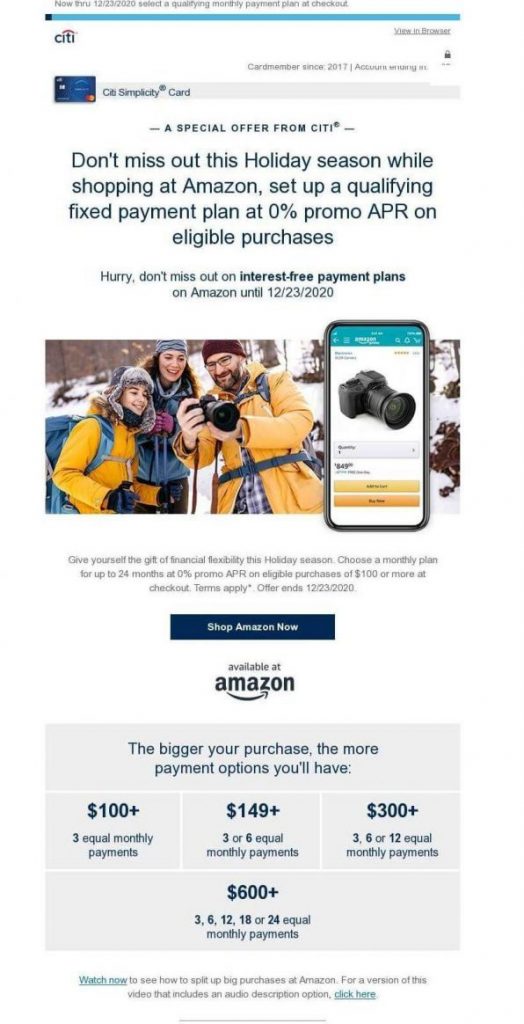 To close the loop on a positive experience, Amex sends a confirmation email to the cardholder providing details of the selected terms while reinforcing the cardholder's obligation. This practice is not only practical but also positions the issuer as supporting good behavior by the cardholder.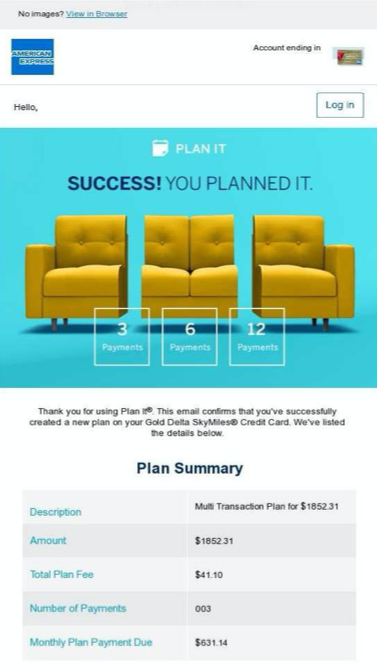 Creative sourced from Mintel Comperemedia