Is Walmart's Entrance into the Medicare Broker Market an Opportunity for Regional Health Insurers?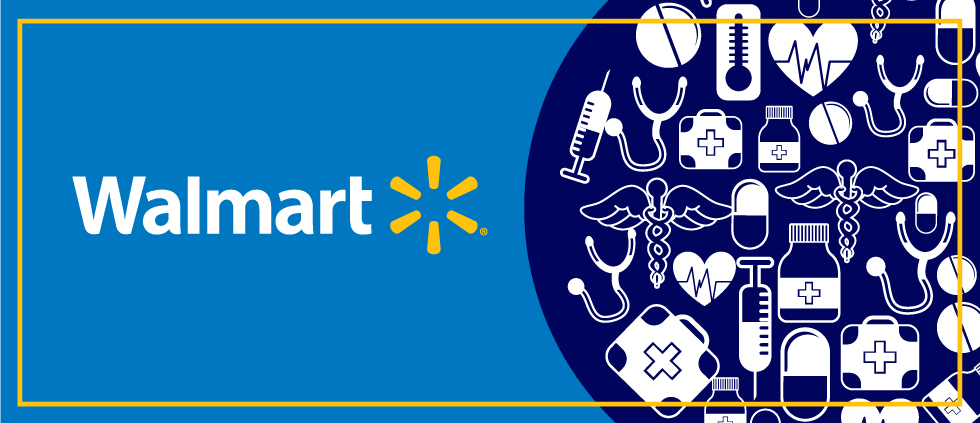 The Healthcare Marketing Team at Media Logic has been keeping a close eye on Walmart for a few years. They have definitely been busy… to say the very least! From supercenters focused on healthcare to a partnership with Oak Street Health to buying the CareZone platform, they have been in the news quite a bit. Now, with Medicare's annual election period underway, their newly launched Walmart Insurance Services is selling Medicare plans.
According to Walmart's press release, they're selling Medicare Advantage (MA), Medicare Supplement and Part D prescription drug plans in all 50 states plus Washington D.C. They're offering plans from Humana, UnitedHealthcare, Anthem Blue Cross Blue Shield, Amerigroup, Simply Health, Wellcare (Centene), Clover Health and Arkansas Blue Cross and Blue Shield. They indicate that more carriers may be added in the future.
In the past, we've written about how agents and brokers are key influencers for Medicare marketers. According to Deft Research, agents remain key to the sales and enrollment process, with one in five seniors having worked with an agent during the 2020 AEP. Could Walmart Insurance Services be an opportunity for regional health insurance companies in the future? We think it's at least worth exploring.
Let's start with the obvious advantages:
Walmart is one of the 25 Most Trusted Brands in America, according to a 2020 study conducted by Morning Consult. In fact, it's one of only three retailers on the list.
Walmart is virtually everywhere. According to the Robin Report, 90% of the U.S. population is within 10 miles of a store.
Walmart has already made meaningful inroads into healthcare, so it's reasonable to think that consumers will be comfortable buying health insurance where they get prescriptions refilled, buy groceries and shop for consumer goods.
Now let's talk about the elephant in the waiting room – Walmart is well-known for squeezing suppliers and there's no reason to think they won't do the same here. On the plus side, CMS strictly regulates the maximum commission a producer can make from selling MA plans, and most payers already pay the maximum. However, where things get murky is with overrides, which are additional payments that go directly to the agent – in this case, Walmart. Many regional plans can't afford to pay overrides, which gives an advantage to the national players that happily do so.
While this might feel like a deal-breaker, we suggest that you take a close look at your competitive landscape before throwing in the towel. Regional health insurance companies play a vital role in the communities they serve. They are known and trusted entities, and their expertise in ever-growing MA plans cannot be understated. Clearly, the size of their membership speaks to the demand for what they offer. This is especially true for health insurance companies that are owned and operated by health systems.
Despite the fact that the "Big 3" – UHC, Humana, Aetna (CVS) – have a combined national market share of MA plans of 55%, they don't necessarily dominate on a state-by-state basis, and certainly not on a county-by-county basis. Here are just a few examples based on where some of our clients do business:

In these cases, if Walmart were to stick with the "Big 3" only, one could argue that they'd have some big holes in their product offering, and that they wouldn't be meeting the needs of their customers. If it's an argument they buy, then regional health plans may be able to get in the door with Walmart without having to overpay for the privilege.
It's worth noting that they've already got some smaller plans on their roster and indicate that they may add more plans in the future. In other words, this wouldn't be unchartered territory for them.
One last thought – while Healthcare Dive forecasts that Walmart is not an immediate threat to insurance brokers, they could be long term. If regional plans don't prepare to make their case for a potential partnership or even consider the idea, they run the risk of not being on the menu of what could become the single-most influential broker of Medicare Advantage plans.
This is all food for thought. There's no easy answer, but if you'd like some helping assessing your situation and making a case, we'd be happy to assist you.