A Quick Look at 7 Innovators that are Disrupting Primary Care for Seniors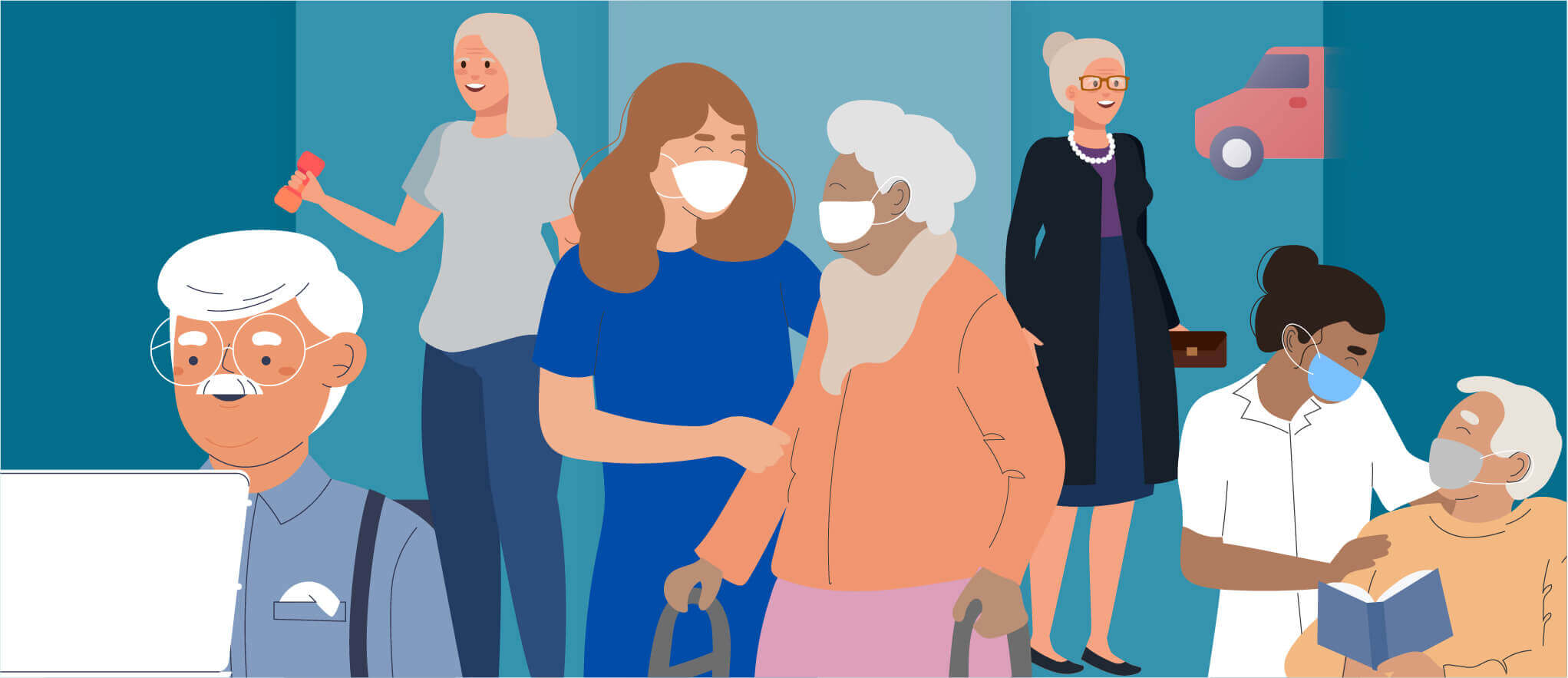 The move towards value-based care got a shot in the arm during the COVID-19 pandemic. Many providers had their eyes opened to the benefit that PMPM payments had on cash-flow while fee-for-service revenue declined. An editorial written by Toyin Ajayi, MD, chief health officer and co-founder at Cityblock (published on Fierce Healthcare) goes into detail about how the pandemic taught the industry harsh lessons that should help drive resources toward value-based models in 2021 and beyond.
A key piece of value-based care is primary care, which is especially important for the senior segment. With that in mind, we like to keep a pulse on what payers and providers are doing to innovate and improve primary care for seniors. Here are some examples worth watching:
1. Humana's CenterWell Senior Primary Care (CenterWell) expands its value-based care model to Original Medicare members.
After announcing a new brand for all of its payer-agnostic healthcare offerings earlier this year, Humana recently announced that the CenterWell Senior Primary Care value-based care model would expand to include Original Medicare beneficiaries in addition to Medicare Advantage (MA) members. At this time, CenterWell has 67 payer-agnostic, senior-focused primary care centers with plans to expand. CenterWell is also participating in CMS' new Global and Professional Direct Contracting (GPDC) Model which has the goal of encouraging health organizations to voluntarily transition from fee-for-service (FFS) to value-based care.
2. Geisinger's 65 Forward provides all-in-one, in-person personalized primary care and wellness.
Membership to Geisinger 65 Forward health and wellness centers for all Geisinger (client) Gold (MA) members ages 65 and older. These regional centers bring concierge-type primary care to patients and members under one roof including same-day doctors' appointments, all services such as labs, imaging, mental health, etc., social and education activities, and exercise, wellness and fitness services. The centers also ensure that patients get real quality time with their doctors, since each PCP has a panel of no more than 400 patients compared to the national average of 1,400.
3. ChenMed's Dedicated Senior Medical Center brand delivers primary care to underserved neighborhoods.
ChenMed, a physician-led primary care provider, has rapidly expanded the number of Chen, Dedicated or JenCare Senior Medical Centers built in primarily underserved neighborhoods across the U.S. Their value-based care concept focuses on high-touch care dedicated primary care physicians (PCPs) with more face-to-face time with patients than a typical physician. ChenMed's centers contract with MA plans in the area who offer their services to members.
4. Northwell's House Calls program significantly reduces annual per-patient costs.
Northwell Health's House Calls program was part of a Medicare demonstration project known as Independence at Home, established as part of the Affordable Care Act (ACA). According to Modern Healthcare, the idea behind the program was "to see if healthcare providers can save money by bringing primary care into their sickest patients' homes." While they were one of 12 participants across the U.S., it was noted that "Northwell lowered medical spending by 21 percent compared to expectations, saving Medicare $2.4 million" which was the highest saving performance nationwide. The large health system looks to expand this program through a partnership with Humana.
5. One Medical acquires Iora Health to expand direct primary care to the Medicare market.
Recently, One Medical made a splash with a multi-billion-dollar acquisition of Iora Health, a value-based primary care provider specializing in care for seniors (and participant in CMS' GPDC model). As a membership-based, direct primary care (DPC) platform, One Medical primarily focused on the commercially insured/working age adult population. Both companies offer "hybrid care models" – digital tools and brick-and-mortar offices, and this acquisition allows One Medical to expand its full-risk models and reach people at every stage of life.
6. Humana teams up with Heal to deliver in-home primary-care services to members.
Last year, both companies announced a partnership (including a large investment by Humana) to deliver primary care services to Humana members, including those enrolled in MA plans and/or suffering from chronic conditions in their homes. Heal is a home health startup providing doctors-on-call services, telemedicine, telepsychiatry and remote monitoring services.
7. Oak Street Health announces entrance into its 19th state in 2021.
After making news for going public in 2020, Oak Street Health announced their network of value-based primary care centers for Medicare-eligible seniors would expand into more states this year. According to Healthcare Finance, "Oak Street serves Medicare, Medicaid and dually-eligible members through full capitated risk payments. It takes the full premium through Medicare and Medicaid and then pays all of a patient's downstream costs, from healthcare services through prescription drugs." They work with different health plans including MA plans. Oak Street Health is also a participant in CMS' GPDC model.
With most of these examples, we see an overall trend – value-based care models focused on keeping patients/members healthy and out of the hospital. This is done by providing more convenient and accessible on-site services, optimizing care for seniors with chronic conditions, lowering barriers to healthcare access and providing personalized, compassionate care. We'll continue to keep an eye on key healthcare trends that are important for marketers to keep top-of-mind.