Marketers Take Out the Rally Towels for Consumer Financial Education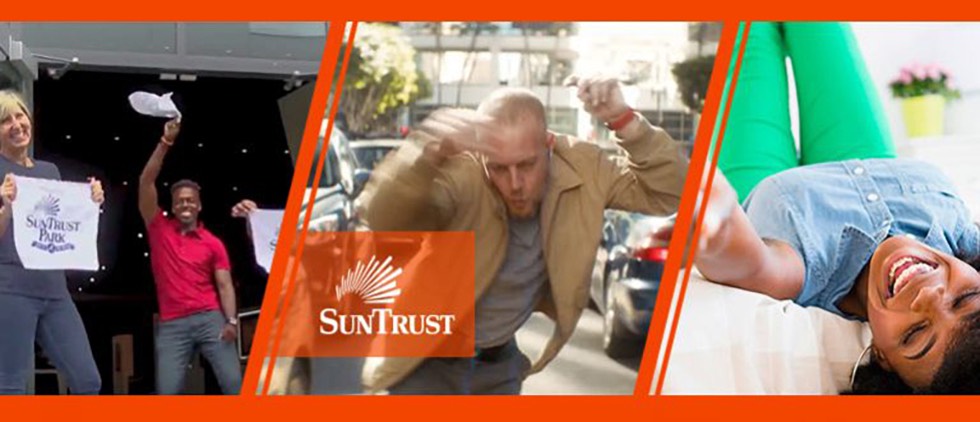 Social media and other digital platforms (like websites and apps) have made it easy for banks, credit unions and card issuers to present financial expertise as a resource for consumers. They're sharing tips and recommendations on everything from how to save and budget to how to be safe online and at ATMs. These financial education efforts not only benefit consumers, but they also make strategic marketing sense. They can enhance product awareness, build the brand (through an association with a net positive: financial wellness) and nurture customer relationships.
This kind of engagement can help to establish trust, as well, and – as #BankSocial reports in an article shared by CBInsight — "every banking relationship is built on trust." From a bottom-line perspective (the mortgage crisis hasn't yet faded from memory), trust matters greatly. Financial brands want to "be there" for consumers not only at point-of-sale but also at key moments in their lives, such as home ownership and retirement.
Tactics FIs are using to promote financial literacy and wellness vary brand-to-brand and have great range. Some financial brands give consumers online access to "everything but the kitchen sink" all at once, some publish guidance in bits and pieces on social media, and still others simply offer to sit down and chat.
Financial education content hubs
Tools, calculators, blog posts and articles are standard on many bank and credit union websites, but content hubs (landing pages, for example, or large sections within main websites) put all of these in one place where they're easy to access and navigate. This approach – as seen with Bank of America's Better Money Habits and Navy Federal Credit Union's Making Cents – also creates additional opportunities for branding and customer engagement. These multi-media websites include quizzes (which help personalize the content experience), themed tracks for deeper learning and assessments to test knowledge.
Perhaps the most energetic and dynamic version of this tactic comes from Suntrust. Instead of promising wealth or freedom, onUp offers something more relatable and possible (though still desirable): financial confidence. Though this theme may seem rather "tame," you would never describe its marketing that way. It presents gaining confidence as a bold "movement" with its own theme song and short action film. A ticker at the top of the site shows how many are participating in the movement (answer: over 2.1 million).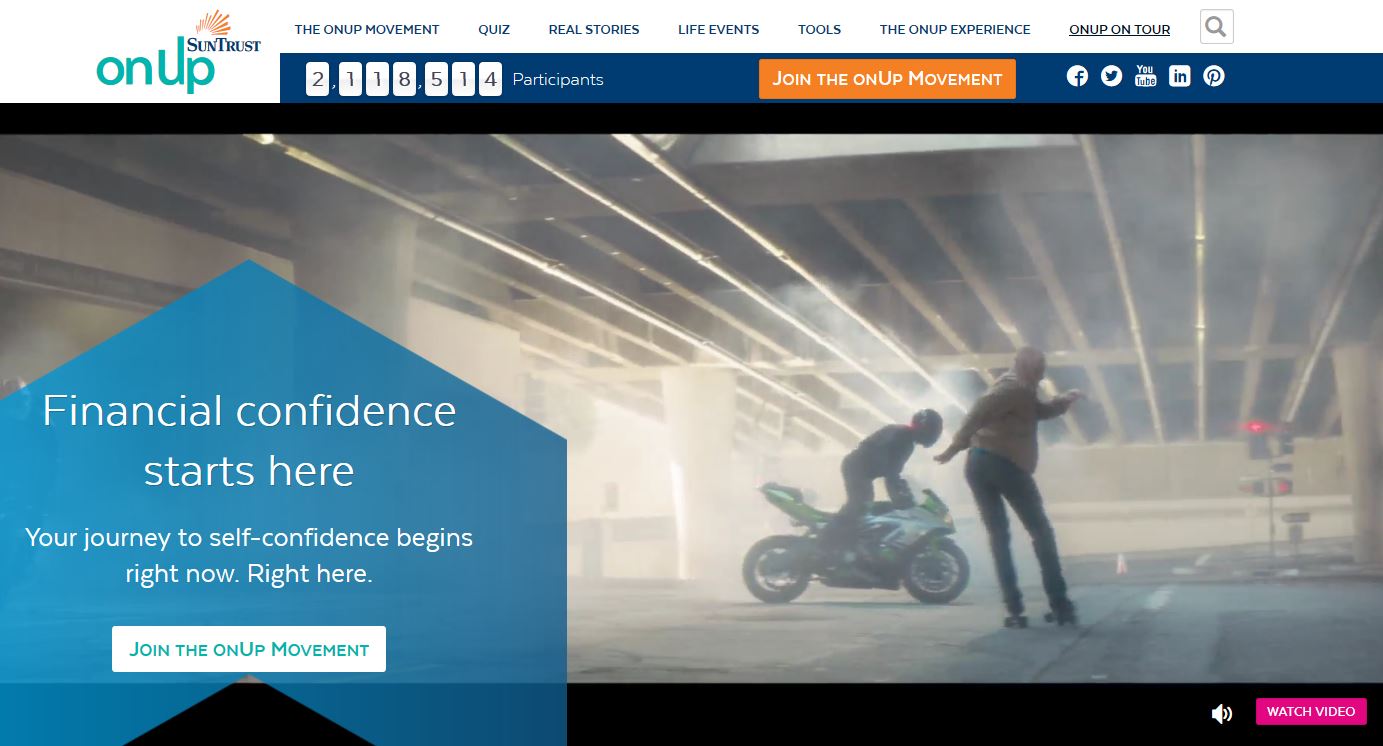 The onUp movement includes an in-person element, too: a mobile stage/unit that is actively going "on tour" and handing out free rally towels.
Stop by The #onUp Experience inside @BatteryATL this weekend and grab a free @SunTrustPark rally towel (While Supplies Last)! pic.twitter.com/3vcpWYheo1

— SunTrust (@SunTrust) August 18, 2017
Financial confidence starts at #onUp on tour! Stop by the @DurhamBulls game on 8/11 to hang out with us & learn about the onUp Movement. pic.twitter.com/LlqL2JrtBL

— SunTrust (@SunTrust) August 8, 2017
The campaign theme ("financial confidence starts here") is rolled out to brand assets beyond the content hub in the same high-spirited way. Check out Suntrust's Twitter background, which demonstrates a kind of confidence that happily borders on bravado:

At its core, this hub's tools and calculators aren't so different from other banks. However, Suntrust has chosen to package and market it in a way that makes it stand out. The tactic – possible for all financial institutions – is highly flexible. It can adapt to many different campaigns and evolve as the brand evolves.
"Bite-sized" financial education
Financial institutions' education efforts aren't always so comprehensive or elaborate. Very often, banks, credit unions and card issuers use social media to share tips and smaller bits of advice. These bite-sized recommendations can take many forms. On Twitter, for example, U.S. Bank curates articles from external financial blogs and mainstream publications:
7 simple ways to save money with social media (via @frugalrules): https://t.co/MGWwm0hz7C

— U.S. Bank (@usbank) August 25, 2017
Your budget is no place for wishful thinking (via @thesimpledollar) https://t.co/lVA0B9p1E5

— U.S. Bank (@usbank) August 19, 2017
Navy Fed also shares articles on Twitter, but it links to its own content to teach consumers about topics like how to understand student loans or incorporate certificate laddering into a retirement portfolio. It also publishes stand-alone tips directly in its social streams, as it does in this Facebook post.
Stand-alone / self-contained tips are often presented in video format, as well. Currently, for example, Chase is producing a series of short videos with digital news company Now This:
There are many ways to cut corners when living on a budget, but not all are created equal. pic.twitter.com/L5SeadDrN0

— Chase (@Chase) August 24, 2017
Have a great idea? Go for it. See how this architect turned chef made the most of his $ to open his dream restaurant. pic.twitter.com/7RdKySJkAs

— Chase (@Chase) August 31, 2017
One-on-one financial education
Financial advisors have been around a long time, but most often they're associated with investments or marketed to high net worth customers. In an effort to make general banking more personal, however, Wells Fargo is promoting "financial health bankers." This complimentary service offers customers "a conversation about your savings challenges with someone trained to help — no matter what your account balance is."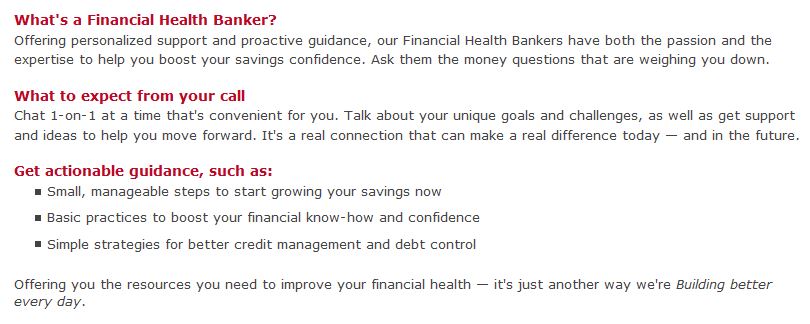 Wells Fargo describes the conversation as a "real connection," from which the brand knows it could benefit. The one-to-one aspect of these conversations offers a smart antidote to the perception that the bank's massive size is what allowed the account fraud scandal – still in the not-too-distant past – to occur in the first place.
The Wells Fargo example is a reminder that although financial education certainly benefits the consumer, it can also play an important role in defining (or re-defining) a brand. The effort, therefore, must be part of the overall marketing and branding strategy. It's a good idea to align the brand with financial wellness and send a signal to consumers that you're not only a valuable resource but also, perhaps, a valued partner. However, you'll want to be certain the approach you take – a low-key conversation or a boisterous multi-city tour – works in support of your brand in a way that advances the company toward its business goals.