Amex Targets Older Millennials with Sponsored Video Content on BuzzFeed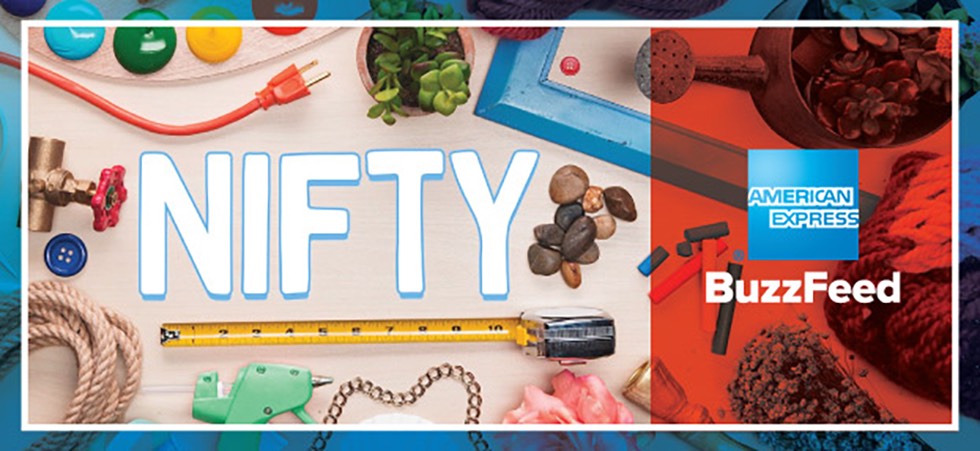 Chances are you're familiar with BuzzFeed. The news and entertainment digital media global network generates 7 billion views each month. BuzzFeed is behind some of most popular content on the web right now – recipe and DIY videos. Now, for the first time, those distributed through BuzzFeed's Nifty and Tasty channels have a sponsor: American Express.
If you like to cook, you're probably familiar with Tasty, BuzzFeed's dedicated cooking channel. Its Facebook page has over 63 million likes as of this writing, and its videos regularly get millions of views apiece. Nifty, the most recent audience-specific channel launched by BuzzFeed, is a digital content hub dedicated to DIY-ers. Only four months old, Nifty's Facebook page has just under 12 million likes and is gaining new ones every day.  It's a good bet that a huge portion of these audiences are Millennials: Newscred reported that 50% of Millennials read BuzzFeed.
Those are pretty impressive numbers. American Express, it seems, thinks so, too – the financial institution recently announced that it would become the first brand to sponsor content on Nifty, a channel it believes appeals to older Millennials. Joe Bihlmier, vice president of global media for Amex, told Adweek, "BuzzFeed is just a wonderful fit for that audience. One of the reasons we're looking to work with them is that we know from our targeting work that Millennials look for utility and experience and simplicity, and I think what's great about this partnership is that we're delivering on that." The sponsored content will include 16 videos promoting Amex's Blue Cash Everyday card as part of an "Epic Everyday" campaign.
Amex is betting on BuzzFeed's historically winning formula for attracting and engaging Millennial consumers, taking advantage of a tremendous opportunity to get in front of millions (and millions) of their eyeballs via these trending videos… before anyone else – FI or otherwise – has. And although it's the first to sponsor content on Nifty and Tasty, it is not the first financial services company to sponsor content on BuzzFeed as a means to reach Millennials. Back in December of 2015 we wrote about Discover's foray into the world of sponsored posts as a BuzzFeed Brand Publisher.
As these two FIs have proven, it is possible to get creative with your financial services marketing… you just have to know your prospects and give them the kind of content they like, just how they like it.