Maximizing Testimonials in Healthcare Marketing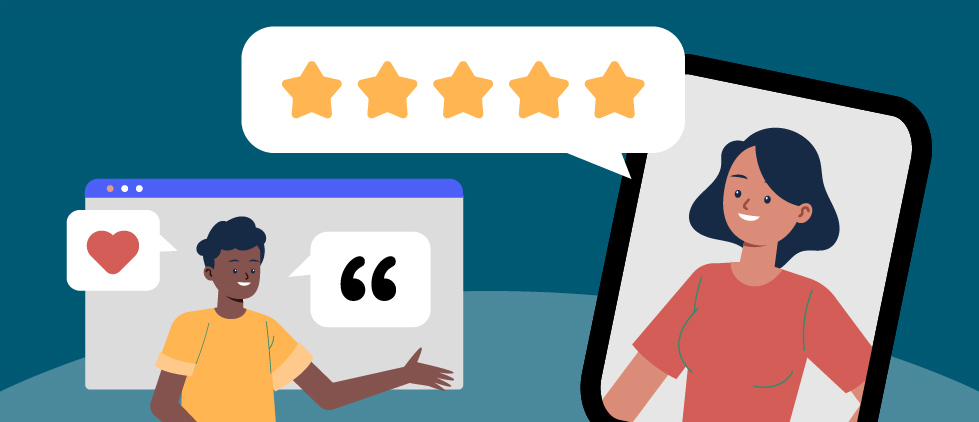 When it comes to building your business reputation, targeting new members, or promoting the positive experience of current members, let's face it, testimonials matter. So, use that to your advantage by promoting member and employee testimonials to continue building member loyalty while growing trust with prospects. Use employee testimonials to promote your company's values and company's mission.
We believe there are many reasons why healthcare businesses should use testimonials in their marketing. Here are just a few:
Testimonials improve the credibility of a company. HubSpot says it best in their guide on using member and customer testimonials: "All testimonials are unique, but they should always be relatable, sincere and specific. This is how your company builds credibility."
Testimonials provide social proof. "Testimonials affirm our credibility and trust. Nowadays, this is called social proof. Some companies use testimonials to humblebrag, like, 'I can't believe they say we're extraordinary. It's just ordinary service to us!'", as Forbes noted in its recent article of the top seven overlooked benefits of testimonials. We think anytime you can humblebrag or use a testimonial to boost your company's image, do it!
Testimonials help illustrate the customer experience. Prospects often want to know how a healthcare company impacts the lives of people they can relate to. Testimonials give insight into the member experience and can be informative as to how a member might feel what benefits they may gain from working with a specific health payer.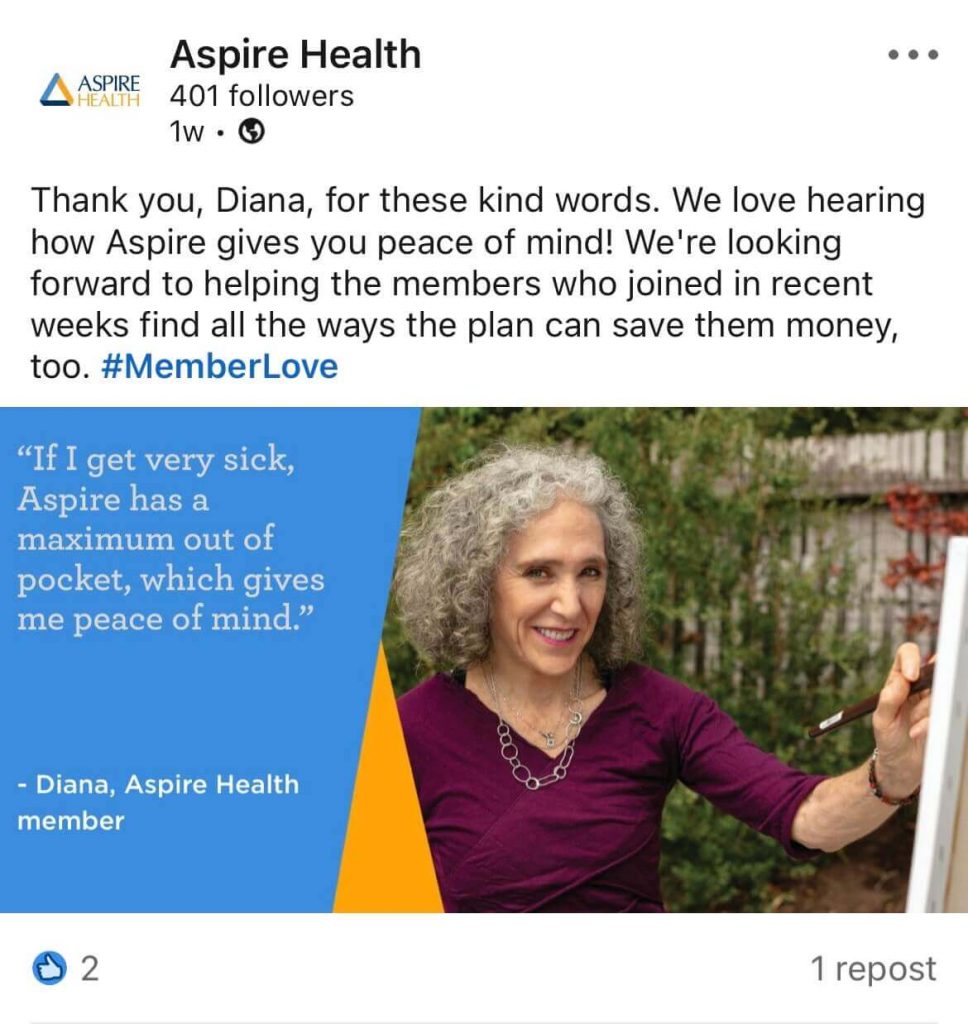 Best practices for incorporating testimonials into your healthcare marketing strategy
Understand the difference between member and employee testimonials.
As a healthcare payer or business, most of your testimonials will come from either members or employees.
For members, your audience will likely want to know about your product or plans' usability, price, customer service and satisfaction. Remember, relatability is important, so make sure you're soliciting the opinions of members and customers from a variety of backgrounds.
For employees, they can provide insight on a company's mission, an employee's commitment, or passion for how they can help achieve member needs/goals.
Both types of testimonials are important as you build and develop your company's brand.
Select the format of the testimonials.
Possible types of media include images, graphics, animated text, and videos. Video content takes the cake — it is the most popular and effective type of content, according to HubSpot. If your marketing team has the bandwidth, testimonial videos can effectively showcase the experience of plan members or employees and add engaging variety to your website, YouTube channel and social media pages. Don't worry, these videos don't need to be professionally shot – authenticity is the key and getting real testimonials to share is what matters most.
Finally, let's not forget that not all media is digital. Print or collaterals should be included – if you have someone willing to advocate for your brands, use it in as many formats as possible!
Optimize the visibility of the testimonials.
We encourage you to use multiple channels when it comes to sharing and promoting your testimonials. Here are a few examples:
Member and prospect communications: Member newsletters and marketing emails are a great way to have multiple touch points with your customers. Member testimonials can show the value your company brings to the audience and employee testimonials are a way to showcase company culture.

Blog articles

: Your blog is a channel you control where you can show thought leadership, discuss brand values and increase member/customer brand awareness and consideration. Think about how you can weave member testimonials into your overall blog strategy. Some ideas:

Conduct a Q&A with a vendor or broker and ask about what makes your product or plan high quality.
Publish a plan member's detailed testimonials to show your company's commitment to transparency and customer centricity.

Social media

: Today, consumers aren't just interacting with brands on social — they are discovering new companies there, according to HubSpot. That means social media isn't just a great opportunity to share testimonials and success stories, it's also an important forum for ongoing customer engagement.

Web pages

: Your website is likely to be one of the first places a prospect goes to learn more, so including member testimonials will build trust quickly. Particularly landing pages, where you are attempting to encourage prospects to formally engage with your brand and provide contact information.

Marketing assets

: Feature testimonial components in all marketing materials, including print ads, direct mail, collateral, and tabling signage. Challenging to get permission to use imagery? Even real quotes can be powerful.
The best way to grow your testimonials organically is by earning them through a quality service or product. The best part? Authentic testimonials are free — after all, a truly satisfied member will be happy to sing your praises!
Want to discuss how to incorporate testimonials into your marketing strategy? Talk to the experts at Media Logic.