Reading Into What You're Reading: Our Top Blog Posts of 2017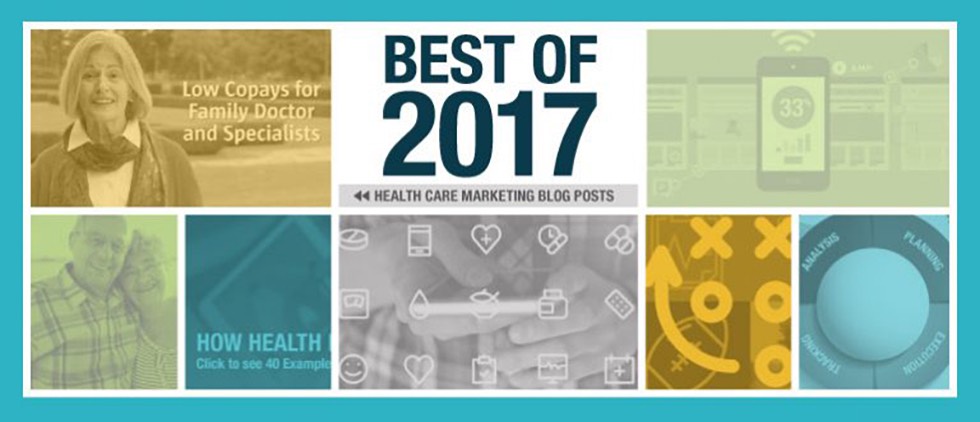 As the calendar flips to 2018, it's time to take a look back at 2017…including appraising the year's most popular posts from our healthcare marketing blog.
In an effort to better serve our readers, we constantly review which articles are attracting the most attention. Of the dozens of topics of we covered in 2017…looking back on the many clicks, opens and shares…a few key trends emerged.
It's clear that many of our readers had Medicare marketing on their minds. Five of our top 10 posts concerned Medicare – from a review of tactics used by Annual Enrollment Period (AEP) winners to a look at ways to differentiate your Medicare offerings to insights about what messaging is most likely to resonate with the Medicare audience. This heightened interest in Medicare marketing content is not surprising, as several of our health insurance clients particularly emphasized their AEP efforts in 2017. In the highly competitive race to acquire valued Medicare prospects, every strategic insight can make a difference.
It wasn't all about older adults, however. One of our most popular 2017 articles discussed how healthcare companies can better connect with Millennials. This disruptive demographic is shaking up perceptions and expectations for providers and insurers, and smart marketers need to engage them on their terms.
We also saw great interest in a couple of digital marketing topics: the importance of video healthcare content and an overview of Accelerated Mobile Pages. Savvy healthcare marketers recognize that digital marketing strategies are vital to their success.
Finally, the results reaffirmed that our blog readers are proactive planners. Two of our top 10 articles were published back in the first quarter of 2017 – one explicitly about Q1 tactics that will help drive AEP success, and the other derived forward-looking lessons from last year's Super Bowl.
What marketing topics will be on our readers' minds in 2018? We're looking forward to answering that question. In the meantime, if you have a question or a content suggestion, please feel free to contact us.
Here's to a happy, prosperous and well-informed new year!