New Medicare Advantage Benefits Add Opportunities for Health Plans (and Marketers)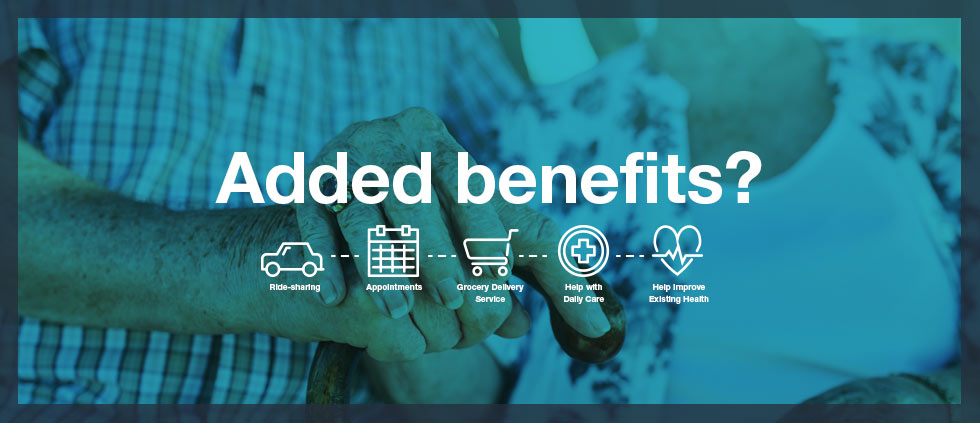 Healthcare marketers, please take your seats and fasten your seatbelts. We're preparing to take off into Medicare Annual Election Period (AEP) planning season. Recently, the Centers for Medicare & Medicaid Services (CMS) expanded the definition of "primarily health related" supplemental benefits for Medicare Advantage plans. Such benefits will be allowed if they "compensate for physical impairments, diminish the impact of injuries or health conditions, and/or reduce avoidable emergency room utilization." The overall goal is to allow seniors to lead healthier, more independent lives.
As we've seen, there is very little switching occurring during the AEP as there is a great deal of parity across Medicare Advantage (MA) plans. A lack of turbulence in this market has made it tougher for marketers to acquire new members and grow their plans. However, this announcement creates opportunities for innovative health plans to introduce new and compelling product features.
New items and services under these CMS rules may not be directly considered medical treatment. Examples include transportation benefits, which could involve partnerships between health insurers and ride-sharing companies such as Uber and Lyft. Additional items may include grocery delivery services, appointments with a nutrition/dietician, aides to help with daily personal care needs, or acupuncture and chiropractic coverage. CMS warns that these new supplemental benefits should not be provided as inducement to enroll in a particular plan, however marketing teams can point to ways in which these "extra" benefits can further help prevent avoidable injuries and improve existing health conditions for seniors. In our review of past-year Medicare AEP campaigns, we've seen AEP creatives that highlight dental, hearing and vision coverage reflecting seniors desire for benefits not covered by traditional Medicare.
Effectively incorporating these new benefits into health plans can be a collaborative effort between product and marketing teams. Product design comes first, but healthcare marketers act as consultants to clients. Considering value-added benefits could be a way to make your Medicare Advantage plan stand out from the crowd. Of course, economic constraints affect many health plans, but those who are able to pull it off will reap additional market share.
It is important to note that this CMS change offers insurers the opportunity to add benefits for the 2019 plan year. The deadline for submitting Medicare Advantage bids is fast approaching (June 4th). Those insurers who are nimble enough to pull off these supplemental benefits have been planning for this change for months. Healthcare marketers need to be ready to promote these new benefits, should their company or client find a way to add them to their suite of products.
Tags:
CMS
,
healthcare marketing
,
Medicare
,
Medicare Advantage plan
,
medicare aep
,
Medicare marketing