5 Marketing Strategies for a Strong Open Enrollment Period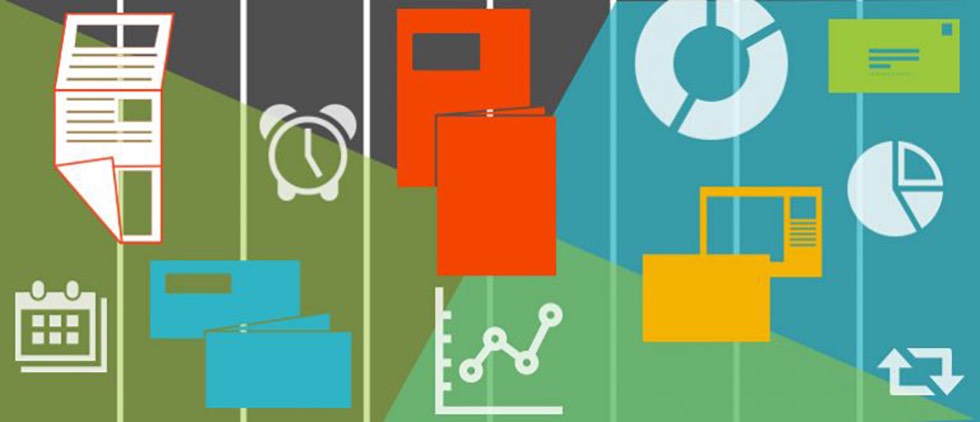 What often happens during the robust, even frenzied, period known to healthcare marketers as open enrollment (or AEP) is intense focus on perfection of the marketing materials. These include letters, postcards, brochures, digital ads, booklets, emails, television spots, etc. … you know the drill. But creative is only one piece of the puzzle.
It's equally important to solidify what must take place behind-the-scenes: collaboration and follow-through.  As marketers, we know that a sound strategy can sometimes veer off course if the proper campaign support falls through the cracks. We've been through dozens of AEPs with our clients, and here are five actions we believe will bolster your position as you prepare for this year's enrollment:
1. Get a seat at the table.
What are the new member and retention goals? The marketing department has valuable insight that should help shape product and sales discussions around these goals, which often define the success (or failure) of an insurer's AEP marketing efforts. You don't want to be stuck pursuing unrealistic numbers.
2. Foster information sharing.
Data and information sharing between sales and marketing can maximize the efforts of both departments. For example, the sales team has consumer and competitive insights gathered from speaking with consumers; this can help shape marketing messaging. And sales and call center staff need to be aware of what marketing is putting out into the market so the team can better address inbound calls. Marketing must arm them with the most current pitches, offers and messages. While the collaboration has the potential to be extensive, it can also be as simple as exchanging the actual marketing materials so that sales and marketing are on the same page. In other words, prepare them to help the customer who begins, "I'm looking at the brochure that has a woman in a red shirt on the cover."
3. Map out the full marketing journey.
While marketing's role tends to be viewed as focusing on driving the initial call or web visit, marketing teams can have valuable input for the entire sales process. Be sure to have mapped out the consumer's entire path from awareness to response to conversion to lead and, ultimately, to new member. This includes crafting (testing and evaluating) calls-to-action for each step, as well as ensuring that as consumers progresse along the path, they are offered deeper and more meaningful information. Important considerations include timing of each "drip" in the campaign and creative ways to achieve engagement during a relatively short cycle.
4. Establish mechanisms for reporting.
Campaign reports help marketing manage the internal teams' expectations, shape the narrative of the results and readjust strategy as needed, but these reports require a concerted effort of their own. Have you outlined reporting goals, frequency and templates? Do you know which information is needed and how it will be gathered? Will reporting happen along the way or just at the end? If it's ongoing, what is the data showing? Does anything need to be re-aligned in real-time? Some marketing assets, like digital ads and landing pages, can be updated in the moment. This possibility (and opportunity) should be monitored… and planned for upfront.
5. Re-assess fulfillment and onboarding materials.
Does the story portrayed in outbound marketing continue through to fulfillment materials and onboarding materials (like welcome kits)? Onboarding, in particular, is a brand's opportunity to reaffirm the consumer's choice and start to motivate the desired behaviors. Beyond the content of these materials, consider the volume and frequency. Can these important pieces of information be streamlined? Are they offered in the best format?
These efforts can improve your open enrollment campaigns. When you give your marketing the right support, you ensure greater efficiency of resources, increase effectiveness of sales teams and call centers and improve the effectiveness of messaging throughout the entire cycle.
Tags:
AEP
,
health plan marketing
,
healthcare marketing
,
open enrollment period