Back to blog
New ACA Data: How Health Care Consumers Shopped Year 2… and Why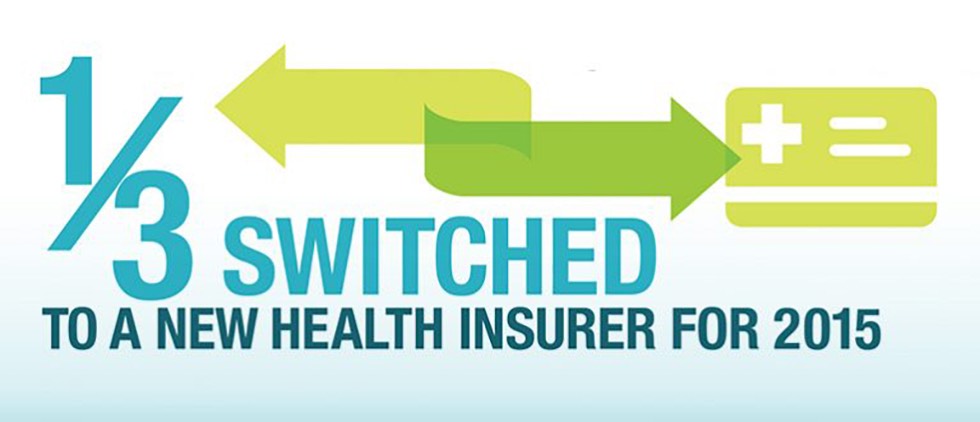 Now that open enrollment for the second year of ACA is in the books, Media Logic has teamed up with Competiscan to see how healthcare consumers shopped and to learn what motivated them. The result is a new report, "ACA Year 2: What Shoppers Did… And Why," a follow-up to the data on shopping intentions we assembled with Competiscan last fall just as open enrollment got underway.
This new data – compiled just after the close of open enrollment this winter – shows that one-third of respondents switched to a new insurer for 2015.
Tweet: 1/3 of #ACA enrollees switched insurers during open enrollment. Why? A preview: http://ctt.ec/aY9bt+
Our data also shows that the number one factor in choosing a plan was cost.
Tweet: Cost was the #1 factor as #healthcare consumers chose 2015 #ACA plans: http://ctt.ec/B4ZQe+
And while that may not surprise you, we're betting this will: 26% of exchange enrollees did not recall receiving orientation packets from their new health plans. And among those who did receive packets, only 49% found them "moderately helpful" at best.
Tweet: #Healthcare consumers want more helpful & engaging on-boarding. Preview of new #ACA shopping data: http://ctt.ec/Qd13V+
Our full report, which will pair data points with marketing insights, will be available in the next couple of weeks. It will highlight keys to retention, offer insights on healthcare consumer shopping habits, provide on-boarding tips and point to tools consumers find most helpful.
Sign up now for Media Logic's healthcare newsletter to be notified upon its release. In the meantime, here's an infographic, which previews some of the results: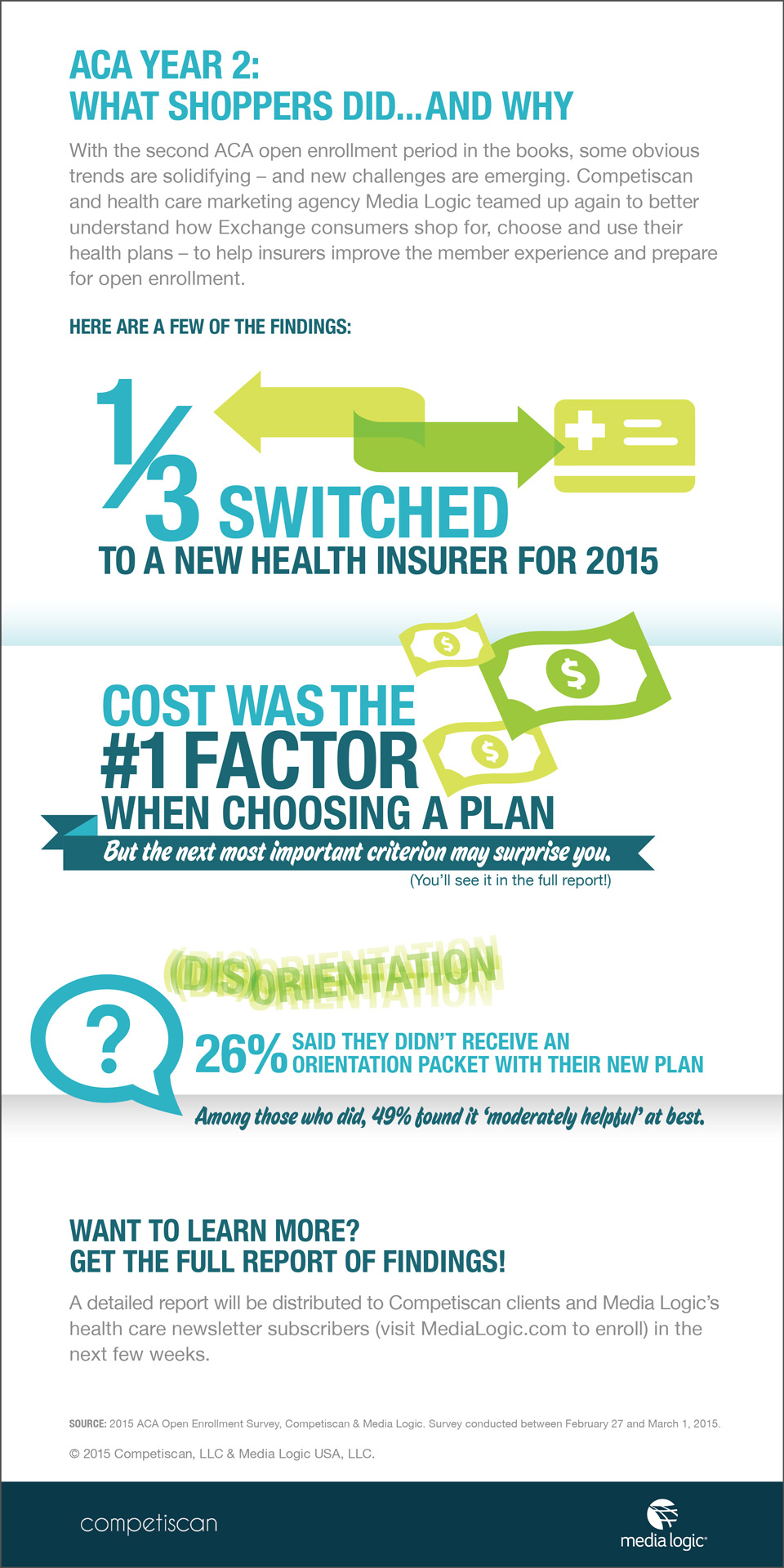 Media Logic is uniquely focused on healthcare marketing – providing health plans with breakthrough solutions that drive business. We offer deep experience in branding and lead generation… providing a strategic and creative edge in an increasingly competitive environment.
Competiscan is a full-service, competitive intelligence market research firm that enables clients to study marketing and loyalty strategies by industry, company, product or recipient demographic. Founded in 2006, Competiscan provides its clients valuable insights into the marketing strategies of competitors. 
Tags:
aca
,
affordable care act
,
Competiscan
,
consumer research
,
healthcare marketing
,
healthcare reform