Quick Tips to Get Healthcare Marketers "Ready to Rock" with Facebook Groups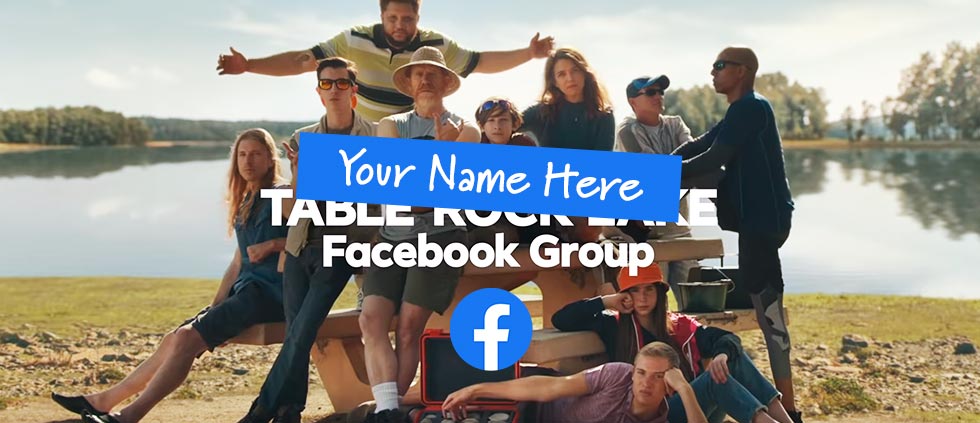 We all know that Super Bowl commercials have become a cultural event on their own, making it a tough decision on when to take a bathroom or drink break. Miss part of the game or miss one of the commercials? This year, Google's "Loretta" commercial made us tear up and Hyundai brought Boston to the Super Bowl with "Smaht Pahk" since the Patriots did not make it. But we social content marketers were looking out for a commercial from Facebook, the social media company's first Super Bowl ad… ever. It focused on Groups with a few celebrity cameos and a lot of "rock puns."
Last year, Facebook announced a layout redesign which put a greater emphasis and visibility on Groups, Events and Stories. What does this and the very expensive Super Bowl ad tell healthcare marketers about the bigger picture? Groups will play an increasingly important role on the platform. Start thinking about Facebook Groups marketing, if you haven't already.
While organic reach continues to trend down for most business pages, according to the Pew Research Center, 74% of Facebook users still log in daily. Facebook Groups can help marketers beat the algorithm and help push more content onto News Feeds. Facebook has come out and said directly that they are prioritizing content from Groups in News Feeds. The platform also suggests groups for users based on their friends, interests, and geographic location. As of October 2019, Facebook reported that 1.4 billion people use Facebook Groups. Sprout Social talks about the growth of smaller, private communities on social media as one of their 2020 trends, emphasizing the importance of Facebook Groups marketing.
As healthcare marketers, how can you use Facebook Groups, and where do you even begin?
Create a community. Your business or organization most likely has a regularly-updated Facebook Business Page. We recommend creating a Group in addition to your Business Page as a way to engage with social media users on a more personal level. If you're a health plan, you can use Groups to engage directly with members or general healthcare consumers. Blue Cross Blue Shield of Minnesota created a Group called "Medicare in Minnesota" designed to help people ask general questions about Medicare, provide important updates and information. You can also create Groups centered on topics such as wellness or management of chronic conditions. You can make the Group "Closed" to emphasize exclusivity, keep the community tight knit and also the quality of discussion high.
Make sure establish clear rules and expectations. When creating a Group, you can (and should) establish a set of detailed rules designed to help provide high-quality conversation and prevent spam. Facebook has a list of suggestions for Group rules to help get you started.
Post regularly and encourage discussion. It's helpful to create a content calendar with themed discussions and try to ask open-ended questions. Monitor posts, notifications and replies and reply at opportune times (either when tagged or when appropriate). To keep the flow of content going, designate Moderators to participate on the page to interact with Group members, contribute to discussions and encourage more conversations. You can interact in your Group as your Page, but the need for Admins and Moderators is still essential to help drive engagement. Admins can be customer service representatives for your health plan or healthcare providers with expertise on the Group's subject matter. Also, Facebook points out that if you're joining a different Group as a Page, the Group Admin may not allow you to join. This doesn't apply to your Group, only if you try to join others.
Try not to be overly promotional. You can share company content such as blog posts, health tips or upcoming events that are valuable to your members. You just need to let group members know why you are posting. An example would be an upcoming Medicare seminar where people can attend and have face time with an agent or expert to ask any questions they may have about plan options or enrollment.
Promote your group. To help promote Groups, Neil Patel recommends having both a Facebook Page and a Facebook Group. A Facebook Page allows you to run ads promoting your Group and it also allows people who "stumble upon" your Page or "Like" your Page to find and join your Group. To get people to join your Group, we recommend using "Engagement" ads with the goal of earning "Page Likes." And of course, promote your Group on your other social media platforms and other owned channels such as emails, your website, blogs, newsletters, etc.
We should also point out that Facebook Groups marketing should be part of your brand's overall Facebook strategy. It's important to supplement your organic content with a paid strategy. Also, video continues to climb in popularity. According to Sprout Social, video ads, video posts, stories and live streams account for about 8 billion views on the platform per day. We'll continue to keep an eye on what's happening with Facebook and other social media platforms to provide healthcare marketers with thoughts, tips and best practices to boost your overall strategy and better engage with consumers.
Tags:
content marketing
,
content marketing for healthcare
,
Facebook strategies
,
facebook updates
,
healthcare marketing
,
social media marketing