Digital Marketing Trends for Today's Medicare Population: A Conversation with Our Experts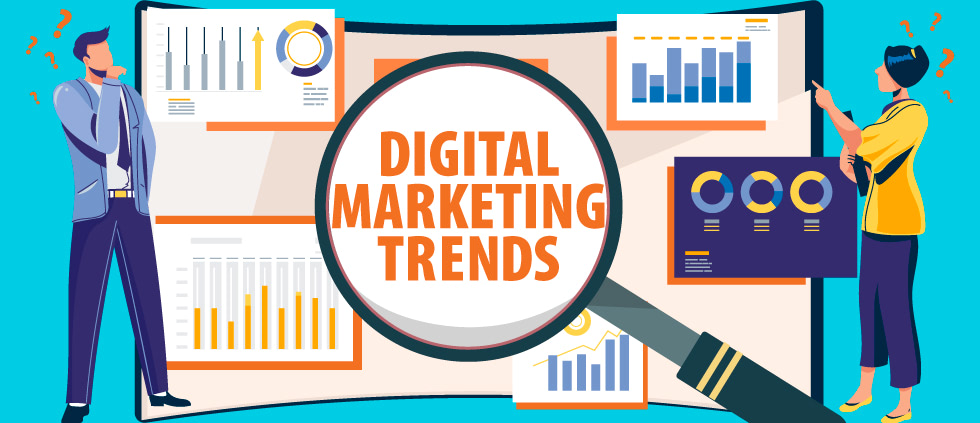 Considering the tech savviness of today's senior population, it's no surprise that digital marketing took center stage during the 2023 Annual Election Period (AEP). We recently sat down with Media Logic's Angela Chiuchiolo, Director of Digital Strategy, and Josh Martin, Healthcare Group Director, to dive deeper into digital Medicare marketing: what's trending, what's challenging and what teams should start anticipating now.
Was there a stand-out trend in 2023 AEP marketing?
Angela: We've seen that baby boomers and those 65+ in 2023 are more tech savvy than the prior generation of Medicare consumers — they expect more from the digital experience overall — and marketing is shifting to reflect that.
Josh: The continued trend we see in Medicare marketing is a pivot to a heavy digital, information-gathering and shopping experience. It's not the only way Medicare consumers gather information, but it's undoubtedly part of the process now.
How effective are digital tactics with this audience?
Josh: Over the past several years, we have seen a building momentum of really good lead generation performance from paid search and paid social. That said, simply using paid search and paid social does not inherently mean success. Strong performance out of digital tactics requires a thoughtful and integrated approach to buy parameters, creative and the site destination. Ultimately, Medicare marketers need to assume all Medicare consumers are tech savvy. This isn't the future. It is the now.
Angela: In order to compete as this market becomes more tech savvy, it is critical to add more digital tactics to support a full funnel approach. Our experience shows that payers must take a fresh approach to marketing — by leveraging some of the best practices used by large direct-to-consumer brands. In line with these shifts, national healthcare competitors are getting more aggressive with an assortment of digital tactics to continue to appeal to the senior population.
The winners in this segment will invest in brand awareness tactics such as connected TV (CTV), over the top (OTT), display and content marketing, and nurture prospects through an investment in educational content and through native and paid social. Direct, lower-funnel tactics like paid search and social have been highly effective in getting cost-effective leads. We also have to make sure we're driving consumers to websites with exceptional user experience and easy navigation.
What are you seeing as the obstacles for digital in the coming year?
Angela: Marketers need to be prepared to change and adapt to the new rules surrounding Protected Health Information (PHI) compliance compounded by a future without cookies, which we're anticipating in the second half of 2024. Now is the time to build first party data, focus on contextual advertising, build relationships with proven audience data providers to leverage highly targeted custom audiences and work with programmatic partners who can deliver targeted content to those custom audiences. Marketers also need to understand the rules around PHI and get ahead of what is sure to be an obstacle in future Medicare campaigns.
Josh: We are starting to see the converging of other trends that will impact the digital landscape, including:
A heightened focus on Health Insurance Portability and Accountability (HIPAA) and privacy laws that may force health plans to reduce their ability to use analytics to target and optimize campaigns.
An increase in "stealth shopping" by today's seniors, who are comfortable with technology and can access informative content to guide purchasing decisions. This is a divergence from the past, when engaging with a sales representative was often a starting point.
What will be the impact of these obstacles on digital marketing campaigns?
Josh: Marketers may need to set up digital campaigns to be less one-step with the sole intent to capture lead information, and instead be more malleable to consumer preference. For example, we could set up consumer journeys that are a bit more protracted, rather than using paid search to drive to a landing page with a lead form and expecting the consumer to fill out the form on the first visit.
We may need to be more informational or education-focused on that initial visit. Marketers must be okay with the idea that it could take multiple visits to get the consumer to fill out a form with their lead information or to pick up the phone and directly engage.
Angela: The recent shifts are highlighting how Medicare is a more complicated sale than convincing someone to purchase a clothing item or even a new car. It requires marketers to have a deeper understanding of the consumer mindset and the fact that this demographic wants access to educational assets and other content much earlier in the process. Ultimately, the winners will be those that can deliver content in an easy-to-read way and establish a level of credibility that this audience trusts.
What's the right approach to be effective and successful in the digital space?
Angela: It's vital that marketers delineate the roadmap from awareness to consideration and finally to conversion. Success at maintaining and building a lead pipeline depends on creating a digital customer journey and getting in front of potential Medicare prospects earlier. Careful consideration should be given to where each interaction leads the consumer on a site, what actions to track and how to quantify a valued conversion.
Teams should also consider their marketing channels. Programmatic display, OTT, CTV and native content should be used in addition to paid search and paid social (and let's not forget about the power of direct mail). We know Boomers are more likely to research in detail before deciding, so it's key to utilize brand awareness tactics so seniors make that connection when they Google.
Josh: Marketing teams need to be nimbler with digital campaigns and the web experience. It is likely going to take a more sophisticated and nuanced digital marketing approach to generate the volume of leads that the internal forces are demanding.
The digital landscape is complex and constantly shifting. Now is the time to evaluate campaigns to ensure the right strategy, media mix, messaging, websites and reporting needs are positioned well for adapting to the coming changes. This may seem daunting, but reaching ambitious goals is possible, especially alongside the right agency partner.
If you are a Medicare Advantage plan looking for a strategic partner for Medicare AEP marketing, let's connect. Contact Jim McDonald, head of strategic growth at 518-940-4882.