A D-SNP Marketing Tip Sheet to Reach a Growing Dually Eligible Population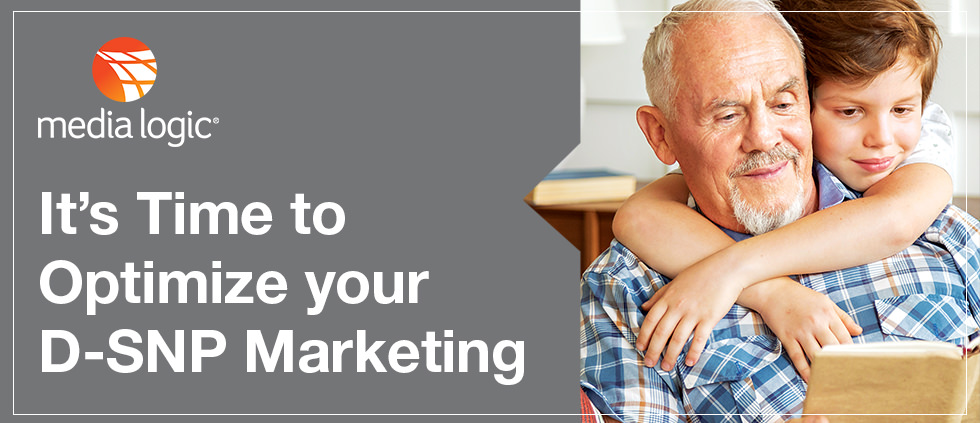 According to the Centers for Medicare and Medicaid Services (CMS), more than 12 million Americans are dually eligible for Medicare and Medicaid. The rapid growth in this population represents a huge opportunity – for both managed care organizations currently participating in Medicare-Medicaid programs and those with Medicare Advantage (MA) experience that are looking to get into the space.
Enrollment in D-SNP plans grew significantly during the COVID-19 pandemic says Deft Research, and it has continued to growth in recent months. Optimizing your D-SNP marketing strategy means starting with MA best practices and making the most of your key relationship-building touchpoints. Tapping into and strengthening existing Medicare marketing efforts can help you effectively reach a D-SNP audience. In addition, you can build awareness of dual-eligibility and D-SNP coverage options with even a limited budget.
For more insights, you can view our D-SNP marketing tip sheet below or download a printable, 2-page PDF here.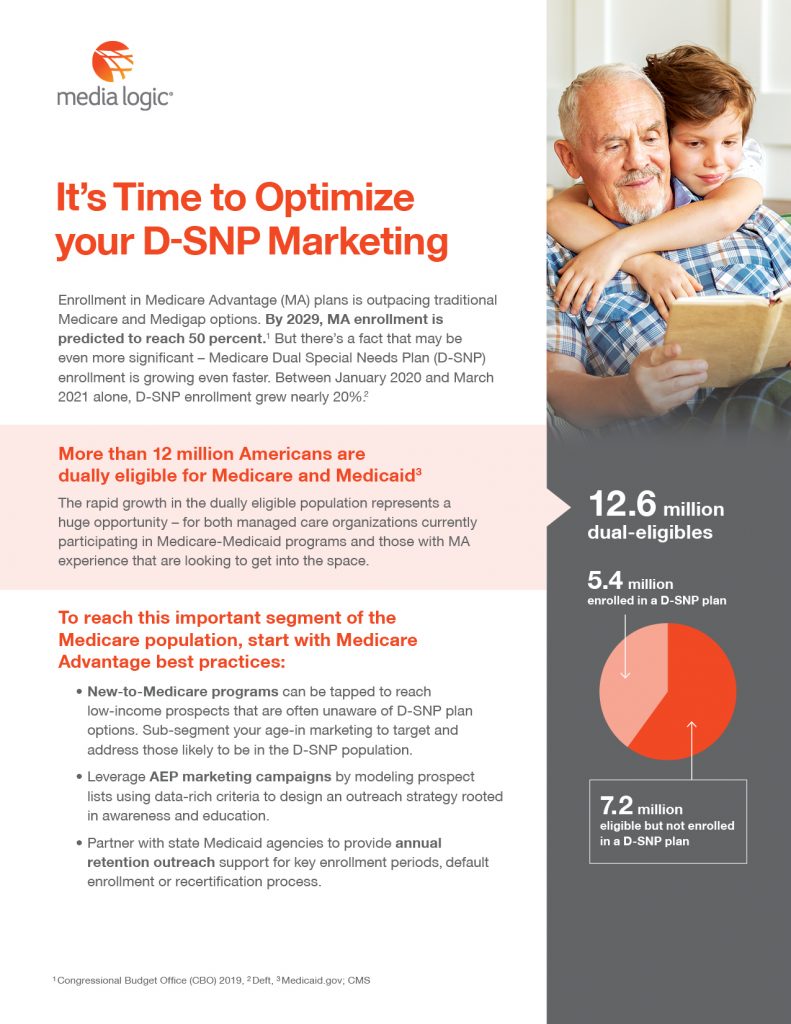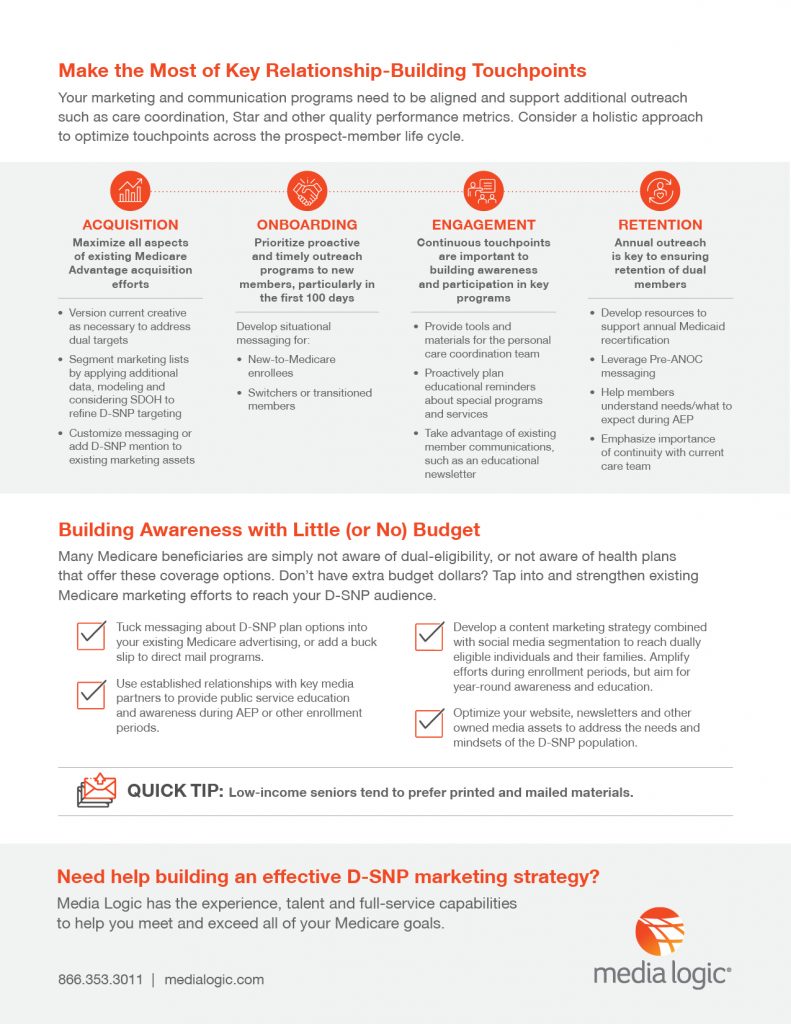 Media Logic has the experience, talent and full-service capabilities to help you meet and exceed all your Medicare goals, including an effective D-SNP marketing strategy. If you are looking for ways to optimize your strategy, contact Jim McDonald, head of strategic growth, at 518-940-4882.