Start Smart: 5 Ways to Improve Your Medicare Market Launch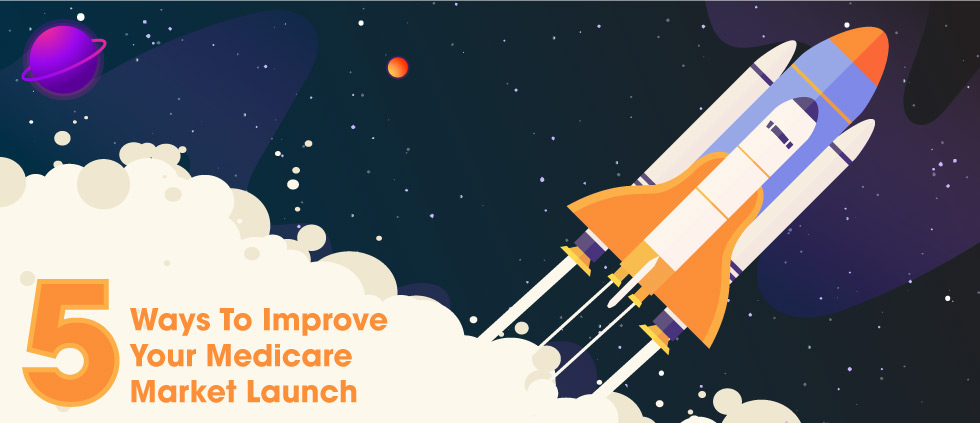 Complex. Daunting. Freeing. Even exciting.
These are just some of the ways to describe the challenges and opportunities of launching a new Medicare Advantage (MA) plan. This type of "launch" can obviously mean building a brand from scratch, but some of the same challenges apply when an established health insurer enters the MA business for the first time or when an insurer expands into a new market with little or no brand awareness.
In any of these scenarios, a successful MA marketing launch is not simply a matter of lighting up your "Open" sign. It requires significant research, strategic planning and consumer education. Based on some of the best practices we've both learned and developed in more than a decade of Medicare marketing, here are five ways to improve your odds of a strong, successful MA launch.
1. Understand the landscape
Your planning and actuarial experts did their homework to determine the viability of your new market, but we marketers obviously need to do our own research into the consumers, competition, providers, brokers and other key variables. Is the population primarily "younger Medicare" or "older Medicare?" This will not only impact product design, but also how you market your products. Who are the dominant competitors, and what are their product or coverage gaps, customer service shortfalls or other vulnerabilities? Which provider groups should you mention in your marketing to assuage prospects about the strength of your network? Who are the dominant broker agencies, and how can you maximize this important sales channel? These and other essential insights will help determine your success long before you drop your first mailer.
2. Create standout products
Work with your product design team to develop products that will both meet the needs of prospective members and help you stand out in your new market. If you plan to offer a $0 premium product, will you be unique or "one of many?" What supplemental benefits will increase your value proposition? Are you focusing on the benefits that are proven to influence purchase behaviors, such as dental, vision and hearing? Do you have any unique wellness offerings or rewards? Medicare shoppers are always on the lookout for more value.
3. Build a stronger brand
For those building a Medicare brand from the ground up, this is a particularly essential step. From developing strong foundational elements like your name and logo to articulating and fully "living" a unique brand promise across all departments and touchpoints, this is your chance to resonate with consumers in a new and exciting way. Even if you have an established brand, a new market launch is a great opportunity to sharpen or refine your brand.
4. Build awareness before AEP
Brand awareness is a process that takes time and repetition. If you expect consumers to respond to your direct marketing efforts in October, you'll need to build trust and credibility months in advance. This may require significant investment in mass media such as TV or outdoor, as well as in high-profile community sponsorships and social media and content marketing. Medicare prospects will need to know your name and what you stand for prior to placing their health in your hands.
5) Education > sales
The goal is clearly to sell, sell, sell. But new market success requires education, education, education. Plan to invest in extra seminars and meetings (and, as necessary because of the COVID-19 crisis, extra investments in virtual seminars and videoconferencing). Make sure that your website, landing pages and social content are both user-friendly and information-rich. You should even consider providing a deeper level of brand and product details in all of your direct response marketing. Again, it's all about making prospects feel confident about choosing something new.
Is your company set to launch a new MA plan or enter a new market? Contact Jim McDonald, director of business development at 518-456-3015 to see how we can help you start smart with your Medicare market launch:
Establishing or refining a strong brand position
Identifying and generating more qualified leads
Maximizing your ROI in year one and creating a foundation for long-term success
Be sure to also check out our related blog post about Medicare startup messaging from the 2020 AEP.
Tags:
healthcare marketing
,
Medicare
,
Medicare Advantage plan
,
medicare aep
,
Medicare marketing