Cracking the QR Code: How They're Being Used in Direct Marketing and How They Can Work for You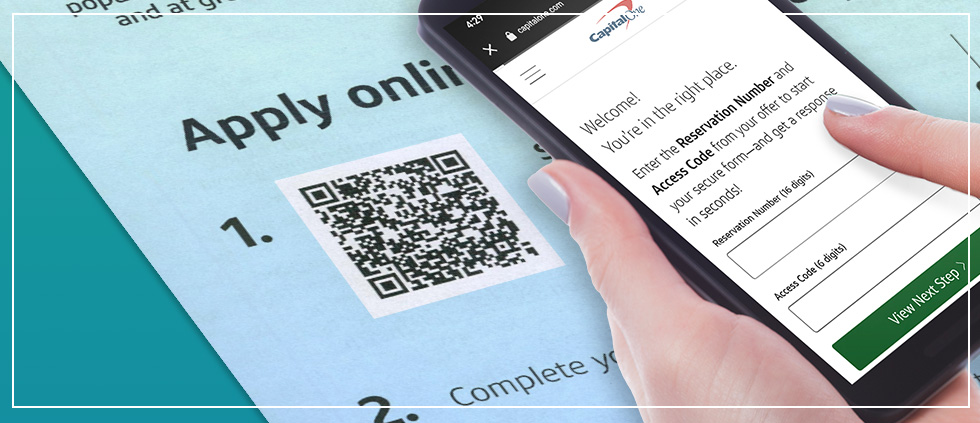 One interesting technology that became very popular in 2020 is something that's not that new. The QR code – that little square of funny blocks and dots – is everywhere, from restaurants, where they have replaced paper menus, to print ads and beyond.
This resurgence is no surprise. Two things have led to their newfound popularity. First, technology has made them more accessible. Both Apple and Android operating systems now support QR scanning, so users don't have to download a special app just to read them. This shift in technology coincided with the second reason for their popularity: the desire for touch-free interactions due to health concerns during the COVID-19 pandemic.
The result has been an upswing in the use of QR codes by practically every industry, including financial services. They first showed up on ATM screens, signs and print ads. But they have since moved into direct marketing. In fact, they have become as much of a CTA staple as a website and phone number. And for good reason:
QR codes don't take up a lot of room.
They provide a frictionless way for the prospect to engage.
They create an immediate conversion opportunity that doesn't rely on a prospect having to remember or refer to a URL.
They appeal to the fast-growing mobile-centric audience.
We've seen QR codes serving several different functions in financial services direct marketing.
Synchrony used a QR code to give recipients a quick way to access real-time rate information, which makes the communication more relevant and impactful.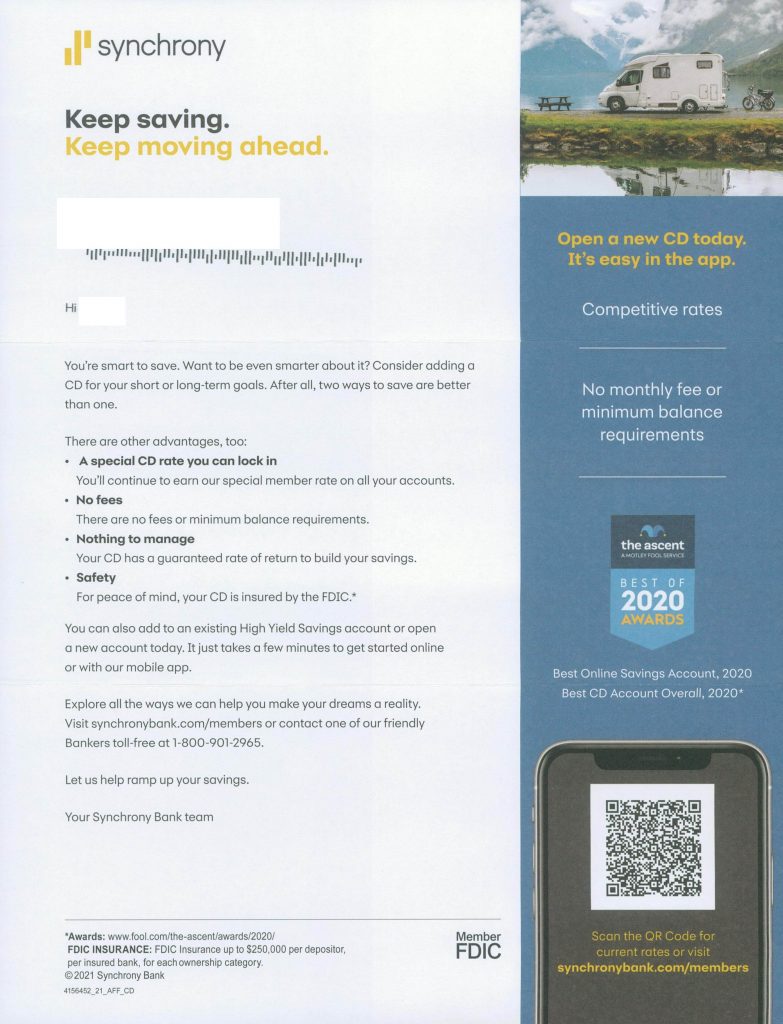 American Express used a QR code to engage existing cardholders by linking to current bill payment incentives.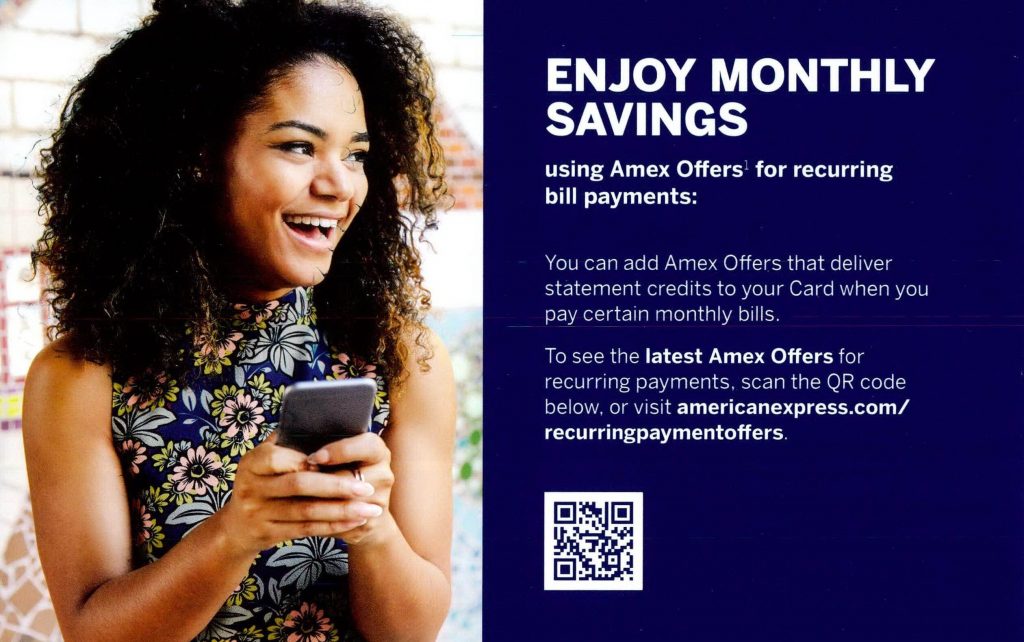 And, of course, QR codes are being used by many credit card marketers as a seamless acquisition channel.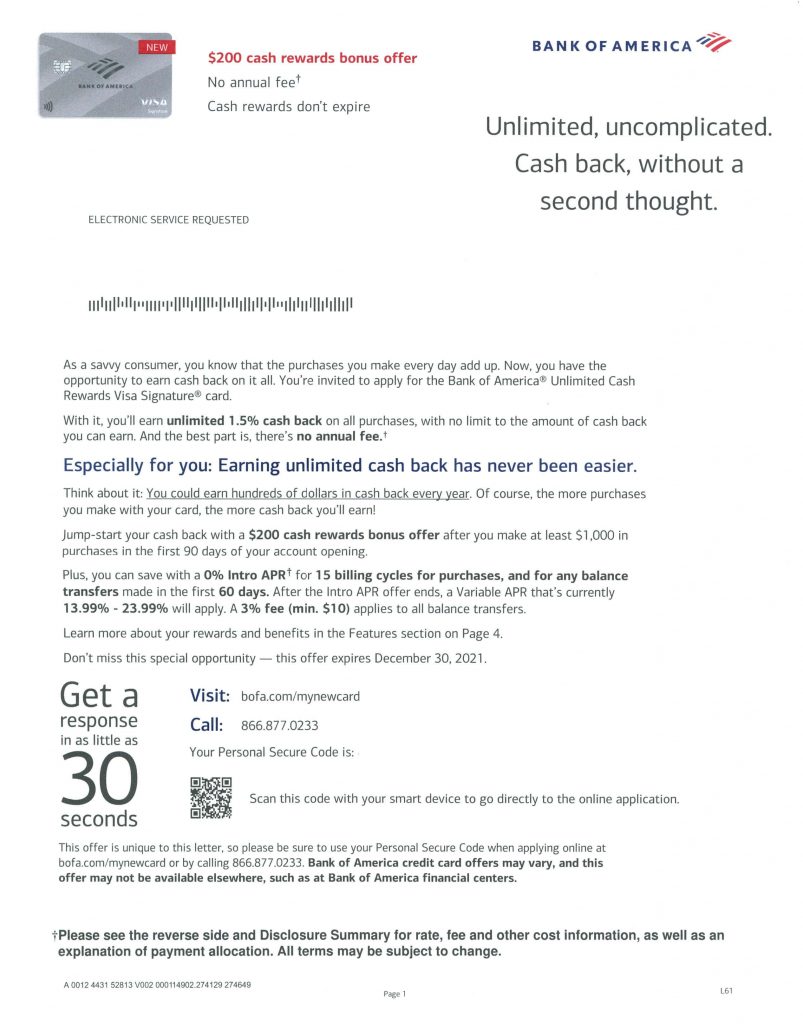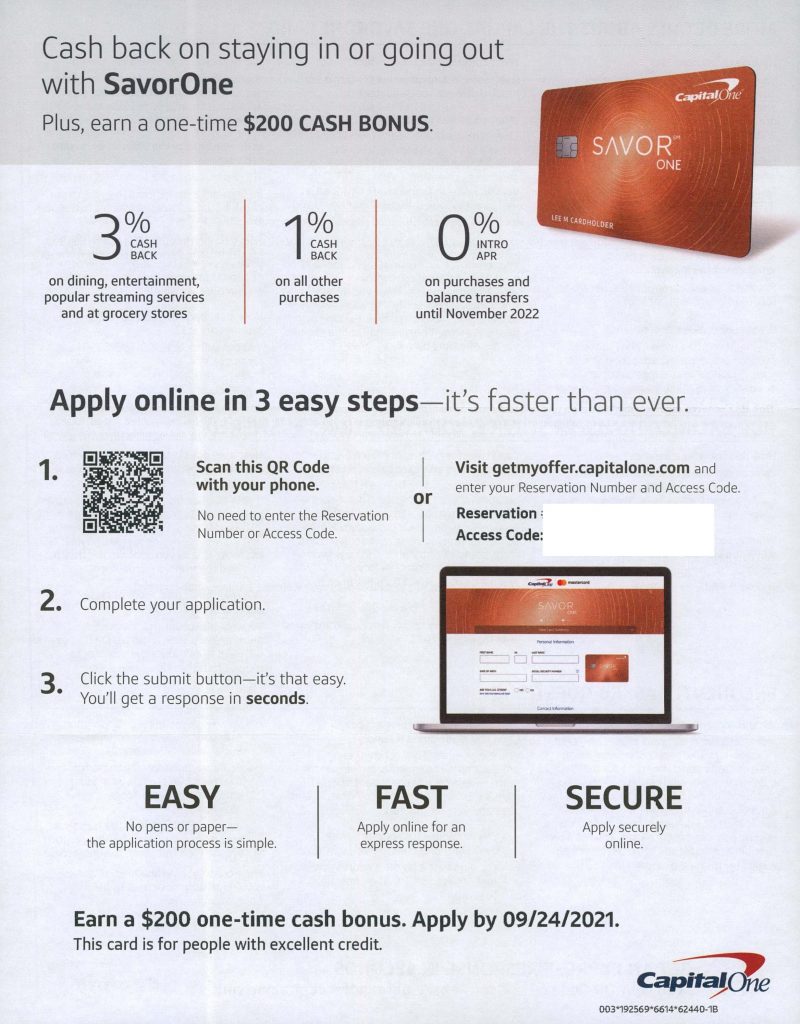 QR Code Best Practices
Whether or not the QR code increases response/conversation rates remains to be seen. However, their growing popularity is quickly making them a conversion channel that cannot be ignored. With that in mind, we developed four QR code best practices to help maximize the effectiveness of this technology.
1. Make the QR code a practical size.
It can't be so small that it's hard to see or get in focus on a phone's camera, but it also shouldn't be so large that the user needs to stand back to get it to fit in their phone's viewfinder.
2. Don't rely solely on the QR code.
Not everyone always has their phone handy or is willing to use it to access financial information. Always offer a URL as a second option.
3. Explain what the user will get by scanning QR code.
As with any CTA, it's important the user understands why they should engage. Something as simple as "Scan the code to apply" can have a big impact on the code's effectiveness.
4. Ensure a seamless transition.
Make sure the destination of the QR code immediately matches the description given in the CTA. Just as importantly, make sure the destination is mobile-friendly. Having a QR code open a hard-to-read desktop version of an application site is a sure way to lose any positive impact the QR code offered.
Like them or not, it looks like QR codes are here to stay, and we've only just begun to realize the new engagement potential they offer.