Five Credit Card Acquisition Strategies to Implement Now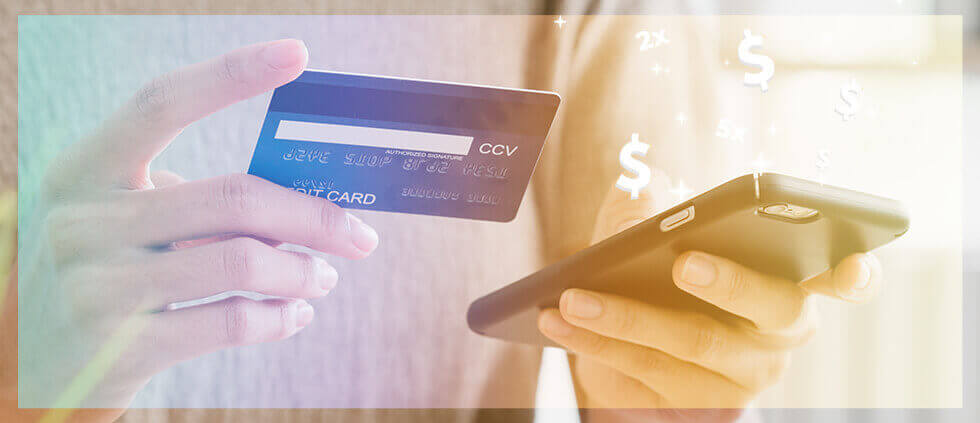 Mintel recently published a concise summary1 of credit card acquisition strategies that could bolster marketing campaigns during COVID-19. Our team agrees that marketers should explore these strategies in B2C campaigns and, to that end, we are building upon the Mintel findings by sharing insights from Media Logic's experience.
As a table-setter, Mintel describes1 the current situation to guide marketing during this time:
Consumer demand for credit hasn't necessarily declined and, if anything, it will likely increase as the country navigates what some economists are referring to as "The Great Shutdown of 2020." This means credit card acquisition can and should continue but…consumer behavior has shifted abruptly and card marketers need to balance being sensitive to a rapidly changing situation while also seeking out new opportunities to add value as consumer needs evolve.
Here are the five credit card acquisition strategies highlighted in the Mintel report, with supporting examples and supplemented with Media Logic's team insights:
1. Mintel: "Focus on everyday spend"
Focus on promoting cash back cards and cards with accelerated earn on everyday spend (as in the example which is singularly focused on accelerated earn on groceries), as well as non-rewards cards. Lifestyle marketing probably needs to be avoided completely.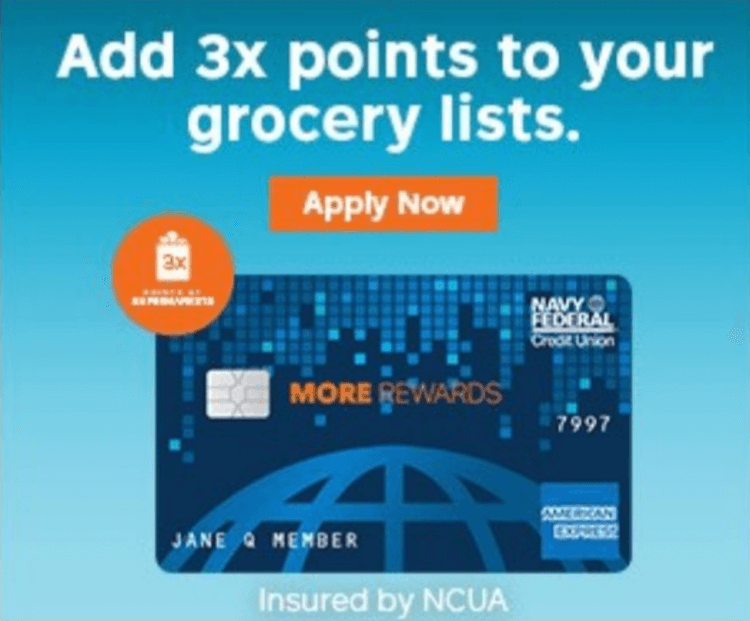 Media Logic Insight
We agree that an aspirational card sell is best avoided right now, preferring pragmatic card offers, a narrow focus on benefits/features (including digital tools) and capabilities. Focus on everyday spend limited to merchant category codes (MCCs) aligned with current consumer-mindset and behavior. Data supports our recommendation, as cited by Mintel in its summary1, SEMrush reports increased use of specific key words in card digital ad campaigns:
In line with COVID-19 shopping trends, terms relating to Amazon and Costco reported significant increases in traffic. Additionally, balance transfers, 0% APR, and contactless payments grew in popularity as consumers hunt for ways to manage money during a global pandemic. In fact, Chase increased spend 114% for ad copy referring to the "contactless" value proposition.
2. Mintel: "Offer incentives that resonate now"
There's no better incentive then cash, Mintel observes, now that many consumers are likely concerned about their livelihoods. Elevating incentives for services that consumers are purchasing – third party delivery apps or streaming services – could resonate with some consumers.

Media Logic Insight
Aside from attractive cash acquisition bonus opportunities, we also recommend promoting incentives tied to activation and ongoing transactions at grocery stores, warehouse clubs and pharmacies. Mercator Advisory Group confirms that consumers are flocking to these stores, making them highly relevant.
Card issuers can promote any regional or national partnership already in place, or card marketers can look to payment partners for existing incentives that are "add water and stir." For example, Visa may be able to support an issuer-partner with pre-negotiated merchant offers making it possible for all card issuers to tout attractive incentives with high-value brands.
Offers promoting balance transfers and/or 0% APR pricing are increasingly important during the pandemic as consumers look for ways to manage money. In fact, as noted above, there is also increased search on related terms as evidence of consumer interest.
3. Mintel: "Amplify the digital call to action"
Direct mail offers should lead with and amplify online response so prospects don't have to leave home and physically mail applications. Check existing DM controls and remove references to in-person applications, too.
Although the risk of mail spreading the virus has been deemed minimal by experts, consumer sentiments about mail safety could decline. Supporting a direct mail campaign with email and/or other digital channels, wherever possible, will be even more important going forward.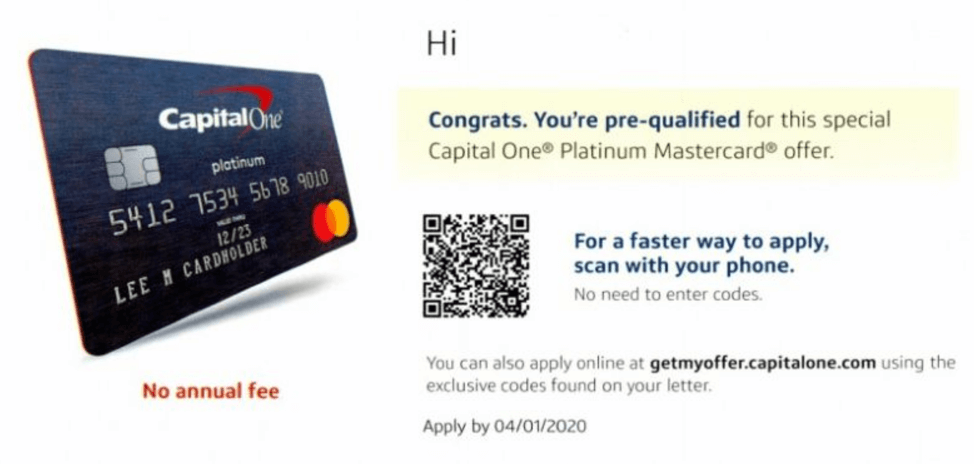 Media Logic Insight
Experts may have weighed in on just how little risk mail poses in spreading the virus, but as consumer anxiety increases overall, receptivity to commercial mail – warranted or not – is very likely to decrease.
American Express, Bank of America and Chase froze their credit card mailing programs in late March. Our advice: Move forward carefully to validate if the absence of big issuer mail volume is an opportunity for regional and local players to fill the void. Do as Mintel suggests1 and avoid relying on physical applications, which will depress response. Instead, use short online applications and instant decisioning as appropriate, given the tightening of credit and more stringent approvals. There will be acquisition opportunities amongst credit-worthy prospects who seek a different value proposition than their current point/miles card in wallet.
On the flip side, the decline in acquisition mail volume coincides with increased spend in search engine marketing (SEM): Chase, Citi and AmEx increased month-over-month SEM spend by a total of $2.2M. Shopping trends associated with COVID-19 are driving increased traffic from terms relating to Amazon and Costco. In addition to carefully executed and tracked mail programs, there may be opportunity for credit card marketers to localize SEM efforts and
invest in grocery- or supermarket-related keywords,
reference grocery/supermarket rewards in your ad copy (aligns with consumer need) or
invest in balance transfer and 0% APR terms and reference in ad copy
4. Mintel: "Promote contactless and mobile payment functionality"
If you offer cards with contactless capability, promote it (along with mobile payment functionality). Mintel accurately observes that not all U.S. cards are contactless and concludes that promoting contactless as "safer" to all prospects should be avoided.

Media Logic Insight
Since your campaign efforts can and should be highly targeted and customized, we know from our experience with contactless payment marketing that messaging promoting payment safety and security – transactional and now physical, too – is a critical selling proposition to include. Avoid promoting multiple card products in one communication (e.g., a suite of card products where all available card options are not contactless). Don't dilute the contactless card benefit of security and safety.
5. Mintel: "Get creative with social media"
Brands are using social media to communicate and engage with consumers in new and creative ways during the crisis. Test out a new acquisition channel or new approach using social channels.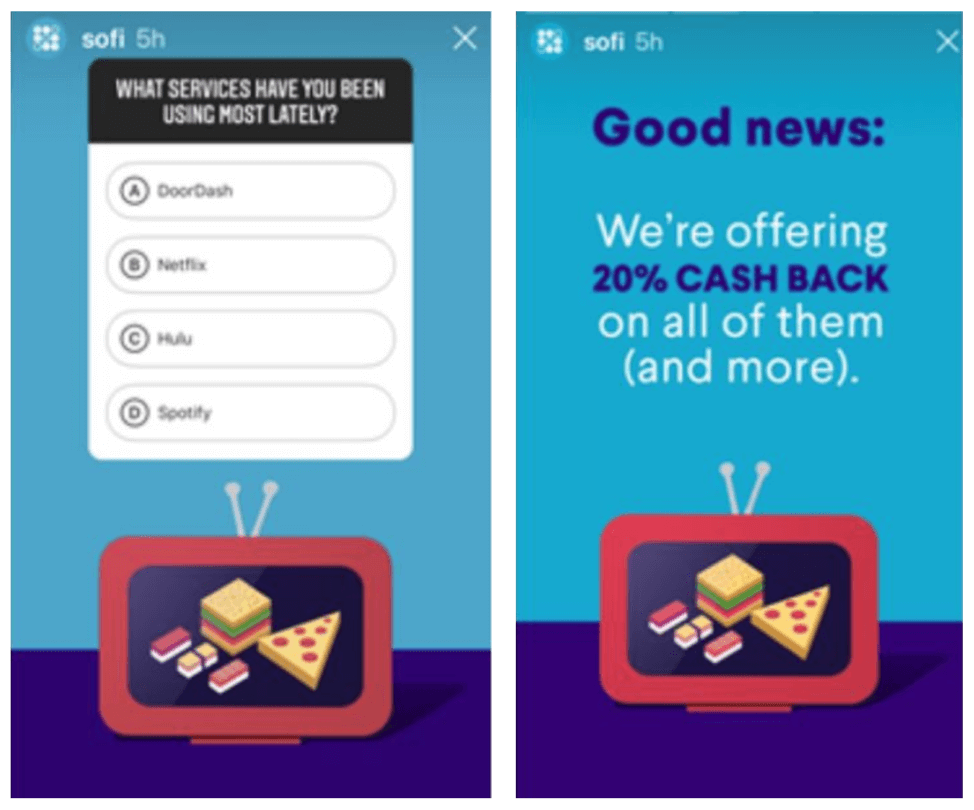 Media Logic Insight
Our financial and content marketing teams continually publish content specific to card marketing using new (Time for TikTok?) and established social media opportunities (like Facebook Groups, Twitter chats and influencer marketing on Instagram). Reviewing those posts is a good place to start before jumping in. Anecdotally, brands like Chase and Amex use social media to drive product awareness as part of a larger cross-channel acquisition campaign with lower expectations for social channels driving applications.
Keep in mind, when using social media for acquisitions, credit card issuers and banks face increased scrutiny around privacy and fair credit regulations. Prospecting by using Custom Audience and targeting using Facebook data is now restricted. Consult internal resources and your marketing agency partner with best practices experience.
One potential area of exploration is Affiliate (or third-party) marketing, which uses native content and digital advertising on Affiliate websites and their social channels. In the recent past, Affiliate marketing has driven a high level of credit card referrals. Typically, co-brand and bank-branded travel cards dominate the space; however, now there may be opportunity with Affiliate marketing across 2020 as travel cards pull back on investing in acquisition marketing.
Sources:
1 Credit Card Acquisition During the COVID-19 Crisis. Comperemedia. April 2020.