Messaging to Millennials: 10 Quick Tips for Financial Services Marketers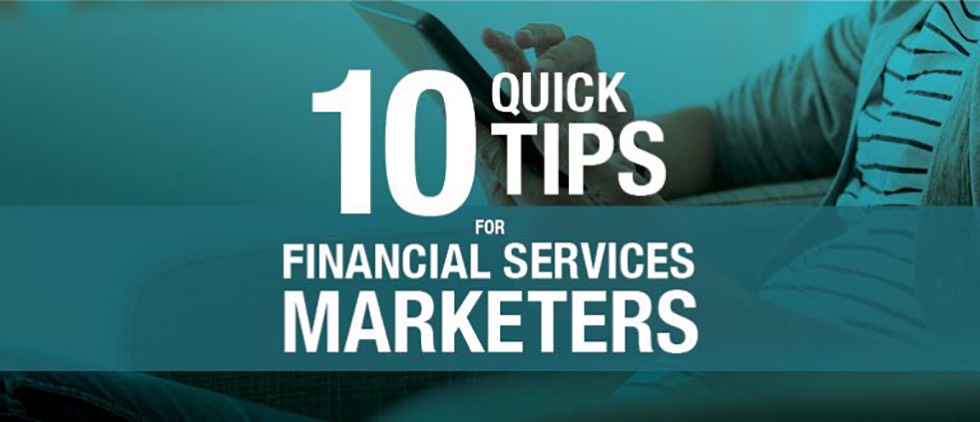 Millennials are an engaged, insightful and extremely powerful audience. Those traits make them highly desirable to marketers – and also somewhat of a challenge. Since they access, process and react to information in a vastly different way than the generations that precede them, content from brands, including financial institutions, must be Millennial-specific.
As we've reported before, Millennials represent 20% of the population and over $200 billion in annual buying power, and they're not an easy sell. Consider, for example, that 53% of Millennials do not believe one bank offers anything different from another. So what's required? The right messaging – content that can make a financial services brand stand out.
To help you, we've assembled a new set of insights specific to financial services. It highlights key factors that influence Millennials' receptivity to marketing. Want some suggestions on messaging that can make the difference for your brand? Here's the tip sheet:  "Messaging to Millennials: 10 Quick Tips for Financial Services Marketers."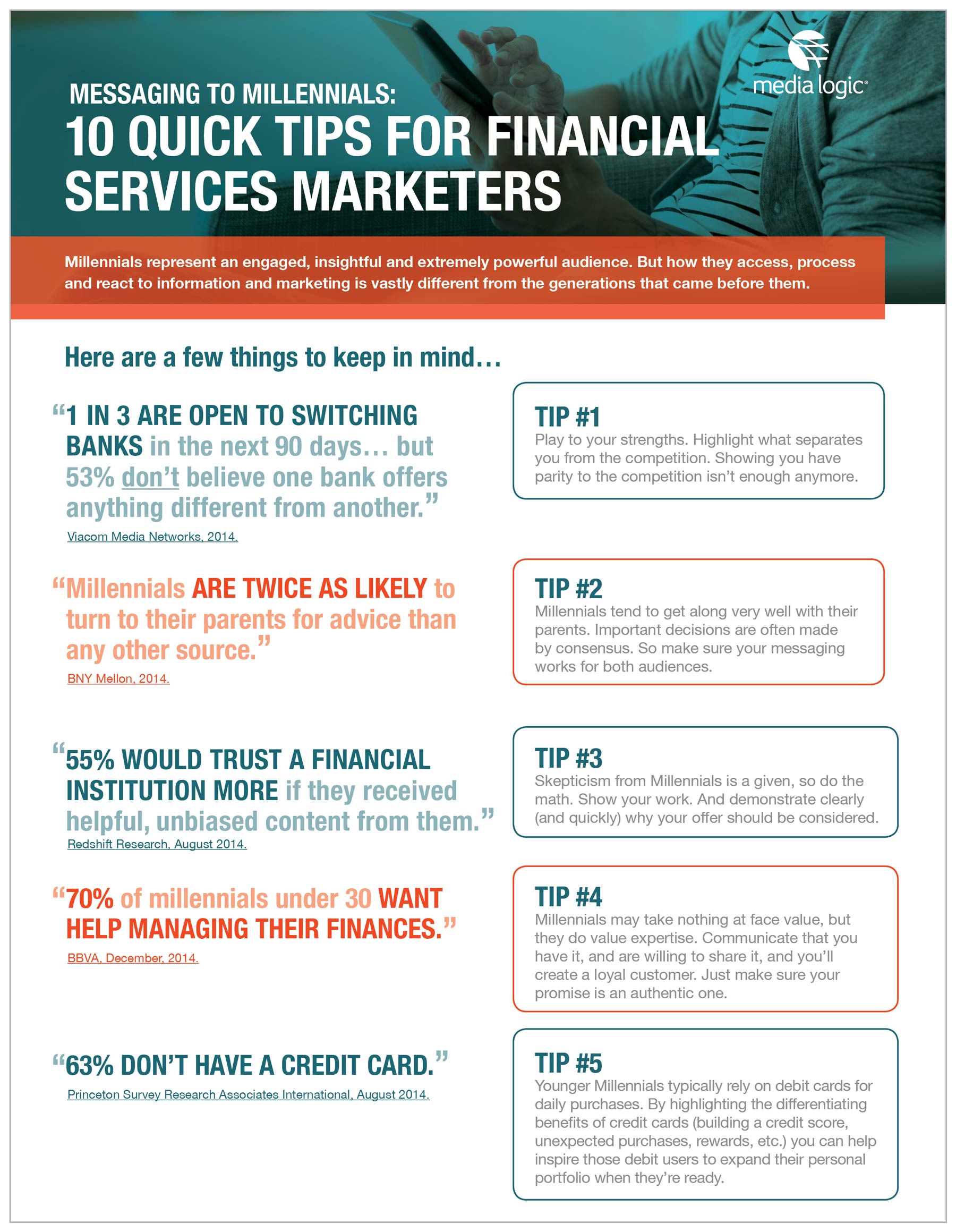 Tags:
financial institution marketing
,
financial services marketing
,
Millennials
,
targeted messaging
,
tip sheet