Canadian Millennials Are Just Like US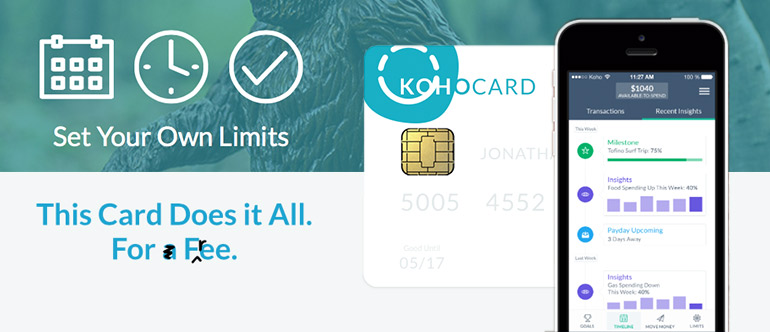 There's a lot of talk in the U.S. about how Millennials are "disrupting" the banking industry. There's even a Millennial Disruption Index that quantifies this phenomenon. We've written about a few examples of this disruption in action:
There's Magnises, a new kind of "black card" for the urban Millennial set.
In addition, the generation seems to be "ditching" credit cards for alternative payment methods.
And Millennials are adopting "non-traditional" banks like GoBank.
What all of these stories have in common is a start-up sprit that aims to upend long-standing financial tools and bring consumers new features and benefits that traditional financial institutions are unable, or unwilling, to offer. Millennials in the U.S. are looking at the big banks and saying, "If you don't do this, we will."
It turns out this spirit of disruption exists north of the border as well. Thanks to a profile on American Banker (ironic, I know), we recently discovered the Canadian upstart Koho. Much like U.S.-based GoBank and Simple, Koho (currently excepting requests for early access) is a web- and mobile-based "bank" that comes with a debit card.
A few things about this company caught our eye, starting with the cheeky intro video:
That's a lot of ground covered in 90 seconds, but let's break down what it tells us:
Koho is responding to consumer frustration, implicitly among the Millennial set, that a handful of banks in Canada control the industry and charge high fees.
Basic banking needs, like an account, "cheque" writing and a debit card, are covered.
But Koho also has additional features that banks likely don't offer, like spending limits, goal setting for savings and tools to track spending – kind of like merging Mint with your bank account.
Plus, there is a social responsibility element: instead of a rewards program, Koho will allow customers to contribute to a cause of their choice every time they uses their card.
All of this comes with a slightly edgy approach that reminds me of the infamous Dollar Shave Club video.
And according to the American Banker profile, Koho is doing all of this with a 9-member team.
In many ways the Canadian banking industry is a lot like ours. Koho is right that the field is dominated by a handful of big players like RBC, TD and CIBC. And some U.S.-based banks, like Citi and J.P. Morgan, have strong presences in Canada. So if U.S. Millennials are disrupting our banking industry, it makes sense that Canadian Millennials would seek to upend this traditional market in the same way.
Even though banking regulations don't cross borders, thanks to the internet, ideas do – so those U.S. start-ups will likely keep a close eye on Koho to see what new features and benefits it rolls out next year. This development is another reminder to financial institutions that the next generation of bank customers is putting them on notice: innovation, a unique hook and an interesting approach to marketing are all essential to capture the attention of Millennials and win their business. Banks that sit on the sidelines may see a generation of customers pass them by.
Tags:
bank marketing
,
financial institution marketing
,
financial services marketing
,
Koho
,
Millennials