Chase Bank's Gambit: Branch Openings in 2020 and Beyond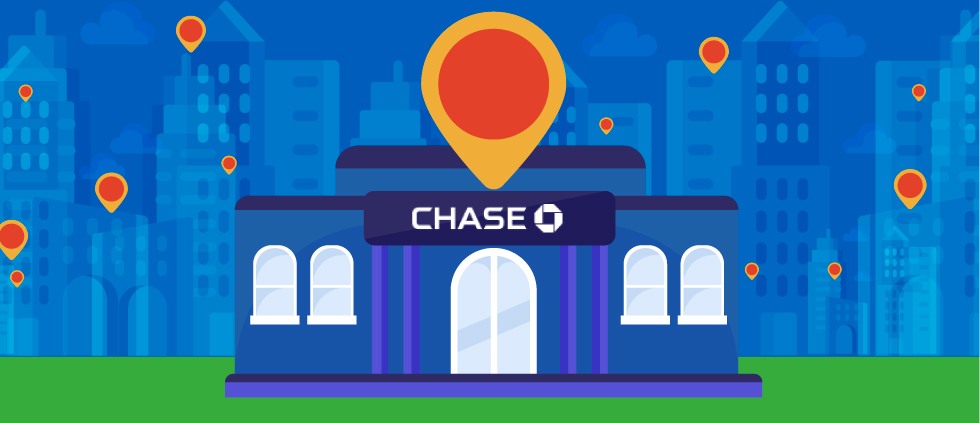 While other FI's are focused on closing and consolidating branches, 2020 has seen Chase closing branches and opening branches both within their footprint and in new geographies. How does this approach from Chase fit into the overall state of U.S. branch openings? What appears to be driving its decisions regarding branch presence? Who gets new branches… and why?
According to an article in Banking Exchange, U.S. Bank, Wells Fargo, PNC, Citizens Bank, BMO and Old National Bank have closed more than 30 banking branches each this year to date – 296 in total between them! – while only opening a total of six.
Capital One itself will see 37 more closings in 2020 and has been shutting down branches for the past few years. The FI indicates this is a response to changing behaviors, as customers engage with the bank digitally while also valuing the physical presence for advice and to support some transactions. Therefore, despite the closings, Capital One says it is carefully navigating a "compelling and optimal customer experience across all channels."
So, what's up with Chase's new branch activity?
In a 2019 announcement, Chase tied branch openings to its intention to establish a branch presence in states whose populations sum to 95% of the U.S. population. Toward that goal, as stated in the release, Chase has entered 16 new markets and opened over 90 new branches – on the way to fulfilling its five-year commitment to 400 new branches with 3,000 employees.
It is important to note that Chase's focus on branch support, like Capital One, has not deprioritized digital. Chase is simultaneously focused on both. To that end in 2019, Chase earmarked $11.4 billion for its tech budget (far more than their competitive bank set) overlapping with an earmarked $20 billion for the aforementioned branch development across five years. (Note: The $20B included not only expanding the branch network but also supporting employees and philanthropic community investing.)
To best understand Chase's goals, let's start with the insights driving digital investment – as shared in its 2020 Investor Day presentation – because they influence what role branches now play:
Customers are turning to branches and digital channels for different purposes as digital channels are increasingly used for daily transactions.
52.4 million active digital users (Q4 2019) represent 74% of Chase's consumer bank customers.
The active digital group – using digital platforms for "everyday branch transactions" – represents a decrease of nearly 200 million everyday branch transactions.
On the flip side, branches are very important to Chase because over 30 million households visited a Chase branch last year. Specifically, as the investor presentation noted:
Chase sees the branch driving customer relationships – both building and retaining. With everyday transactions being done digitally now, branches can be reinvented to be less transactional and more focused on advice and relationships.
Branches still drive deposits for Chase: deposits per branch have increased 62% since 2014.
Branches are proven to increase customer loyalty and provide opportunity to upsell/cross-sell more products.
As an additional support point, Chase quotes a study by Novantas that identified the branch network as the most-cited factor that U.S. consumers would consider if they had to choose a new financial institution for their primary checking account.
Extraordinary Chase branches
When it comes to markets, Chase has been actively opening in new-to-Chase cities since summer 2019: Charlotte, Raleigh, Greenville, Kansas City, Minneapolis, Nashville, Pittsburgh, Providence and St. Louis. New branches have also been added to locations close to large universities – like Auburn and University of Nebraska – with plans to later expand more broadly in those states.
In addition, the new geographies are locales where Chase already had customers through the Investment Bank, Commercial Bank and Private Bank. The Chase strategy is to add retail and business banking services to deepen those existing relationships, flipping the usual bank model.
The plan for new geographies has been to open destinations that are
Full-service branches for consumers and small business
Ability to offer more complex lending and advice needs
Digital-first approaches that help customer manage everyday transactions
As detailed in the press release about the expansions, Chase says that digital-first includes "access to cardless ATMs that perform more than 70% of teller transactions and complement the Chase mobile app and Chase.com where (customers) can open an account, pay bills, instantly transfer money, monitor and track their credit and save money automatically."
Innovation being what Chase does well, its branch opening strategy also targets six geographies with enhanced branches. In fall of 2019, the brand opened the first enhanced branch in Harlem with plans to introduce the "first of its kind" enhanced branch concept to an additional six U.S. cities. The "branches will be modern in design element and feature open, collaborative spaces with ample room for meetings and 'Chase Chats' – a new series of small group sessions focused on financial health."
A tour of the enhanced Chase brand
For an up-close look at an enhanced Chase branch – this one opened in Minneapolis/St. Paul in August 2020 – visit the Chase Gambit Look Book below.