How Financial Brands Prioritize the Customer Experience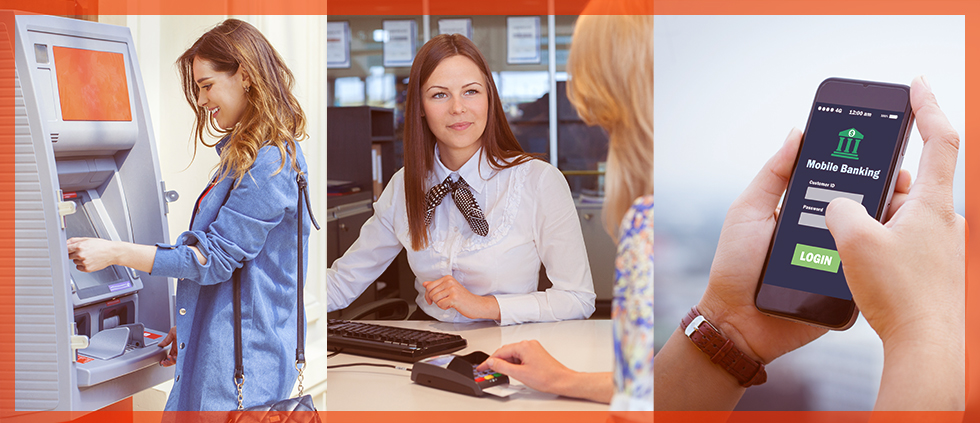 CreditUnions.com recently reported that "the rise of senior-level customer experience managers is a relatively new phenomenon in the business world, but … retail banks and credit unions were among the first to jump on the customer experience bandwagon." As a result of being among the first to the table, a Forrester Consulting survey says 44% of financial services companies are now experience-driven businesses (EDBs), a percentage that places the industry in the top spot on the Forrester list.
There's good reason the financial services industry has been prioritizing the customer experience. Forrester says that overall "customer-obsessed companies have the highest median three-year growth in sales, the highest levels of customer satisfaction and the highest levels of employee satisfaction." Specifically, it says, "Financial services EBDs are 1.3x to 1.9x more likely than other firms to exceed expectations not just for revenue growth, but for profitability and market valuation metrics as well."
So how are FIs prioritizing customers and investing in their experiences? As described by CreditUnions.com, credit unions with successful member experience programs do the following:
promote an internal culture focused on member experience;
align goals from the top down;
look for ways to simplify processes;
deepen the credit union's knowledge and understanding of the member experience; and
implement targeted improvements to increase customer loyalty, retention and satisfaction.
Leaders at three credit unions (Vibrant, Redwood and Northwest) contributed to the CreditUnion.com story by sharing how they make their own member experience programs work:
Dave Upham of Redwood Credit Union says it all starts with an internal culture that drives "quality service across all channels, including telephone, email, social media and brick-and-mortar branches." Upham also recommends creating "memorable moments" for members which, for Redwood, is as simple as a shower of confetti that falls across a phone screen when someone completes a successful transaction.
Northwest Federal Credit Union's Jeff Margeson emphasizes that consistent evaluation of the member experience can help align organizational priorities. NFCU includes a customer experience representative in its "project cycle from conception to completion" to "ensure the voice of the member… is captured in the finished product or solution."
Steve Ducey of Vibrant Credit Union believes that simplifying processes, particularly online platforms, is essential. He asks the same question of all communications, physical interactions and digital interactions: "Does this provide the best possible member experience?"
What's next for the financial brand customer experience?
Even though FIs understand that they need to "compete on better customer experience and personalization," the Aite Group's Tiffani Montez tells BAI Banking Strategy's Lauri Giesen that "there [have been] some efforts at personalization for years. But banks haven't done a good job delivering a comprehensive program." Montez says artificial intelligence is gathering momentum as a solution since it can "go a long way to personalize service and enhance customer experiences." Data is key for meeting consumer expectations, reports Giesen, who emphasizes that banks not only need to keep up, but to move faster than their customers.
Tags:
credit union marketing
,
customer experiences
,
financial services marketing