Cash Rewards Card Marketing Shifts to Address New Financial Priorities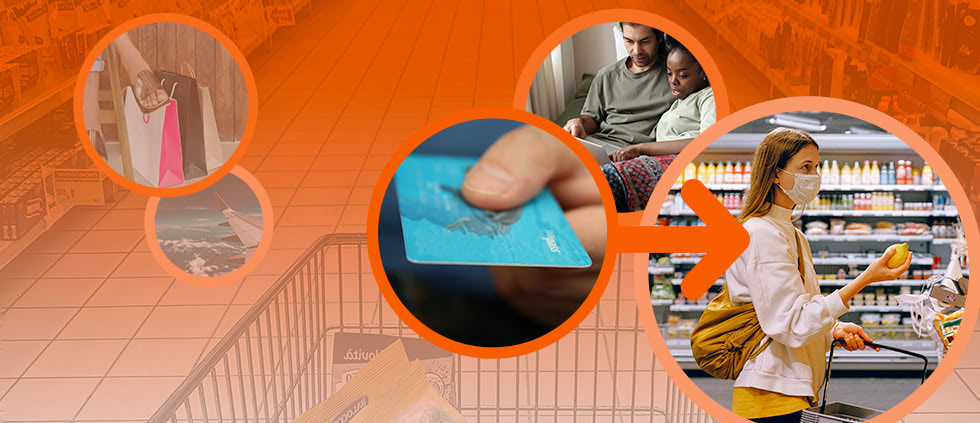 The uncertain economic climate has had a profound impact on the credit card industry. Not only is card usage down, but card acquisition has plummeted as well. Cash rewards cards, however, continue to be popular, but a shift in financial priorities has led several top issuers of these cards to develop new marketing tactics to help drive acquisition and usage.
Mintel recently published its Cash Rewards Cards Annual Review*, which takes a look at some of these recent cash rewards card marketing efforts. Media Logic's experience supports these findings, which are shared below, along with our insights.
Mintel Finding 1: A shift in featured earn categories
Both prospects and existing cardholders are not only using credit cards less, but also shifting their spend to different categories. To reflect this new reality, issuers are building cash rewards card marketing efforts around these more relevant categories. For instance, a recent Citi email* incorporated grocery rewards into special offers to appeal to customers.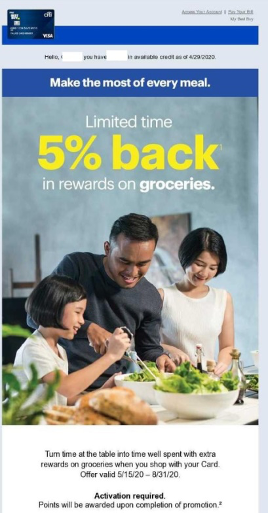 Media Logic Insight
We've been seeing this approach taken by almost all of our clients, and it makes perfect sense. From sweepstakes promotions to usage campaigns to acquisition emails, issuers are shifting the focus to more practical, everyday categories. We've seen offers that not only target grocery spending but also online purchases and bill payments. By encouraging cardholders to add their card to digital wallets and/or make their card the preferred payment method with online retailers and billers, issuers are not only keeping their cards relevant, but are also encouraging the type of sticky behavior that will move the card to top-of-wallet.
Mintel Finding 2: Making connections and managing expectations
The Mintel report also found several issuers introducing unique messaging that acknowledges the financial uncertainty inherent in the current environment and even offers ways to help. For instance, Chase's rewards summary emails* featured a "What to Expect" section to help customers plan ahead.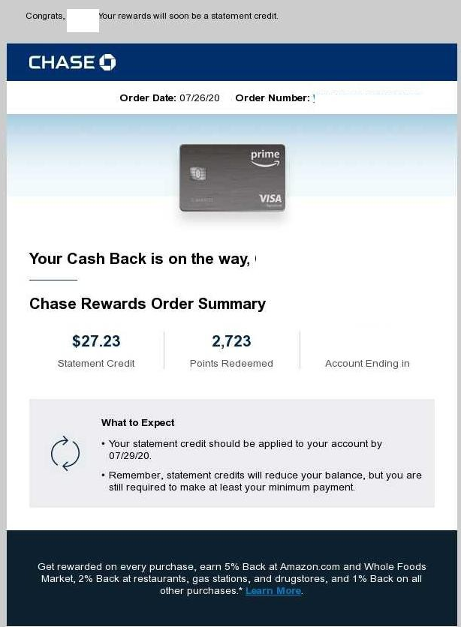 Media Logic Insight
We've seen research that suggests cardholders want their issuer to acknowledge the current situation and show appropriate support. However, it's probably best to avoid overused phrases like "during these uncertain times" and "in challenging times like these." Also, lip service may not be enough. While outreach is nice, what cardholders really appreciate are tangible examples of support, such as the Chase example above. Other examples of tangible support include bonus point offers in practical categories, helpful tips and access to online tools and resources.
Mintel Finding 3: Increased use of new technologies and tactics
A third and final trend noted in the study was the use of new marketing technology that not only helped communications stand out but also presented the message in a more evocative, memorable way. Citi and Costco, for example, sent an innovative video-based rewards summary email*.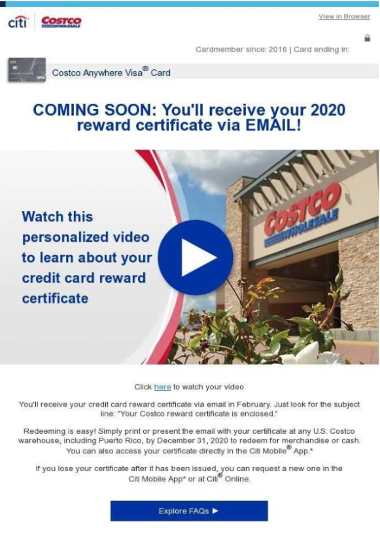 Media Logic Insight
Employing the latest direct marketing technology, particularly video and digital technology, is always a great way to break through the clutter. We're seeing more and more embedded videos in emails, and they typically seem to increase engagement. They can be used to more effectively communicate important messages, telling by example instead of description. Videos featuring individuals are also a great way to humanize messages – something even more appreciated in our current isolated world. However, keep in mind that the communication's objective should drive the technology and not vice versa. While embedded video may certainly attract the attention of many prospects, it may not always be appropriate. Or cost-effective.
The three cash rewards card marketing trends identified in the Mintel study are great examples of how issuers have quickly adapted to unexpected challenges in the financial landscape. By creating marketing efforts that are relevant to current customer spending patterns, they are positioning their products as valuable financial tools with useful, practical rewards and benefits. This in turn is sure to not only improve acquisition and usage efforts, but also increase product loyalty and encourage top-of-wallet behavior.
* Source: Cash Rewards Cards Annual Review. Comperemedia. August 2020