Medicare Medical Savings Account (MSA) Medicare Advantage Plans – Bubble Wrap or Facebook Home?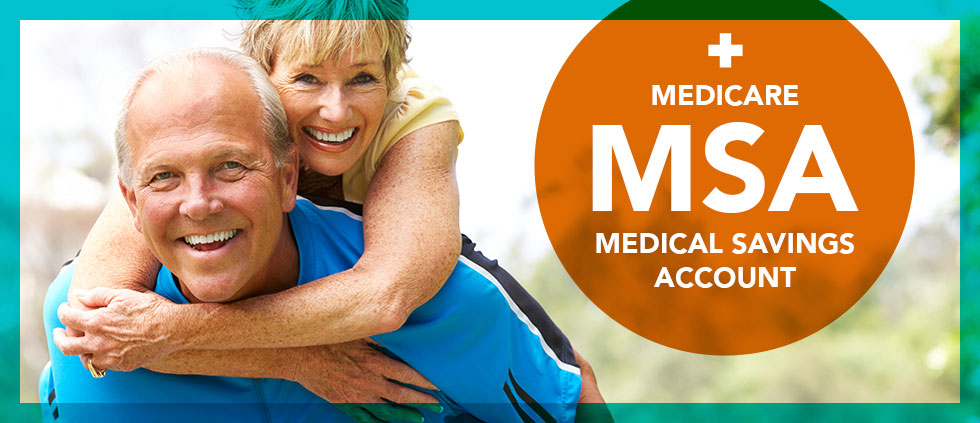 Some products look they may be doomed for failure until they find their true niche. Take Bubble wrap, originally marketed as a trendy new textured wallpaper, it appeared to be an abject failure. But when IBM used it to ship a computer, it became an overnight success – sometimes the idea is there but needs repurposing or modification. Conversely, the Facebook Home mobile app attempted to combine the popularity of mobile phones and social media, and it seemed destined to offer the best of both worlds. But it was not easy to use, clunky and lacked options for customization – and subsequently never took off.
Enter the Medicare Medical Savings Account (MSA), a type of Medicare Advantage plan that combines a high-deductible health plan (HDHP) with a medical savings account. Twelve years after they first became available, about 5,600 people are enrolled in them – that is less than .01% of the nearly 64 million people now enrolled in Medicare plans according to the Kaiser Family Foundation. Only 4 insurers, including our client MVP Health Care, even offer these plans, and they are available in less than 20 states. An adoption growth rate that low certainly implies these plans may never achieve meaningful penetration, and yet recently, some circles are claiming that MSAs may finally be poised for growth. So, might they be a Bubble Wrap in the making or a Facebook Home quietly going away?
While MSAs cover Medicare Parts A & B services, they are different from typical Medicare Advantage plans. There is a large deductible, and a portion of that deductible may be provided to the consumer in a savings account (HSA) to draw from by the insurer. There is no premium, and once the deductible is reached, members are protected from catastrophic expenses with an out-of-pocket maximum. Any unused HSA funds can be rolled over to the next year. MSAs do not restrict network access, and are attractive to financially savvy seniors, especially those who like to travel and are in tune with their healthcare needs and potential for risk. But MSAs are structured differently from typical MA plans and for that reason, marketing them requires consumer education. In addition, they do not include prescription part D coverage or the many 'extras' many other all-in-one plans do, such as vision, hearing or dental – though coverage may be available for additional costs.
Recently, CNBC reported an executive order was signed that, among other things, calls for expanded access to Medicare Savings Accounts (MSAs). Under current law, Medicare beneficiaries cannot contribute money to HSAs. While it is unknown at this time what regulatory changes will be anticipated, Trump's 2020 budget proposes allowing Medicare beneficiaries to make tax-deductible contributions to a health savings account. Consumer advocates worry expanding MSA's would help the healthy and wealthy, who are more likely to have extra cash to put into accounts.
It is important to note that today's new-to-Medicare enrollee is much more familiar with employer-sponsored high deductible plans, and that mindset may begin to carry over. Healthwise listed MSA plans and special needs plans (SNPs) as one of their "Four Medicare Advantage Trends to Watch." A recent column in PBS New Hour's Making Sen$e featured an interview with leaders of Lasso Healthcare, a small Harrisburg, Pennsylvania-based insurer who is betting on the growth of these plans. Lasso's leadership team believes that employee use of HSAs is paving the way for growing interest in Medicare MSAs as employees turn 65, retire, and "age into" Medicare. Lasso is now selling MSAs in 17 states. EBRI/Greenwald & Associates Consumer Engagement in Health Care Survey found that 46% of employees were enrolled in high-deductible health plans with HSAs in 2018, a number that continues to rise.
Of course, a large part of potential growth is truly identifying the segment that these plans will appeal to. Traditionally it has been younger, healthier seniors. Lasso believes these plans appeal to RV owners who like to travel (and be covered) anywhere in the United States, and so is partnering with The RVer Insurance Exchange – a "group of licensed insurance professionals that specialize in assisting RVers (full-time and part-time) with researching, choosing, and enrolling in the right insurance plan." And if MSA's become a potential way to create additional tax-free savings accounts, this could widen the appeal further. Seniors who like to do the math will have to figure out their known needs and add up the cost of additional coverage against potential savings over the long term.
Whether or not Medicare Medical Savings Account (MSA) Medicare Advantage plans really take off is up for debate. But with attention being paid to them by the government, in the news, and by a few health plans, we'll be keeping an eye on them in 2020.
Tags:
Lasso Healthcare
,
Medicare
,
Medicare Advantage plan
,
medicare aep
,
Medicare marketing
,
Medicare Savings Account (MSA)
,
MVP Health Care
,
Network Health
,
SecurityHealth