Back to blog
New Data: In ACA's Second Year, Healthcare Consumers are Ready to Shop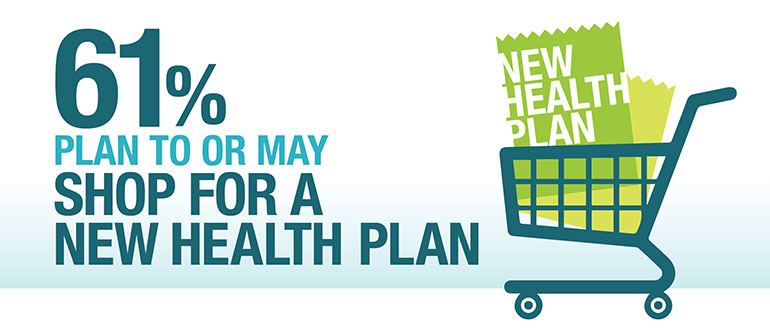 As the second healthcare marketplace open enrollment begins, one thing is clear: consumers will be shopping.
Results of a survey Media Logic conducted with Competiscan in the weeks just prior to open enrollment indicate that although 61 percent of those enrolled in health plans via state or federal exchanges are satisfied with their health plans, 61 percent also "plan to or may" shop for new plans. Only 40 percent of those intending to shop are looking for different plans from the same insurer they enrolled with in 2014.
Tweet: 61% of 2014's #ACA exchange enrollees plan to shop again. A preview of their intentions: http://ctt.ec/dzY0G+
With marketing strategies of health plans already in full swing, the task before healthcare marketers now is two-fold: monitor these consumer behaviors and be prepared with adjustments that can make a difference in this year's enrollment numbers.
The full report from Competiscan and Media Logic, which will be available in the next few weeks, will highlight current and relevant data from healthcare consumers and address opportunity areas for insurers.
Tweet: New data forthcoming on shopping intentions of #healthcare consumers: http://ctt.ec/9o17X+ #ACA
Sign up now for Media Logic's healthcare newsletter to be notified upon its release. In the meantime, here are a few of the stats that illustrate consumers' shopping intentions: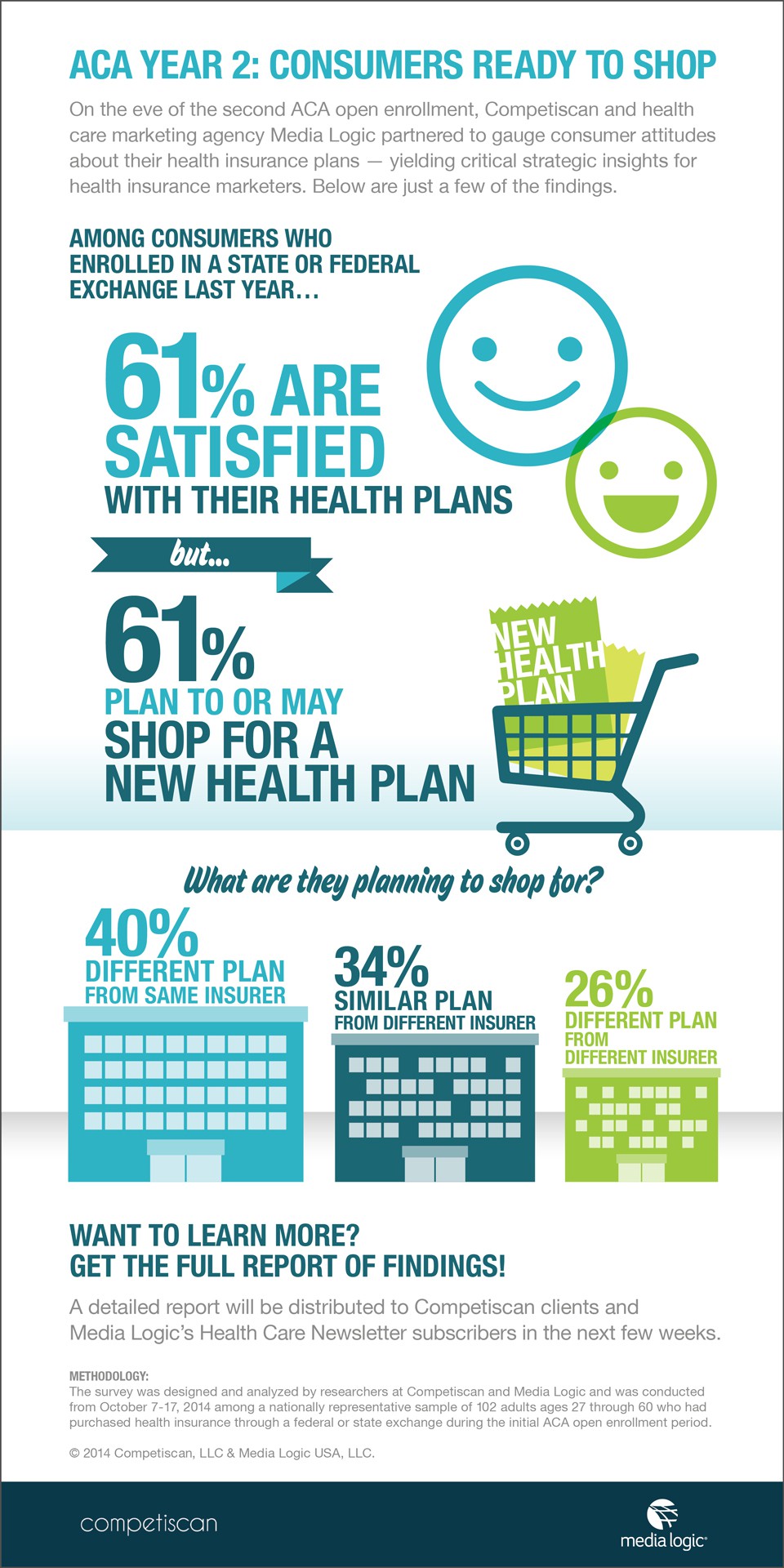 Media Logic is the strategic marketing partner of choice for leading global, national and regional organizations in the healthcare and financial services industries. Through its expertise in healthcare marketing Media Logic provides hospital systems and health plans with breakthrough solutions that drive business.
Competiscan is a full-service, competitive intelligence market research firm that enables clients to study marketing and loyalty strategies by industry, company, product or recipient demographic. Founded in 2006, Competiscan provides its clients valuable insights into the marketing strategies of competitors. 
Tags:
aca
,
affordable care act
,
Competiscan
,
consumer research
,
healthcare marketing
,
open enrollment period