Medicare Shoppers Ready To Meet Face-to-Face Again During Fall AEP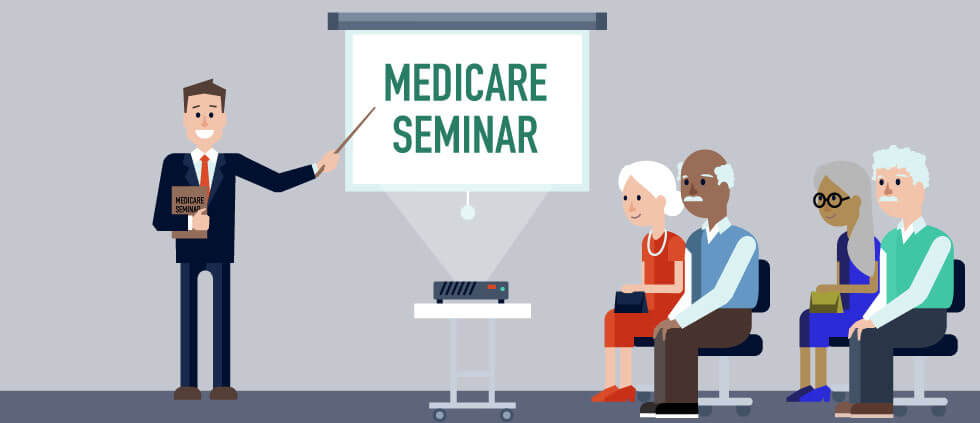 In-person, face-to-face Medicare sales meetings and health insurance seminars were understandably in low demand during last year's Annual Election Period (AEP). However, we expect in-person interaction channels to make a comeback during the 2022 Medicare AEP.
We recently conducted our 2021 Senior Media Habits Survey (full report coming soon), and one of the key findings was Zoom-fatigue (i.e., seniors were less interested in using videoconferencing). This is not a knock on Zoom – it was by far the most popular video conferencing platform, used by 73% of seniors – but rather an indication that a significant portion of Medicare seniors would prefer to go back to in-person meetings. In fact, only 12% of our survey respondents said they were at least "somewhat likely" to attend a virtual meeting to learn more about a Medicare plan this year, a 14 percentage point drop from last year.
Further support can be found in Deft Research's "AEP Gut Check Study," which is based on a survey conducted in early July 2021. The chart below shows that during the height of the pandemic and social distancing restrictions (April/May 2020), only 12% of seniors preferred to meet with an agent in person, while only 4% preferred attending a health insurance seminar in-person. In contrast, last month Deft Research found the percentage of seniors that preferred meeting with an agent in-person had increased 258%. Similarly, the percentage of seniors that preferred attending a health insurance seminar in-person had surged 725%. Moreover, even for those who said last month that they were "very or extremely concerned" about COVID-19, 37% responded that they'd prefer to meet in person with an agent. Likewise, 21% answered that they'd choose to attend a health insurance seminar in person.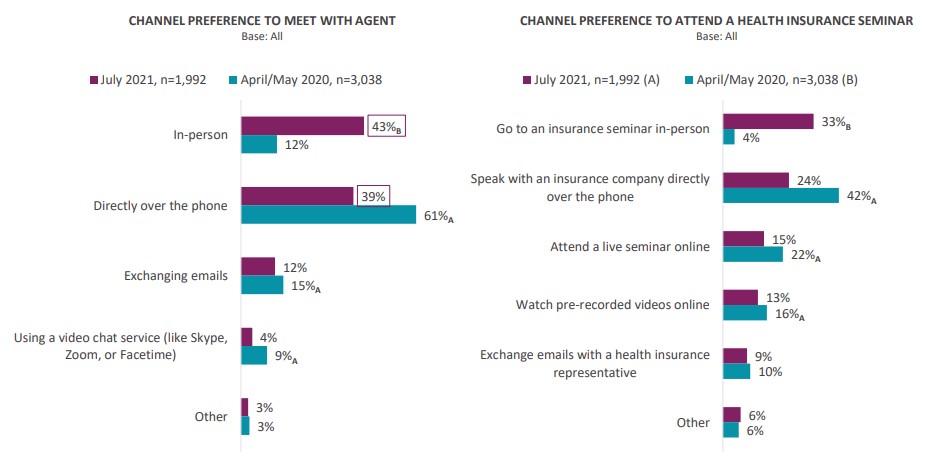 While demand for in-person options is expected to surpass virtual options during this fall's annual enrollment period, we're not suggesting doing away with virtual options. Over the past year-and-a-half, many seniors have become much more comfortable with technology, and from now on, we expect a percentage to continue to seek out virtual options.
If you have any questions about these findings, insights or takeaways or if you're looking for help with your Medicare marketing planning and strategy, let us know! Contact Jim McDonald, head of strategic growth, at 518-940-4882.