COVID-19 Drives Subtle Changes to 2021 Medicare AEP Direct Mail Marketing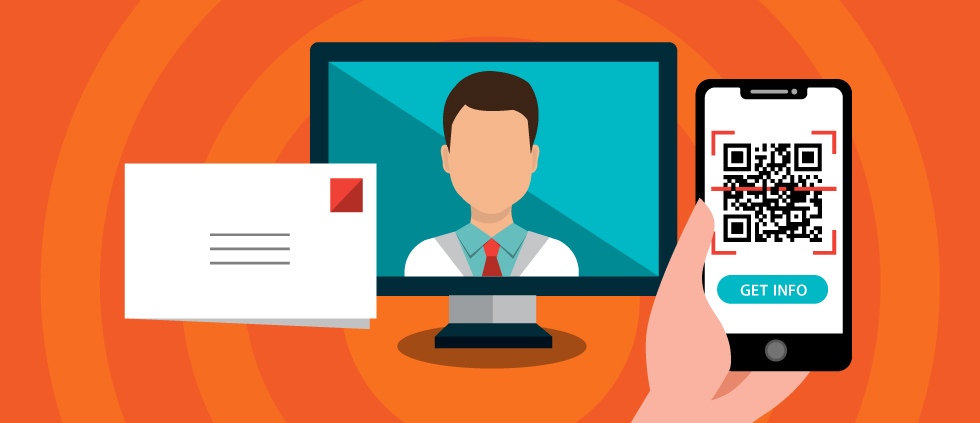 To say 2020 has been a tumultuous year is probably the understatement of the year. The COVID-19 health crisis has dramatically changed how we live, shop and even receive healthcare. And it's has impacted this year's Medicare AEP direct mail campaigns as well. At least, that's what it looks like after reviewing a cross-section of early AEP direct mail efforts mailed in September and October.
Keep in mind that, on top of the pandemic, this is also a presidential election year, which translates to a deluge of extra direct mail in everyone's mailbox. Still, even taking that into account, Medicare AEP direct mail remained the workhorse it always is. In fact, direct mail may be a more important vehicle than ever as Medicare prospects have remained in their homes during the pandemic.
The Medicare benefits promoted in these early direct mail communications look similar to last year. Benefits such as $0 premiums, low copays and extras such as vision, dental and hearing, appear to still be the key differentiators among plans. We were surprised to see many providers continued to promote in-person group educational seminars, as opposed to a more social-distanced virtual seminar. And seemingly less relevant supplemental benefits (gym memberships and travel coverage) were still featured prominently.
Some providers, however, did shift their approach and a few trends did emerge. Not surprisingly, most of them were driven by technology. As digital use has increased across all stages of life, many providers increased both their digital benefits and digital methods of engagement.
Here's a look at a few "mini-trends" we're starting to see emerge:
Telemedicine services become a featured benefit
While telemedicine certainly isn't a new service, it became a more featured benefit in several of the direct mail packages we sampled. In fact, instead of placing it with other supplemental benefits, this UnitedHealthcare package grouped it in the same core "convenience" category as the provider network.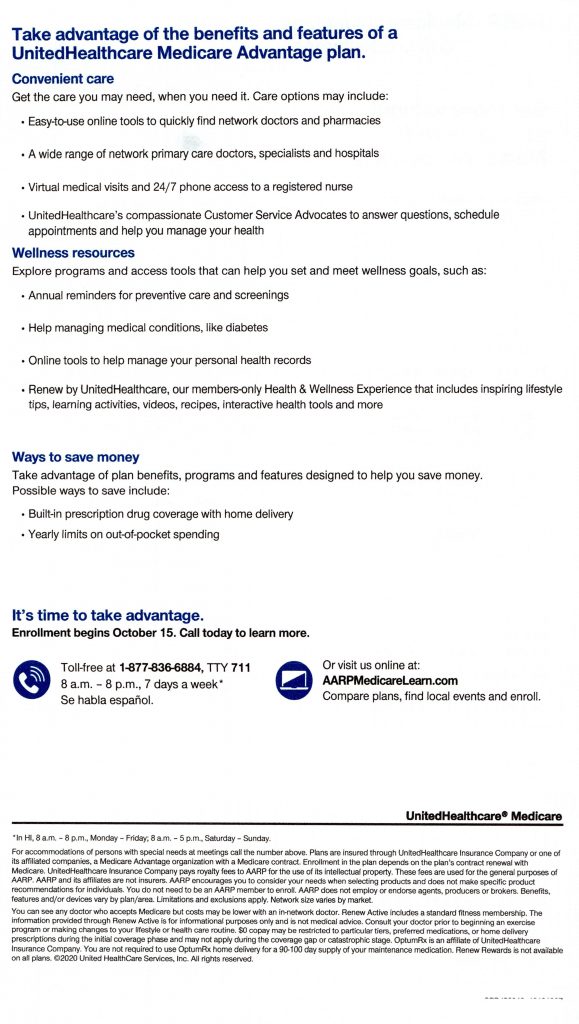 Embracing technology
We've seen QR Codes grow in popularity in direct mail across a wide range of industries. This year, we've noticed several providers using it as a way to access online plan information, meeting schedules and more. This example from Arkansas Blue Medicare uses a QR Code to drive prospects to their website. Knowing QR Codes are a mobile-driven technology, it was nice to see that the provider also optimized their website for mobile viewing, creating a seamless user experience.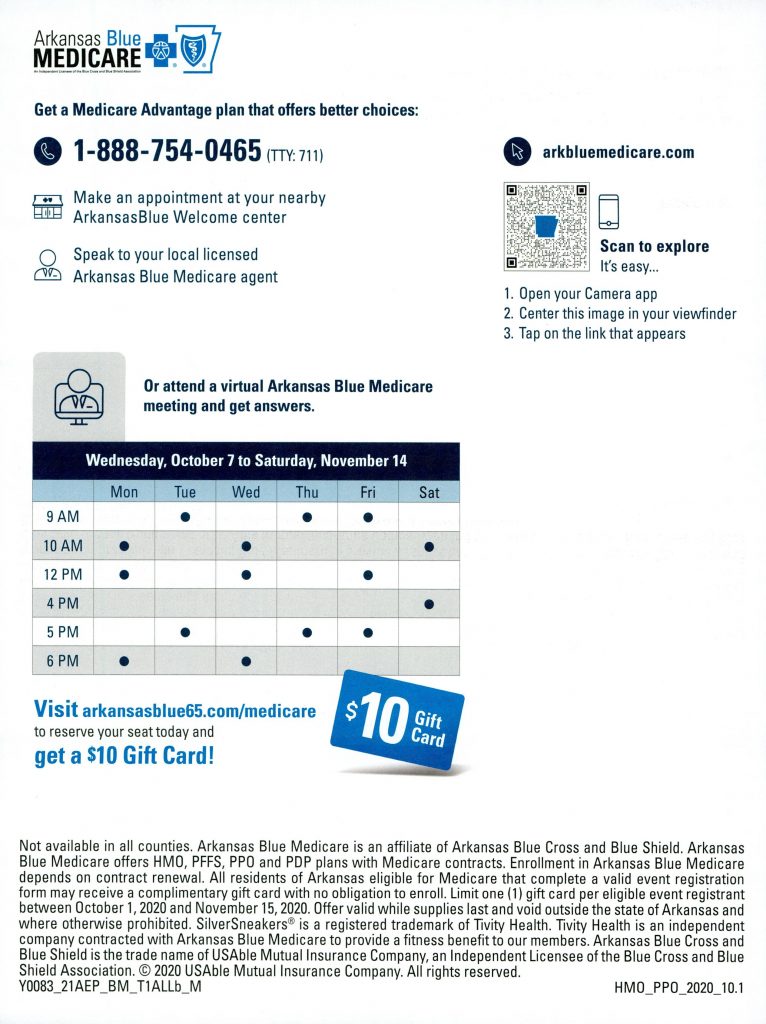 Seminars go virtual
Social distancing has created a unique set of obstacles to Medicare's standard one-on-one and group meetings. Fortunately, over the course of this year, the 65+ demographic has grown more comfortable with online meetings. We're seeing a growing number of providers offering virtual seminars. In many instances, as is the case with this example from WellCare, the virtual seminar was positioned as a safe way to get information (as opposed to simply a convenient option).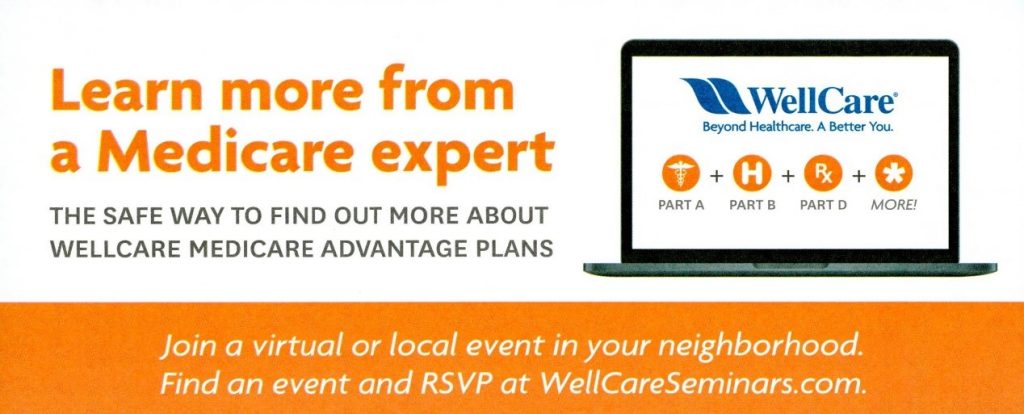 The elephant in the room
While no providers talked about the pandemic by name, some did directly address the public health crisis, specifically in regards to the growing need to make sure the prospect has the right amount of coverage for any future health issues. This direct mail letter from Allwell not only acknowledges the impact of the pandemic, but also repositions its plan benefits to directly address the new challenges many prospects face.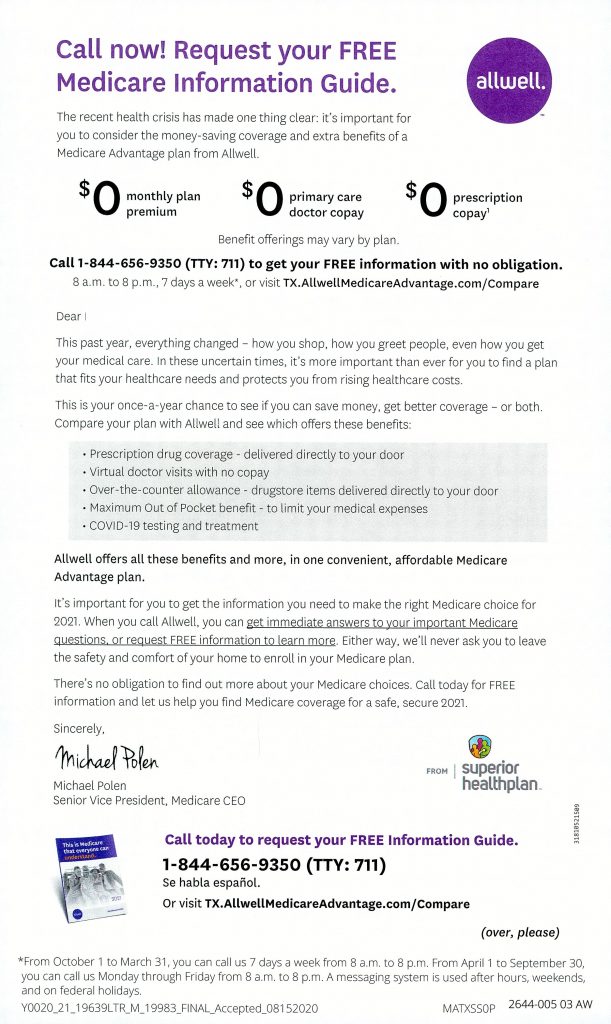 It will be interesting to see if these new trends have an impact on Medicare Advantage enrollment through the rest of the AEP season. We'll be keeping our eye on more marketing examples, as well as what seemed to work and what didn't.
If you're an insurer looking for a strategic partner for Medicare marketing, we'd love to talk to you about your marketing challenges and objectives. Contact Jim McDonald, head of strategic growth, at 518-940-4882.
*Direct mail communications (screenshots) sourced from Mintel – a leading market intelligence agency.