Time for TikTok? Considerations for Financial Services Marketers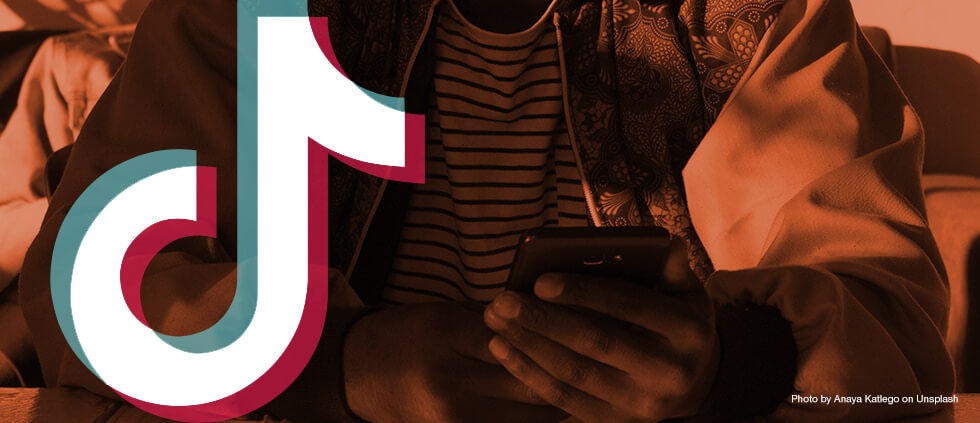 Savvy financial services content marketers constantly evaluate and refine their brand's presence on social media, including consideration of opportunities as they emerge. In 2020, one of the most talked about platforms is TikTok, a fast-growing social network with over 1 billion active users and a YoY growth rate of 395%. With a mission to "inspire creativity and bring joy," TikTok is a mobile video-sharing social platform used to create short lip-sync, comedy and talent videos that are about :15 – :60 seconds in length.
Here are three considerations to help you determine if this emerging platform – Hootsuite says it's now the sixth largest! – has a place in your marketing strategy.
First, look at TikTok's core users.
A common perception about TikTok is that its users are primarily GenZ. Although Sprout Social says TikTok's biggest demographic (41%) is 16- to 24-year-olds, Sprout reports, "It's not entirely off-limits for adults older than 30 years. It's particularly popular among those in their 40s, who make up 16.8% of the app's user base." Even among its GenZ core users, TikTok has some work to do to catch up with more established platforms. As reported by eMarketer, TikTok is not the platform that teens use most often: it currently comes in behind Instagram, Snapchat and Facebook.
Its popularity with GenZ consumers does, however, provide marketers with a snapshot into the younger generation, how they express themselves and what they are passionate about. While GenZ may not be in your target sales demo right now, they will be in a few years. Forward-thinking marketers should look at ways to build loyalty with these consumers and grow with them.
Second, look at social media trends and how TikTok fits in with the landscape.
The way people consume social media is changing. There's a shift away from self-promotion and a move toward community building, and marketers have to adapt accordingly. In its list of trends for 2020, Sprout Social calls out "the growth of private communities and tight-knit tribes" and says marketers are "increasingly focused on building meaningful connections with their target audience versus anybody and everybody." (We've seen a large shift toward this already with Facebook and its redesign focusing on highly targeted groups and events.)
In the social media space, TikTok is considered a disruptor changing the concept of community in new and creative ways, including how people respond to and interact with content. For example, TikTok duets promote video collaboration between users, and "hashtag challenges" inspire users to participate by making and uploading their own videos on a specific theme.
Third, consider how your brand should use TikTok.
As with other social media, brands posting and advertising on TikTok should avoid being too invasive, especially when targeting GenZ and Millennial consumers. Therefore, FIs must get creative in how they may be able to stay true to their brands while building community within the types of connections and collaborations already established by individuals on the network.
Here are some examples of how brands can market on TikTok:
Create a brand channel and upload relevant videos. This takes some planning on your part to make sure you can create (and sustain) a stream of relevant content.
Work with influencers to spread content to a broader audience. Last year, we wrote about influencer marketing trends that could impact financial services brands, and we'd remind brands now, as we did then, about the need for "brand alignment" in influencer marketing. It's not just about finding well-known endorsers but finding influencers with fan bases that share the personal passions of your brand's target audiences. (An example would be to work with food bloggers when marketing food and dining experiences for cardholders.)
Encourage user generated content. Many GenZ consumers prefer immersive experiences, so if you can encourage users to share videos of how they are interacting with your products or services, then TikTok could work.
Pay to advertise on TikTok. TikTok advertising is in the very early stages, and so it's not comparable yet with more established platforms. Take a "wait and see" approach if you're not ready to put dollars behind TikTok as an advertising platform.
For inspiration as you consider TikTok for financial services marketing, we recommend taking a look at TikTok content* produced by the Washington Post, the NFL, the NBA, Guess, elf Cosmetics and Chipotle. And to see how financial topics are being discussed on TikTok, look at these examples: "how to have millions when you retire" from @MoneyNomads and how credit card rewards work from @logicalfinance.
Don't end up with social media FOMO! While TikTok might not be a fit for your brand right now, it's important to keep a beat on what's trending in social media marketing and how brands across industries are using platforms.
* Note that these links lead to web browser versions of brands' TikTok profiles, but the platform is a mobile platform, intended for users to view on their mobile devices.