Two Influencer Marketing Trends That Could Affect Financial Brands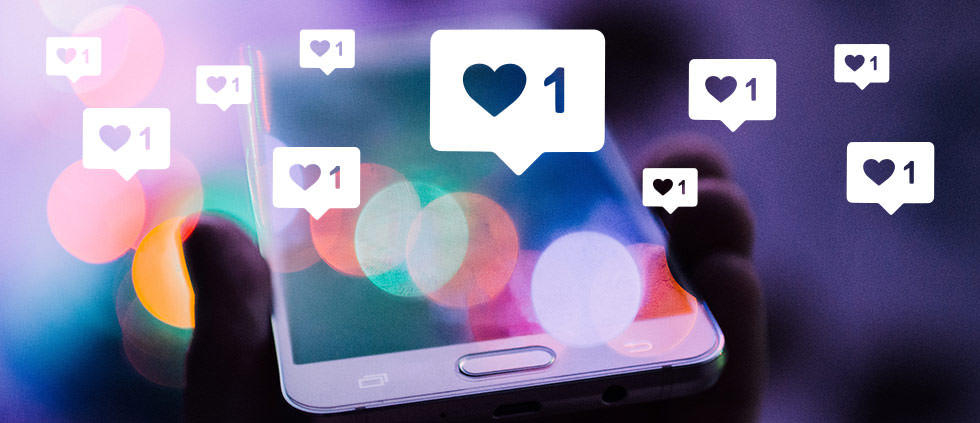 Influencer marketing has grown by leaps and bounds. Buying behaviors are being shaped by influencers via blog posts, sponsored content on Instagram and YouTube videos. In fact, according to eMarketer, nearly 45% of U.S. internet users ages 18-34 bought a product or service recommended by an online influencer. And what's even more astounding is that other age cohorts are not that far behind: 28% (ages 35-44), 31% (45-54) and 23% (ages 55+). Like other content marketing approaches, influencer marketing is dynamic and evolving, however. And as financial services marketers, we keep tabs on influencer marketing trends and what they may mean for future strategies.
The role of micro influencers
For most of us, when we think about top influencers, we think about celebrities who, according to DMNews.com, "decide to cash in on their positions in the social media hierarchy." But when it comes to influencer marketing for financial brands, it's not just about engaging with the most noted and talked about celebrities. While celebrity mega and macro influencers unquestionably garner the most attention, other types of influencers can provide value to brands at a lower cost. Business Insider divides influencers into the following categories:
Mega: 1 million-plus
Macro: 200,000 to 900,000 followers
Midi: 50,000 to 200,000 followers
Micro: 10,000 to 50,000 followers
Nano: 800 to 10,000 followers
In a recent article that ran on MarketingProfs, the CEO and co-founder of SocialPubli.com, another influencer marketing platform, discusses the power of micro influencers, described as "regular people with regular social media accounts who are authentically driven to share their passions." While they may have fewer followers, they are more relatable to consumers and generate more engagement with their content. The Content Marketing Institute adds that the right influencer in the right niche can have a big impact, no matter the amount of followers. And according to statistics from Social Media Today, micro influencers have an 8% "like rate" compared to a 2.5% "like rate" with macro influencers, and the average cost to hire a micro influencer is $180 per post compared to $250,000 per post to hire a macro influencer.
In a previous post on influencer marketing for financial brands, we talked about the need for "brand alignment" in influencer marketing. It's not just about finding well-known endorsers, but finding influencers with fan bases that share consumers' personal passions. The benefit of working with micro influencers is that they are "able to attract specific, passionate and engaged audiences," says DMNNews.com. Specific examples may include beauty and fitness micro-influencers when marketing a card that features perks for wellness and benefits or food bloggers when marketing food and dining experiences for cardholders. Micro influencers can present sponsored content to consumers in a way that is authentic and relatable.
An Instagram without likes
This has definitely been in the news lately: Instagram, the most popular platform for influencer marketing, has been testing hiding likes in several countries. Of course, changes to this very public metric have been debated about among influencers and marketers alike to determine how it may affect the industry as a whole. According to CNN Business, many influencers' paths start on Instagram. Most influential authors, fashion bloggers, interior designers, fitness gurus and beauty influencers establish their initial following on Instagram. From there, they "branch out with branded content, product lines, podcasts, books and even their own online courses on how to build a social media following." Brands want to partner with these influencers based on their unique audiences, based on factors such as followers, types of content, comments, engagement… and likes!
As DMNNews.com points out, "Likes are a valuable asset that they can leverage." However, as mentioned above, likes aren't the only thing that brands should be looking at. While likes may be the most visible metric, there are other factors to consider. For example, brands may start to look away from the "vanity metric" and assess more of the actual content itself, including looking at the quality of the engagement.
Another consideration in the debate over removing likes is the overall quality of content from influencers, mainly micro influencers, who have not made big money yet. They are motivated by the possibility of monetizing their accounts. Could taking away likes cut away their "pathway towards revenue"? "That's the biggest issue with any platform," says Ryan Detert, CEO of Influential to DMNNews.com. "Creators leave and go to places where they can monetize." But with so many individuals invested in the platform, and with Instagram reaching over one billion users, according to ClickZ, the chances of influencers leaving the platform in droves is very unlikely.
Takeaways
Consumers really trust influencers; the Digital Marketing Institute says that 49% of consumers depend on influencer recommendations. As a result, according to a survey done by influencer marketing agency Mediakix, nearly two-thirds of marketers said they planned to increase their budgets for 2019. The biggest takeaways for financial brands based on the latest influencer marketing trends? First, remember that bigger isn't always better; instead, strive for authenticity and engagement.  Second, stay on top of current metrics (i.e. what's valued most on each platform) and think about how they can affect your overall strategy now and in the near future.
Header image sourced from Rodion Kutsaev on Unsplash.