How Innovation Helps Bank of America Deliver on a Customer-Centric Focus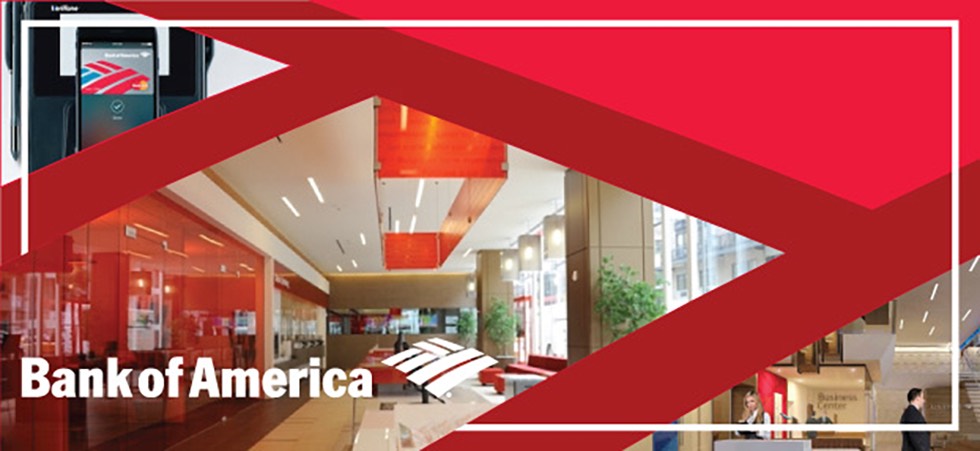 For years now, we've spoken about the ways in which customers' banking behaviors are changing and how the financial services industry is evolving in order to meet new expectations. Evolution on the industry's part has been taking place on all fronts: from the products offered by financial institutions to the services provided by banking centers. New technologies and fresh business models are paving the way for new kinds of relationships between customers and brands. And momentum is still going strong.
This April, at the Bank of America annual meeting for stockholders, Chairman and CEO Brian Moynihan outlined strides the company has made and also spoke in more forward-thinking terms about where the company is headed. (To access Moynihan's presentation, select the Annual Meeting of Stockholders Presentation dated April 27 here.) The backbone of his update was how Bank of America would continue to drive responsible growth by making smart decisions based on customer needs and attitudes. For example, the company has recognized that mobile technology is making it easier for their customers to do business with them (slide 37). Embracing this finding, Moynihan discussed what impact it would have on future Bank of America innovations – from its financial services capabilities to the roles of branches (slides 41-43).
After reading the annual report, we started thinking about the ways in which Bank of America has delivered on this customer-centric view of growth before – not just philosophically but through tangible, actual means.
A different kind of branch
Back in 2013, Bank of America made headlines when it started overhauling its branches in an effort to meet the expectations of a customer base that, when it came to visiting a bank's physical location, increasingly valued relationships and strong customer service as opposed to quick transactions and product procurement. According to a piece in USA Today, the company wanted its "physical locations to provide an experience, not just a transaction center." The updated space put less emphasis on teller windows and more emphasis on private meeting spaces where customers could engage more easily and freely with financial specialists. Technology, too, was given a more front-and-center role, as employees would be "equipped with tablets … walking around the floor to check customers in or help set up new accounts."
A stronger social connection
Not surprisingly, the role of technology in Bank of America's business strategy has only grown since then. Recently, the company announced it would be taking its social media capabilities to a new level by collaborating with Facebook Messenger. In a press release, Bank of America stated that the collaboration would "help clients stay connected to their finances whenever and wherever they choose" and that the company "is among the first to be working with Facebook Messenger as it continually seeks new ways to engage clients beyond traditional channels like email." Initial capabilities being pursued, according to the release, include real-time alerts and communications from Bank of America through the platform.
 A new way to ATM
Social media isn't the only form of banking access that's changing to meet customer needs – Bank of America is taking a revolutionary approach to an old standby: ATMs. Just this month at Google I/O – Google's annual developer's conference – the company announced that customers will now be able to withdraw cash from the machines using Android Pay on their mobile devices. These "cardless ATMs" are currently live in select cities and will be rolled out nationwide in the coming months, according to a press release. (While other banks have experimented with cardless ATM technology, Bank of America is the first company to make it available on such a large scale.) The release notes that cardless ATMs are just "one more example of the ongoing shift to mobile" for Bank of America.
Of course, many large banks are adapting their business models and strategies in response to an ever-evolving customer base with ever-evolving needs. From innovative spaces to innovative technologies, there's a lot keeping the financial services industry on its toes. We're excited to see where things go from here. Robots, anyone?
Tags:
bank marketing
,
Bank of America
,
branch banking
,
financial services marketing
,
social media for financial services