How U.S. Bank Is Communicating COVID-Related Delays of Government Benefits Cards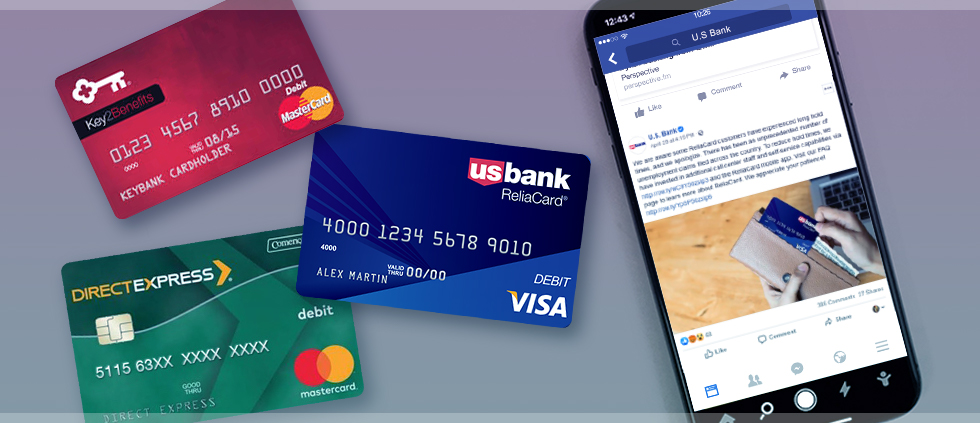 More than 36.5 million Americans filed for unemployment across the U.S. over an 8-week period this spring, and many are just finding out about how prepaid debit cards are part of the process for receiving benefits. Unfortunately, many are also learning that the credit and debit card "supply chain" behind these government benefits cards has its limits.
While those of us in the financial services marketing field are familiar with government benefits cards, it's worth taking a moment to remind ourselves what they do. (This 2016 post from the Consumer Financial Protection Bureau (CFPB) provides a quick summary.) In short, government benefits cards are prepaid debit cards issued by banks, loaded with funds provided by a government agency, such as a state unemployment office.
These cards have been around for years. The main benefit for both government agencies and cardholders is the elimination of paper checks, especially for those who do not have a demand deposit account (DDA) or prefer to receive their funds electronically through another source. For example, the Social Security Administration uses the Direct Express card from Comerica as one of the options for paying out benefits. Just like a checking account, funds can be deposited on to the card.
Since unemployment benefits are handled at the state level, it is up to each state to negotiate their own contracts with issuers. Three of the prominent government benefit card providers are U.S. Bank ReliaCard, Bank of America Government card and the Key2Benefts card from KeyBank.
Just as many states were overwhelmed for the deluge of unemployment benefits claims been filed over recent weeks, card issuers have also been overwhelmed with requests for new prepaid debit cards. Local news reports from Colorado, Illinois, Maryland and Oklahoma (among others) chronicle stories of frustrated applicants waiting weeks for their cards.
But this is what happens when historic numbers of unemployment claims meet the "supply chain" of card issuance. After all, setting up new card accounts requires both data processing from the individual state agencies and the manufacturing of the card itself.
And while the state agencies are struggling to stay ahead, it was telling that only U.S. Bank seems to be trying address the delays head on. In late April the bank posted this message on Facebook, acknowledging the challenges and apologizing for the delays.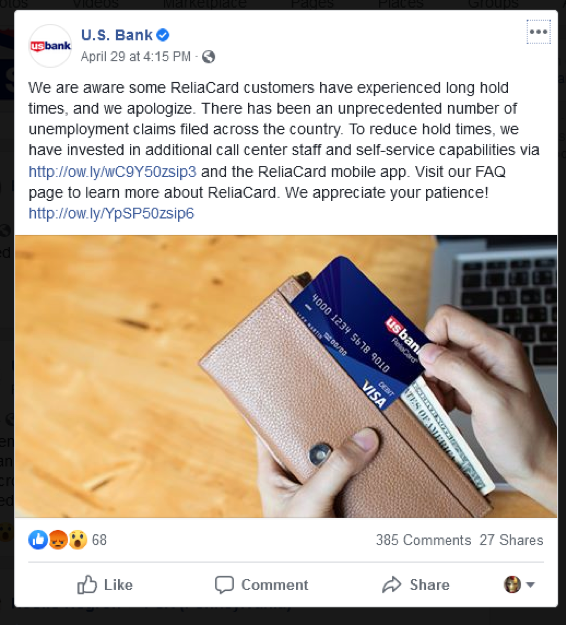 The bank also linked to a login page and product page where it provided more information. About a week later, U.S. Bank posted another message about ReliaCard, touting its mobile app.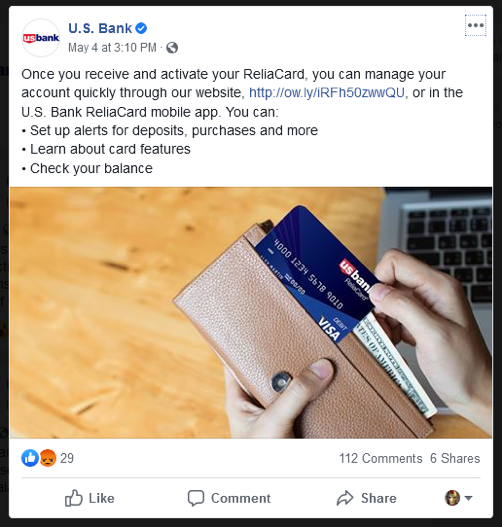 And again, about a week later, U.S. Bank published a post linking to its Covid-19 specific FAQ page.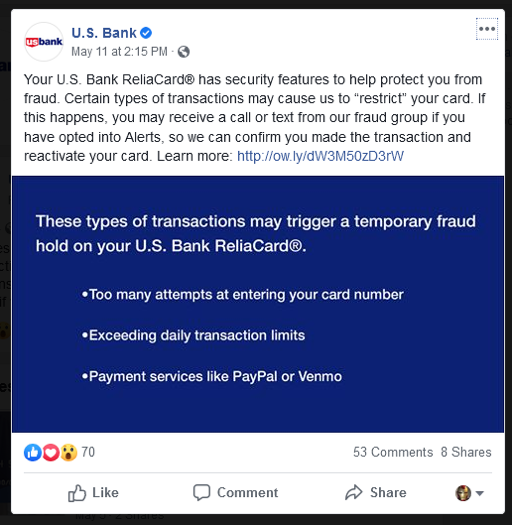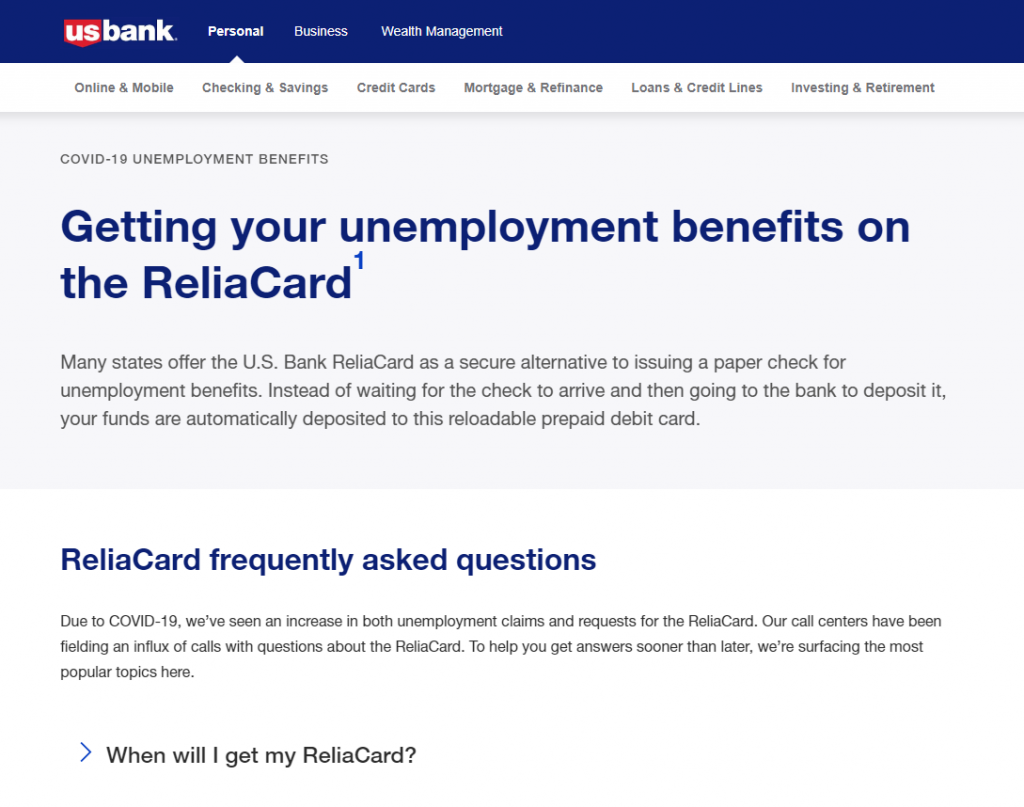 We could not find any email correspondence on Comperemedia, but we hope U.S. Bank is directly communicating with affected customers proactively (that is if those email addresses are provided by the state agency). And while we don't know what other issuers may be doing behind the scenes, clearly U.S. Bank, finding itself on the defensive, is taking actions to try and mitigate the challenges.
UPDATE: This week, the Treasury Department announced that 4 million Americans will receive CARES Act funds through a new prepaid debit card called the Economic Impact Payment Card (EIP Card) issued by MetaBank.
Tags:
COVID-19
,
debit card marketing
,
prepaid card product
,
U.S. Bank