U.S. Bank's New Mobile App Redefines the Digital Banking Experience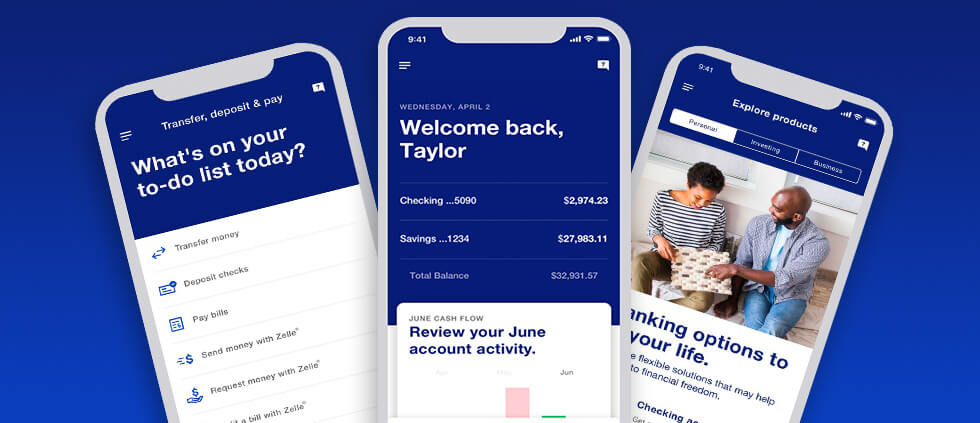 As financial services continue to go digital, banks are pushing themselves to keep up with the pace of innovation. That's why U.S. Bank, the fifth largest bank in the U.S., took an aggressive approach to updating its mobile app, eventually creating an entirely new app.
Instead of just converting traditional bank services to the digital environment, U.S Bank let customer input and technology inform a new paradigm of services. The result is the new U.S. Bank Mobile App, designed to reimagine the customer experience and offer something that customers can't get anywhere else.
In addition to transaction-based services (statement updates, mobile deposits, alerts, etc.) that have become the price of entry for banking apps, the new U.S. Bank Mobile App uses artificial intelligence (AI) to create a uniquely personal experience for each customer.
But developing this new app was no small task. In fact, it was so complex, it took over a year to build and required input from thousands of customers and U.S. Bank experts.
First, U.S. Bank conducted a massive survey which looked at the financial habits and needs of U.S. adults. The FI also worked with over 5,000 of their own customers to "co-create" the app, meeting with them weekly to inform the development process.
Realizing that customer expectations are set by experiences with other industries U.S. Bank looked beyond other financial services apps to draw inspiration from the digital experiences of companies like Fitbit, Uber, Delta, Facebook… even Domino's Pizza.
The result is a more intuitive, personalized banking app that is more than just a transaction-based experience.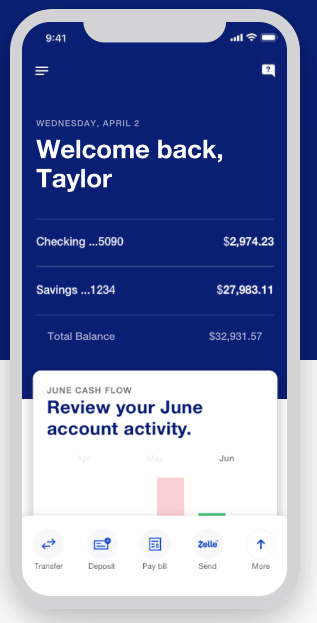 According to early reviews, one of the standout features of the new app is the incorporation of AI to analyze behaviors and issue user-friendly prompts to enhance and enrich the customer experience. These triggered prompts range from gentle warnings ("You may overdraft next week if you pay this bill on this day. Do you want to move the bill or do you want to transfer some money?") to helpful recommendations ("We see you bought a ticket for a vacation. Would you like to set up travel alerts?").
The tone of these prompts is key. Instead of sounding official or preachy, they are framed to sound personable and casual – like a friend offering suggestions versus a large bank issuing notices.
This attention to the overall user experience permeates every aspect of the app, right down to the marketing channels. A clean, engaging landing page highlights the app's key features with simple animation and nice drop-downs.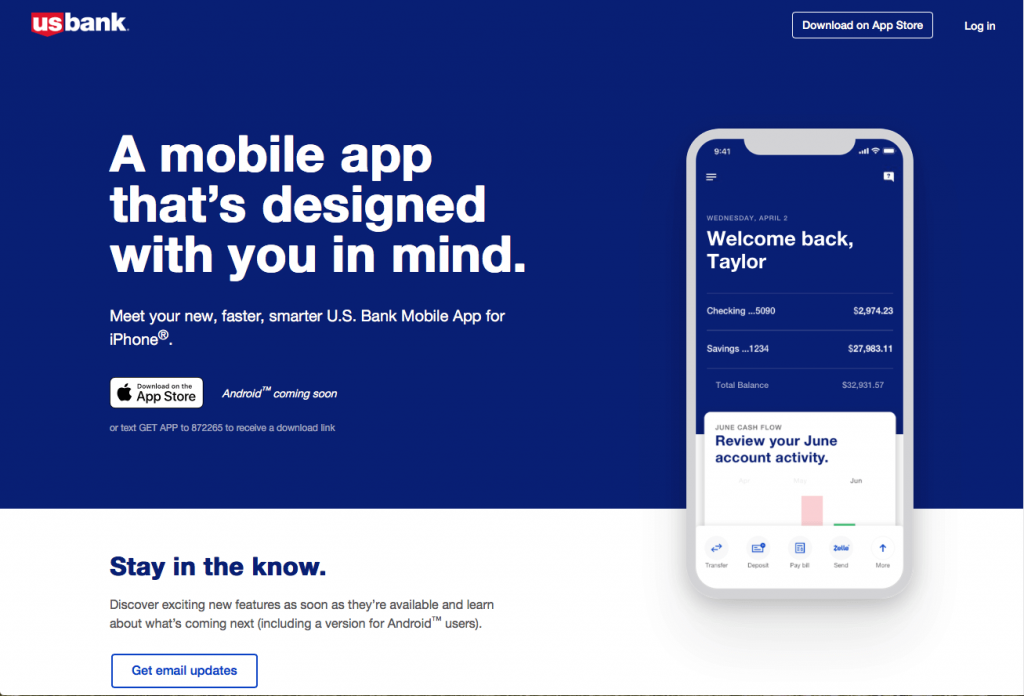 U.S. Bank is also promoting the app with a video that captures the app's friendly tone:
The new U.S. Bank Mobile App was made available for iPhones in late March with plans to unveil the Android version this summer. If customer reception is as strong as is currently expected, look for other banks to use technology to redefine their customer's digital experience.
Tags:
customer engagement
,
customer experiences
,
digital banking
,
mobile apps
,
U.S. Bank