Provider Marketing Strategies to Drive Medicare Enrollment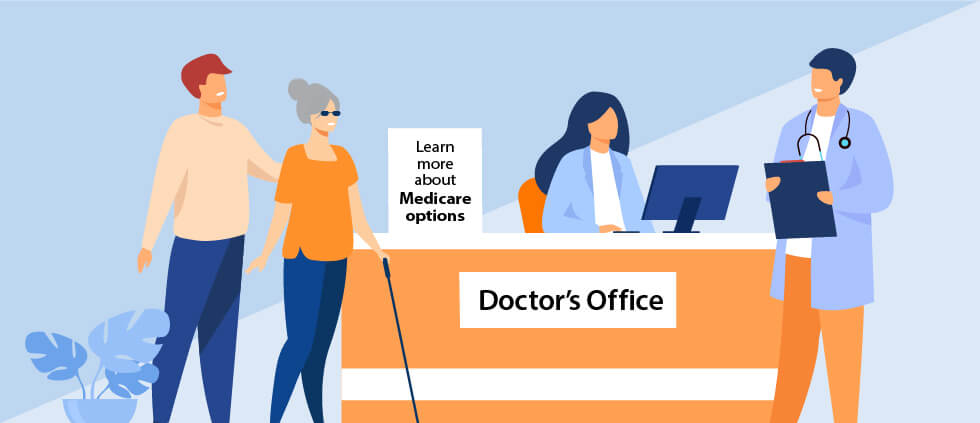 What's one of the most effective, immersive and persuasive mediums when marketing to Medicare prospects? Just say "ahhhh."
Doctors and other medical professionals are consistently rated among the most trusted influencers when it comes to the health plan decision-making process. This is especially true for Medicare, as consumers in this demographic are likely to have close, recurring relationships with their providers and their providers' support staff. When marketing through the provider channel is an option for health plans (there are many reasons why that may not be the case), it can provide a powerful implicit approval.
At Media Logic, some of our Medicare clients are owned by or affiliated with hospital systems, while others have recently formed marketing or business alliances. As a result, we've been able to deploy and refine a range of Medicare marketing approaches and messages at the provider level. They can be categorized in three primary tactics:
Outbound communications from providers (aka Provider Affiliation Notices)
On-premise marketing
Employee education and word-of-mouth marketing
Tips for outbound communications from providers
Admittedly, Centers for Medicare and Medicare Services (CMS) regulations don't allow this channel to say much (for instance, you generally can't mention specific plan information), but it is an excellent way to promote the plan-provider partnership. Outbound communications include direct mail, obviously, but marketers should also consider email and even outbound phone calls. Messaging should stress the importance of having the right Medicare plan for each individual's needs, while presenting the affiliated health insurer as a helpful advocate and guide. Marketers can also consider tailoring messaging for patients with chronic health conditions, such as reminding those with diabetes about the importance of having coverage for insulin.
Tips for on-premise marketing
This is about maximizing the provider's incredibly valuable "owned media" – the screens, walls, counters, tables, hallways, elevator doors and other available spaces in hospitals, health centers and doctor's offices. The on-premise audience is a captive and receptive one, between sitting in waiting rooms and interacting with a variety of employees. And, of course, health insurance is highly relevant to their provider experience. The key is thinking creatively about which spaces to use (floor decals, bathroom mirrors, buttons on office staff, etc.) and how to use them (bold graphics with simple calls to action such as QR codes or tear-off pads). Also consider developing tactics that will prompt patients to engage staff about your Medicare plan – which leads to the next channel.
Tips for employee education
To be clear, this is not about turning health system employees into an army of sales people. That's not their job. The objective is to increase their awareness and to educate them on why promoting access to quality Medicare benefits is good for them, their patients and their employer. Before you launch any outbound or on-premise provider marketing, make sure that doctors and staff will know how to respond when patients inquire about your Medicare plan. Everyone on the provider team should be equipped with simple talking points. Consider posting educational videos or digital brochures on the employee portal, hanging posters on bulletin boards, providing mini "cheat sheets" that employees can keep in a pocket or on their desks, and even games or incentives – possibly kicking the effort off with a town hall or virtual staff meeting.
Bottom line: The provider partnership provides a wealth of opportunities for Medicare marketers, but it is essential to collaborate with the health system and its employees throughout the effort. If you'd like to discuss these or other provider marketing strategies, contact Media Logic today.
Family vector created by pch.vector on www.freepik.com