Medicare Marketing Insights: What Seniors Don't Know About Health Insurance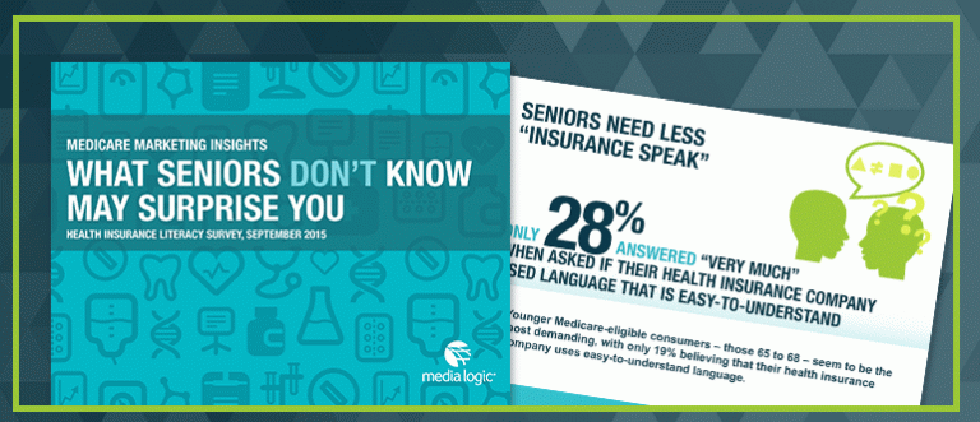 What seniors don't know may surprise you. For example, only 21 percent of seniors feel they completely understand their health insurance, and only 26 percent completely understand which healthcare expenses they're responsible for paying.
Those statistics are among the findings in a recent health insurance literacy survey we conducted among men and women aged 65 and older. We explored the following questions:
Are seniors confident about their knowledge of how health insurance works?
Do they know common terminology?
Can they calculate costs, factoring in co-insurance and deductibles?
How do they feel about the support they get from their insurance company?
You may find, as we did, that insurers still have work to do when it comes to the language they use and the amount of education and support they offer seniors.
Interested in a more detailed conversation about marketing that supports seniors struggling to understand health insurance options? We'd love to chat!
"What Seniors Don't Know May Surprise You: A Health Insurance Literacy Survey" is based on a survey designed and analyzed by researchers at Media Logic. The survey was conducted July 21-23, 2015, among a nationally represented sample of 400 adults, ages 65 and older.
Tags:
health insurers
,
health literacy
,
Medicare
,
Medicare marketing