Influencer Marketing Considerations for Healthcare Brands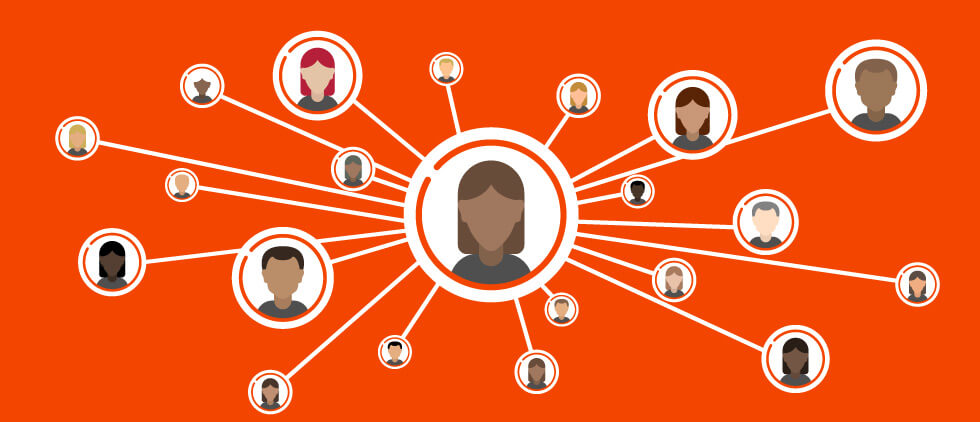 Earlier this year, the dueling documentaries about the disastrous, and now infamous, Fyre Festival were the topic of conversation with the Social Content Management team due to our interest in influencer marketing overall and the future of it in the aftermath of these documentaries. You may remember that festival organizers initially paid 63 mega influencers handsome sums of money to promote the festival via Instagram. According to Influencer MarketingHub, these posts gained over 300 million impressions in 24 hours and resulted in 400 additional influencers sharing the post. Sure, with the overall failure of the festival, authenticity and trust in influencers undeniably took a hit. But this doesn't mean that marketers should abandon influencer marketing altogether – it just means that we should look at a different approach, because we can all (mostly) agree – there's definitely power in influencer marketing.
What is influencer marketing?
Influencer marketing is a strategic marketing process that involves researching, identifying, engaging and supporting people (aka influencers) who can create a high-impact conversation around your brand with consumers. Influencers are people who have the power to affect purchasing decisions of others based on established authority, knowledge and relationships with their audience. They have a strong social following, a reputation, and a trust factor that aligns with your brands goals that you want them to influence. Overall, consumers really trust influencers. The Digital Marketing Institute says that 49% of consumers depend on influencer recommendations. Influencer marketing continues to gain traction as marketers are now investing more in it than ever before. According to a survey done by Mediakix, an influencer marketing agency, nearly two-thirds of marketers said they planned to increase their budget for 2019. They also feel ROI from influencer marketing is strong. In their State of Influencer Marketing 2018 Report, Linqia, an influencer marketing platform, found that 92% of marketers who used influencer marketing in 2017 found it to be effective.
Choosing your influencers
For regional health plans and smaller healthcare brands, we recommend using micro or nano influencers. While mega and macro influencers are unquestionably more well-known and garner the most attention, these other types of influencers can provide value at a lower cost. A recent article in Business Insider divides influencers into the following categories:
Mega: 1 million-plus
Macro: 200,000 to 900,000 followers
Midi: 50,000 to 200,000 followers
Micro: 10,000 to 50,000 followers
Nano: 800 to 10,000 followers
In a recent article that ran on MarketingProfs, the CEO and co-founder of SocialPubli.com, another influencer marketing platform, discussed the power of micro influencers, described as "regular people with regular social media accounts who are authentically driven to share their passions." While they may have less followers, they are more relatable to consumers and generate more engagement with their content. The Content Marketing Institute adds that the right influencer in the right niche can have a big impact, no matter the amount of followers. According to statistics from Social Media Today, micro influencers have an 8% "like rate" compared to a 2.5% "like rate" with macro influencers, and the average cost to hire a micro influencer is $180 per post compared to $250,000 per post to hire a macro influencer.
Finding your influencers
Through social listening, healthcare marketers can track conversations around their brand, specific topics and keywords in the healthcare industry. This allows us to get a pulse on what a target audience is talking about and to discover opportunities on how to get involved in the conversation. These steps also help uncover potential influencers. Pinpoint people who are already writing about or engaged in the services that you offer; they have likely already established themselves as a trusted source of recommendation for followers. You can find these micro influencers on targeted blogs, forums or websites, or by looking at their social media channels on Facebook, Instagram, LinkedIn, Twitter and YouTube. Also, look within your own social media platforms and blogs to see who is interacting with your content by commenting and sharing. Some of these people may be influencers. If they are producing quality content that you want to be associated with, then they may be a good fit. A few examples:
If you are a pediatric health center, then a mom blogger may be an influencer you'd like to interact with.
If you are a health tech company, then a great example of an influencer would be a someone who focuses on the topic of healthcare and its convergence with technology.
If you're a hospital or health system that has recently made improvements or implemented new initiatives to improve quality and patient safety, then a good partner would be someone who posts on issues related to patient safety.
Building the relationship with influencers
Build relationships with influencers. Reach out to them and thank them for following and interacting with your content, or mention that you enjoy reading their content and follow them back. Establish dialog, and then ask them about participation in your influencer campaign. It is a collaborative process where conversations take place on the type of content to promote and the approved message, along with the fees that the influencer will charge to broaden your brand's reach. Overall, a partnership with an influencer can provide healthcare consumers with important, reliable, and timely healthcare information that can improve their overall health.
Influencer marketing goals and KPIs
In healthcare marketing, influencers may be caregivers, healthcare providers or patients. They're usually focused on informing and educating. Have a goal in mind whether it is to promote awareness of your brand, a specific service or procedure, or a piece of key information. Develop your key performance indicators (KPIs) that will help you track progress, stay on task and measure your success. The Digital Marketing Institute provides five KPIs for influencer marketing:
Conversions – designate a desired action for a prospect and measure the conversion rate. It can be anything from overall sales to downloads of an eBook to newsletter signups.
Referral traffic – using free, valuable tools such as Google Analytics, compare new visitors, referral sources, page views and time on site before and after your influencer marketing campaign.
Reach and awareness – this is a major goal of influencer marketing. You can social media analytics to track impression data before and after your campaign.
Audience growth – audience growth takes reach and awareness a step further. People have grown from just being aware of your brand to being fans of your brand. This can be measured by seeing who your new followers are on social media or who's newly subscribed to your email lists.
Engagement – with a growing audience, it's also important to assess how they are interacting with your brand and your content. Measure likes, reactions, shares, comments, link clinks, video views and mentions.
Remember the need for disclosure in influencer marketing
It's important not to ignore the need for disclosure. The Federal Trade Commission (FTC) has an easy-to-understand sent of endorsement guidelines which include everything from endorsement by individuals on social networking sites to product placements to online reviews to social media contests. They even provide a list of FAQs that they've received from advertisers, ad agencies, bloggers and others. Our advice? Don't ignore the need for disclosure. As the Content Marketing Institute points out, there is no specific wording or one specific method of disclosure across all social platforms, as long as the disclosure itself is clear. And also, your audience cares about disclosure.
Despite the Fyre Festival disaster, there is definitely still value in influencer marketing. Just remember that bigger isn't always better. Strive for authenticity and engagement. Influencer marketing can be an important part of your marketing mix along with advertising and content marketing.