What Should Health Insurance Marketers Do During the Pandemic?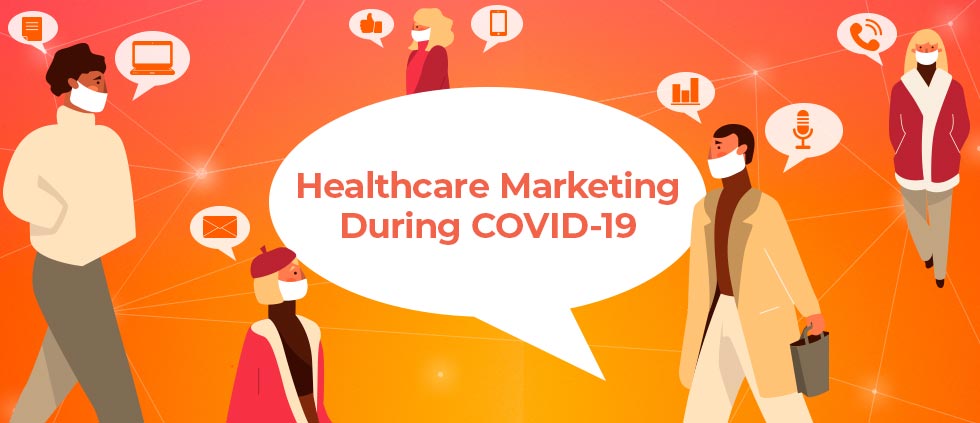 Marketing in times of crisis? The question of whether it is appropriate can have multiple answers. We are keenly aware of the immediate impact this pandemic has had on the healthcare industry, but understanding and planning for the impact on your overall brand, both in the short term and long term, should be explored. According to Marketing Week, Kantar Media surveyed 35,000 consumers and found that only 8% surveyed thought brands should stop marketing altogether during the COVID-19 pandemic. However, a majority felt that brands should help them in their daily lives, inform the people what they're doing, and not exploit the situation. In short, yes, but we need to be smart.
For starters, it is okay to hit the "pause" button on paid advertising in order to assess its tone and message. You do not want to be insensitive to bigger picture concerns of health and safety. For health insurers, member communications are closely tied to your brand – keeping members informed about where to find help and answering coverage questions will help save lives, as well as build loyalty. Several media outlets are looking to contribute time or space to fighting the pandemic and take advantage of opportunities to support the greater community. A great example is MVP Health Care's (client) launch of a "Try Telemedicine First" website, which aggregates the virtual provider visit options in the area for the general public, not just their members. A PSA promoting it encourages consumers who think they might need care to get the medical attention they need, safely, from home. Strong, frequent, relevant communication is important for retention and to fulfill your brand's promise to keep members healthy. In a previous blog post, we talk about ways in which some health plans are going above and beyond to amplify the overall customer experience during COVID-19.
When evaluating upcoming marketing campaigns for selling products and services, ask yourself if you are highlighting a solution or filling a community need. Examples include marketing to newly-eligible Medicare enrollees or supporting the current Individual Special Enrollment Period (SEP). Several states are offering these special periods to ensure people have health coverage and to remove barriers to seeking appropriate care. Consumers are still aging into Medicare and they need the right education and support to help make informed decisions. Channels that can target directly to these segments, such as direct mail, paid social and paid search can get the job done and avoid adding too much noise to the current environment.
Taking a longer view, we know a lot of campaign development for the 2021 Medicare AEP and commercial OEP is happening now. However, we don't know when this pandemic will end, or the lasting impact it may have. As marketers we're asking ourselves the following questions:
What aspects of social distancing will still be in effect?
Will marketing budgets be affected?
What messaging will resonate with consumers?
What media habits will change?
Essentially, what will be the new normal? New technology adoption, such as the popularity of digital consumption, will not likely be abandoned. Preference for benefits such as gym memberships may diminish if social distancing is still the norm, but there may be greater interest in online webinars. Media channels were already preparing for disruption given the 2020 election, and cancellations on sports and original programming production will create a very different fall television season. This is not to say all is lost, more to say new marketing options may emerge and may be a part of your strategy this fall. Organizations may want to consider consumer research – not just on key messaging, but also on media habits. Now is also a good time to consider how prepared you are technology-wise for consumers who choose to connect via virtual seminars, chat and video versus face to face.
The 2008 recession taught us that consumer behavior habits adopted now may persist well beyond the pandemic. But it also taught us that we are a resilient and innovative bunch. This pandemic may be a catalyst for change within the healthcare industry, but it is also spurring new thinking for marketing. So, should health insurance brands be marketing? All signs point to yes – it just requires a fresh set of eyes, an open mind and a willingness to embrace change.
Tags:
COVID-19
,
crisis communication
,
customer experiences
,
health insurance marketing
,
healthcare marketing
,
healthcare trends