Branding During the COVID-19 Pandemic: Health Insurers Focus on the Customer Experience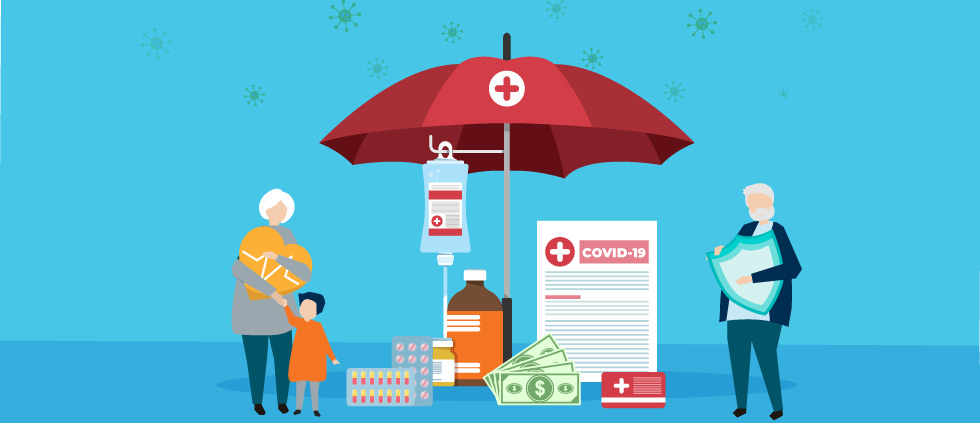 Branding during a crisis is all about the appropriate response. In the case of healthcare providers and payers, in times of stress and uncertainty, responding by focusing on the customer experience is key. Going the extra mile provides needed community support and leaves a lasting impression. According to AHIP, in response to the COVID-19 pandemic, health insurers are taking measures to make sure that "Americans have access to the prevention, testing, and treatment needed to handle the current situation." In addition to waiving cost-sharing for COVID-19 testing, some health plans are going above and beyond delivering great service to really amplify the overall customer experience. Here are a few that we've found:
Additionally, SilverSneakers, a health and fitness program designed for adults 65+ that's included with many Medicare Advantage plans, is starting to offer live workouts on Facebook. We encourage any clients or other health insurers that partner with them to share with members. RideHealth, a company that partners with healthcare organizations to manage transportation benefits, has introduced functionality to its platform to notify individuals when they may have been exposed to coronavirus during a medical transport ride at no cost to its provider partners.
All of these initiatives are very good and show that health insurers are committed to helping members during this chaotic, uncertain time. We also recommend the following ideas for consideration:
Reach out to members via email to provide reassurance and helpful information regarding benefits and tools available.
Offer members a free subscription to mindfulness apps such as Headspace or Calm.
Art is a great therapy. With children at home, encourage members to share their children's "at-home" art projects and create a Facebook album.
Donate smart devices (iPads or other tablets) to local nursing homes/care facilities so that patients/residents can Facetime/Skype with loved ones.
Focus efforts on thought leadership through content marketing. Consider using your blog as a center for information, or developing a blog, if you haven't already.
Use your social media platforms as vehicles for sending information to members and the community, but also think about creative ways to use live video options and chats to engage with members.
As marketers, make sure that you realize that all advertising and marketing is happening against the backdrop of the COVID-19 pandemic. With that in mind, be careful and consider all promotions and messaging. Getting the brand experience right has many rewards including earning the trust and appreciation of members and garnering consideration from prospects when they need a plan. We will continue to keep an eye on what health insurers are doing to help their communities and vulnerable populations in particular.
Tags:
brand experiences
,
COVID-19
,
crisis communication
,
customer experiences
,
health insurers
,
healthcare marketing