Interpreting the Co-Branded Healthcare Equation | Cigna + Oscar = Agility + Scalability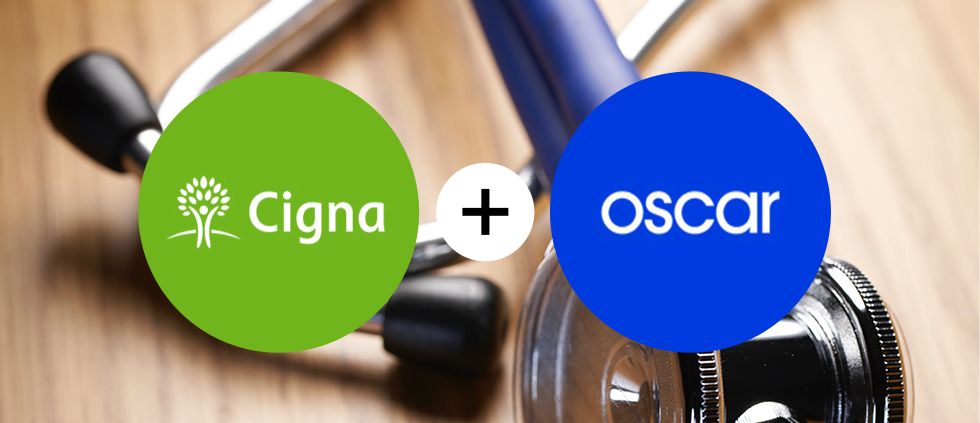 Leading global health service company Cigna and tech-driven health insurance company Oscar have announced that they will team up to provide co-branded commercial solutions to the small group market in the coming year. The new insurance plans will integrate medical, behavioral and pharmacy services with broad access to high-performing doctor and hospital networks. Like with other Oscar plans, members will have access to round-the-clock telemedicine and other digital tools at no additional cost.
While we've seen a number of co-branded, payer-provider partnerships announced in the past, this type of joint branding between two insurance companies stands out as unique. Note that Humana had also announced a strategic partnership with Oscar a few years ago to provide co-branded commercial solutions to the small group market in the Nashville, TN metro area. At this time, we don't know where the new Cigna + Oscar plans will be offered, but it will be something to watch.
The small business focus could yield big growth for both insurers. By combining Cigna's vast network with Oscar's easy-to-use digital tools, the Cigna + Oscar partnership could be positioned to bring better benefits and member resources to the evolving small business space. While Cigna and Oscar both hold relatively small shares of the small group market, there are over 30 million small businesses employing almost half of the private workforce, and their combined efforts are likely to benefit both insurers in that sector of the industry. Overall, this announcement is a part of Oscar's largest expansion in its young history including recent partnerships with well-known providers like the Cleveland Clinic and the move into the Medicare Advantage market.
Cigna + Oscar hopes to level the playing field for small businesses and help them "save money, expand network and product choice and keep employees healthy," according to Julie McCarter, Vice President of Product Solutions at Cigna. The new plans could provide a valuable solution to potential customers as small businesses struggle to attract, hire, and keep top talent in a tight labor market.
According to the Pew Research Center, Millennials and Gen-Zers (otherwise known as the iGen) are becoming the biggest cohort in the work force. As these consumers drive demand for real-time communication, convenience, and transparency, smart digital tools are no longer a "nice to have," they are a requisite for growth. Large national payers seem to have an affinity for partnering with young, tech-first Oscar given the perception that they have a "leg up" with these younger cohorts. Oscar has the tools consumers want, and they are looking for opportunities to increase their reach.
At this time, details on this new partnership are sparse, but we'll keep an eye on this story and the results in both the near and distant future.
Photo by Bill Oxford on Unsplash.
Tags:
Cigna
,
co-brand health plans
,
healthcare
,
healthcare marketing
,
Humana
,
Millennials
,
Oscar
,
telemedicine