Anthem BCBS Promotes Telehealth as a Top Innovation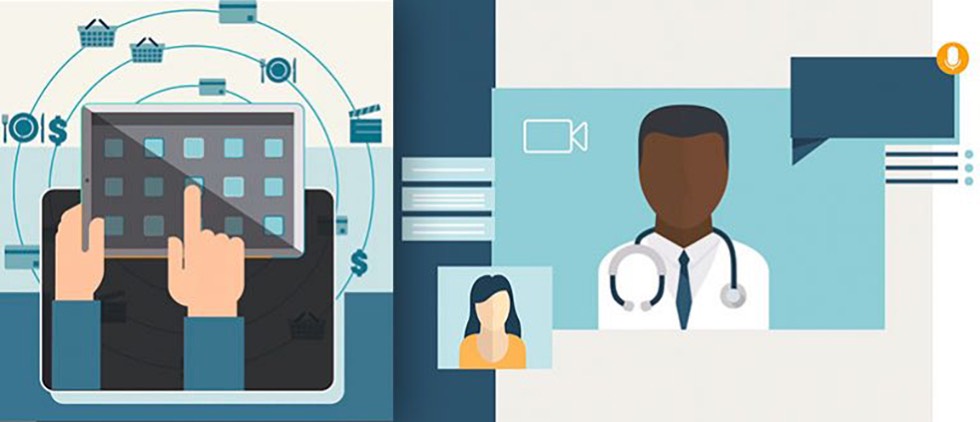 Anthem, formerly Wellpoint, features innovations prominently on the homepage of its corporate website. And at the top of the list of innovations it says it delivers to consumers? LiveHealth Online, a service that uses two-way video to connect patients with doctors.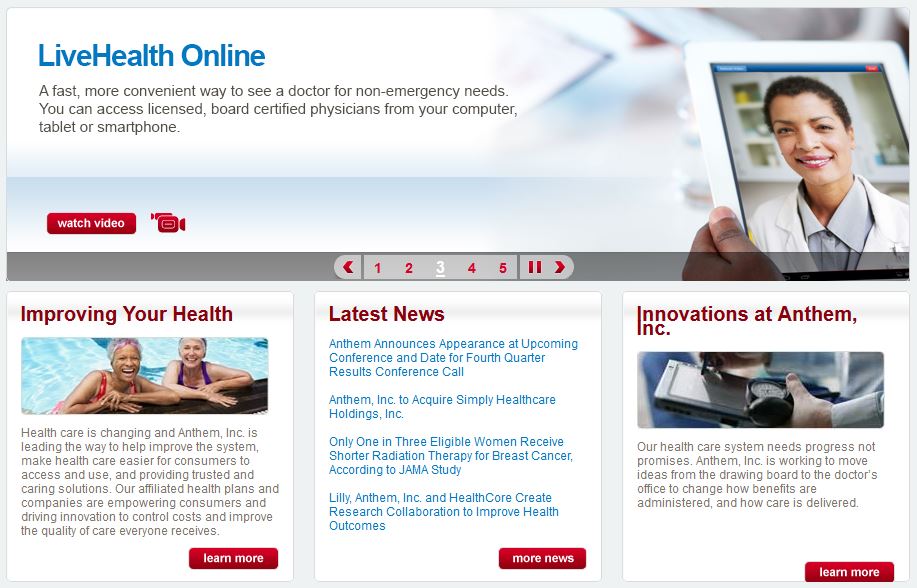 Anthem's consumer website features LiveHealth Online, as well: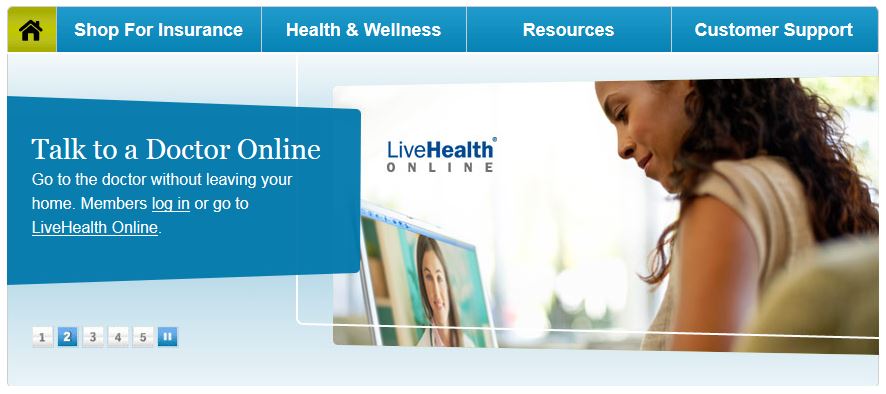 LiveHealth Online is  a telehealth service, and it's among several digital health trends gaining traction as convenient and cost-effective ways for consumers to access healthcare. Right now, since telehealth isn't covered by many health plans, it can be a point of differentiation in a time of great competition in the healthcare industry. As a result, Anthem not only directly promotes its telehealth benefit via its websites, but also works to educate its members (and others) about telehealth via several other channels.
Twitter
Anthem uses Twitter to curate articles that educate its followers about the advancement, efficacy and cost savings of telehealth. Here are some recent tweets from the company's main profiles, @AnthemInc and @ThinkAnthem:




YouTube
Anthem's YouTube channel features an animated video about how telehealth bridges the gap between patients and providers:
Other digital assets
Among the digital assets available via Anthem are a report ("Uncovering Telehealth's Impact in Primary Care") that talks about how "telehealth for primary care has been shown to improve outcomes" and an infographic from LiveHealthOnline. Here's just a snippet of it: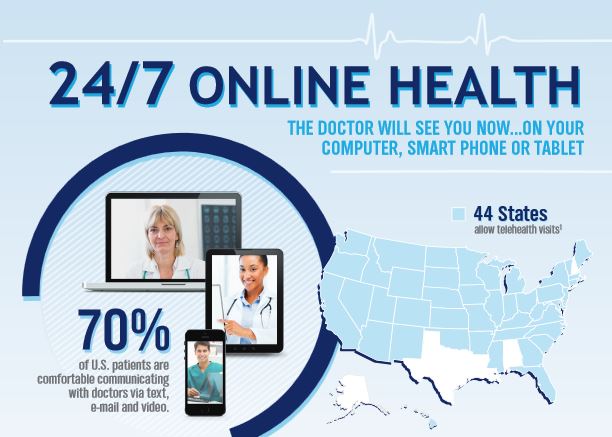 And since consumers aren't the only ones who need to be convinced, some of Anthem's online marketing efforts, such as this microsite, are aimed at doctors: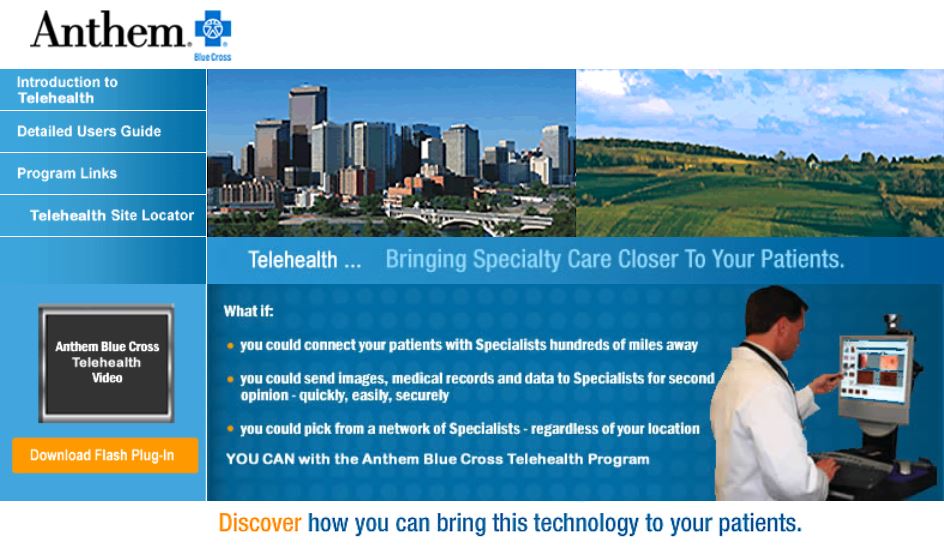 Copy and resources at the microsite talk about "bringing specialty care closer to your patients." It asks, "What if you could connect your patients with specialists hundreds of miles way? Send images, medical records and data to specialists for second opinions – quickly, easily, securely? You can with the Anthem Blue Cross Telehealth Program."
It's interesting to note that Anthem's advancement of telehealth isn't only a high priority in its own marketing, but BlueCross BlueShield (BCBS) as a whole is also promoting the coverage on its BCBS Association blog as "quality care at your fingertips." And BCBS' National Labor Office, which connects workers with 37 independent BCBS companies, promotes the Anthem benefit via Twitter:

Takeaway
According to a recent VentureBeat piece ("Will 2015 deliver the promise of telemedicine?"), the "global telemedicine market in 2016 is predicted to be $27 billion," and by 2018, "65 percent of interactions with healthcare organizations will be done via mobile devices." And FierceHealthIT reports that digital health funding is expected to reach $6.5 billion by 2017; telehealth accounts for approximately $2.6 billion (40 percent) of that. It's certainly time for health plans to get physicians on board with telehealth and to explore digital health benefits for their members, and it's likely – due to so much interest and investment – insurers will have plenty of options when it comes to partnerships.