Summer Trends in Travel Rewards Credit Card Marketing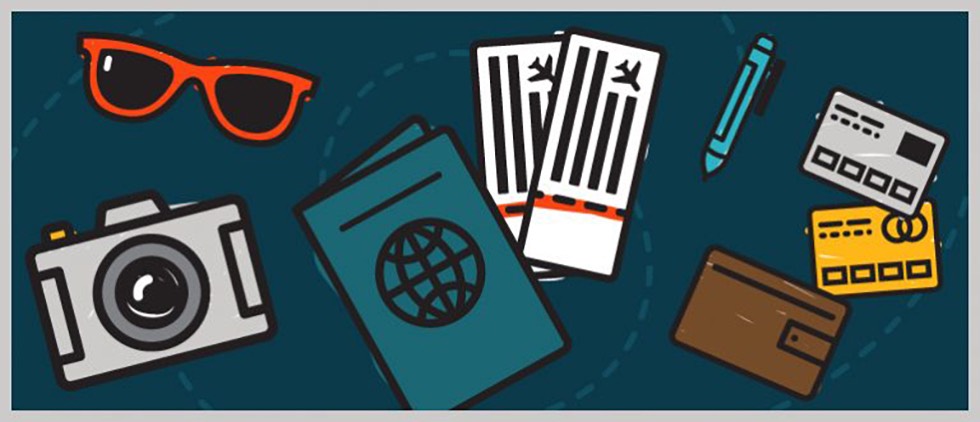 Summer's here, and the time is right … to see what's going on with travel rewards credit cards!
Even though the loyalty credit card business as a whole seems to be moving toward simpler, "bread-and-butter" rewards (like cash back), the travel card is alive and well, mainly because co-branded travel credit cards are likely to increase brand loyalty. In fact, compared to what the average traveler spends, travel credit cards increase share of wallet: two to three times more for airline cards and up to seven times more for hotel credit cards.*
And the market is far from saturated. In fact, only about one-third of Millennials carry a co-branded travel card. That compares to half of credit card users age 35 and up.* Consequently, to attract this large pool of young, affluent prospects, travel credit cards have been marketing rich bonus offers, as well as different usage campaigns to keep cardholders engaged.
Here's what we are seeing…
Richer incentive offers
Tried-and-true offers for bonus points/miles are still the mainstays of most hotel and airline travel rewards card acquisition direct mail packages. However, while some earning structures are becoming more restrictive, bonus offers appear to be as rich as ever. We've seen DM packages from the Hilton Honors Card from American Express offering 80,000 Hilton Honors Bonus Points, and the Marriott Rewards Premier Credit Card from Chase is offering a 100,000 Bonus Points incentive.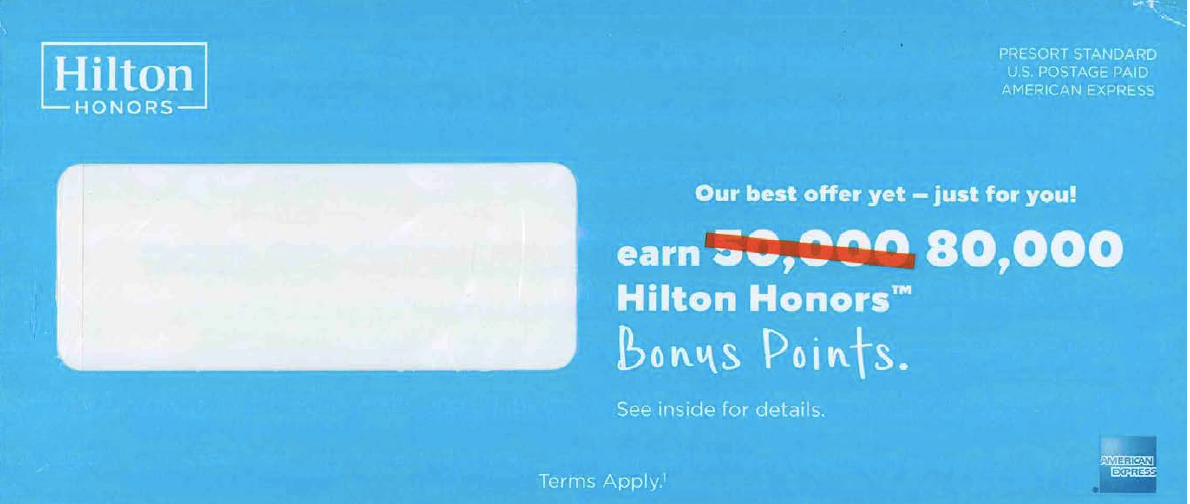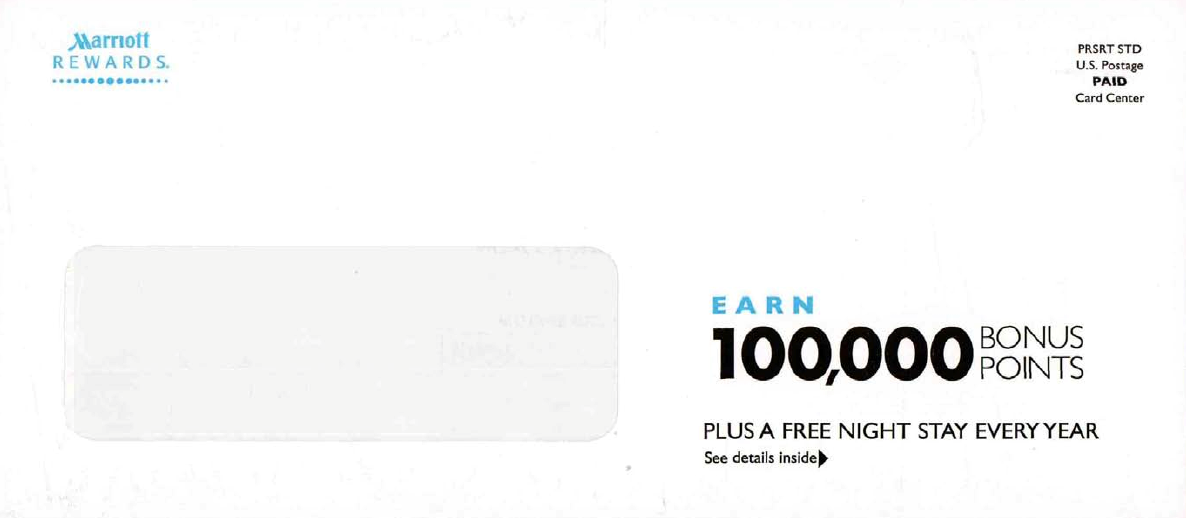 Airline cards are also getting in the game. United Mileage Plus Explorer Card continues to run Facebook ads for 50,000 Bonus Miles, Priority Boarding and a Free Checked Bag.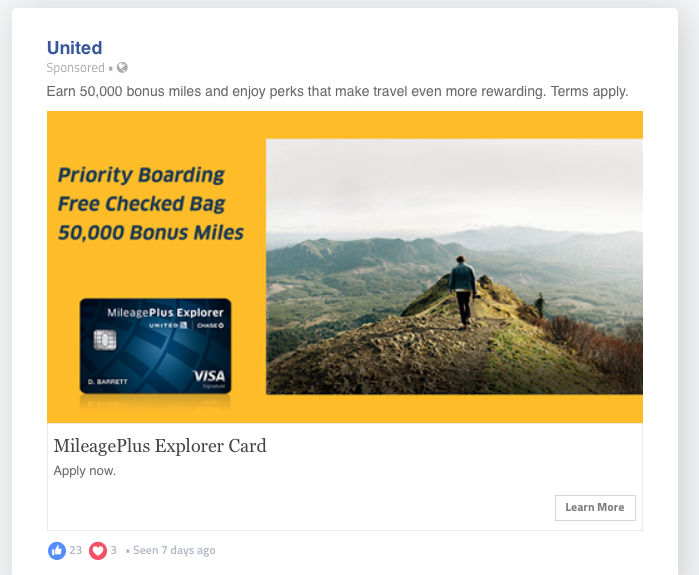 Going beyond points
Knowing rewards programs are met with skepticism, some travel card incentive offers are focusing on the tangible rewards instead. A social media campaign from Alaska Airlines promotes a companion ticket upon approval, and Hyatt appears to have made a strategic decision to tout the most attractive and immediate card benefit: Two Free Nights (possibly for summer use). This decision was likely tied to the Hyatt loyalty program's recent restructuring, which also impacts the co-brand card and its value proposition.
Driving card usage
Travel cards are also taking advantage of the vacation season to promote accelerated earn opportunities. This bill pay email from Disney Visa® Cards offers extra rewards (which can help you get to a Disney vacation sooner), rather than touting the business as usual benefits of bill pay like control, ease and convenience.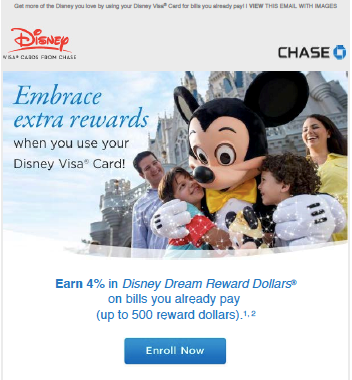 Increasing card loyalty
Rewards cards already have a pretty loyal base, but it never hurts to remind customers of the perks of being a cardholder. In fact, research* suggests cardholders respond best to rewards that are "highly personalized, experience-based, offer more choices, or that are perceived as exclusive, particularly for higher-spend card users."
 To that end, the United Mileage Plus® Explorer Card has recently been sending emails to cardholders to remind them they won't have to pay foreign transaction fees on overseas card purchases.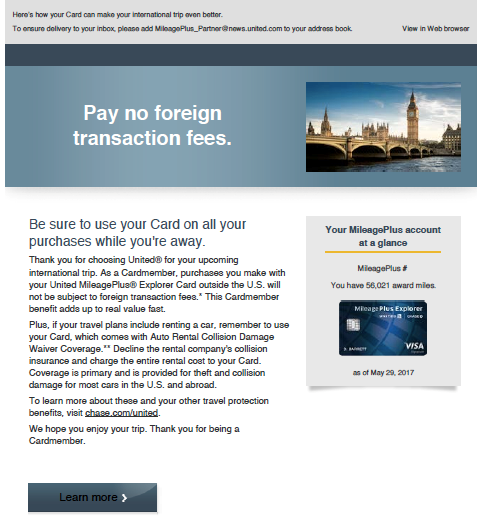 Sometimes, the promotions focus on member perks instead of reward benefits. The Delta SkyMiles® Credit Card recently launched a social media campaign offering free donuts ("Dough-On-The-Go") to cardholders. Under the hashtag of #DeltaAmexPerks, brand ambassadors are helping spread the word.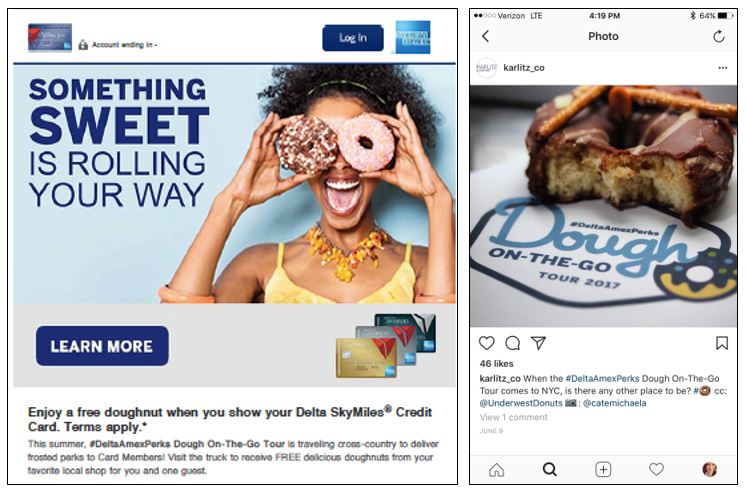 These are just a few of the trends that are in the air this busy summer travel season.  Contrary to popular belief, travel credit card offers are flying high.
* SOURCE: Oliver Wyman 2016 Co-Branded Travel Rewards Credit Cards Study
Tags:
consumer trends
,
credit card marketing
,
rewards programs
,
travel rewards